Xbox Game Pass January 2018 Adds 'Injustice' & 'Ground Zeroes' For $1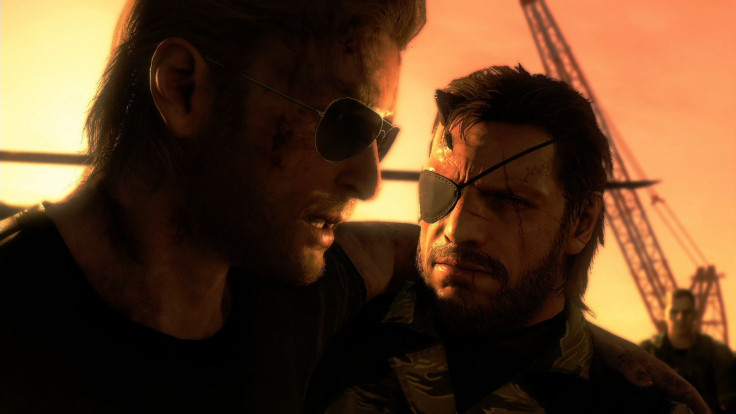 Xbox Game Pass will add 10 new titles to the Xbox Live subscription catalog in January. To kick off 2018, hit games like Injustice: Gods Among Us and Metal Gear Solid V: Ground Zeroes will be playable for the introductory price of just $1. The latest post from Xbox Wire contains the full list of new additions.
NBA Playgrounds: If you loved the arcade-style gameplay of NBA Street or NBA Jam, Playgrounds taps into that nostalgia. Players take to the court in 2v2 action against AI or online opponents. Power-ups bring some unique flavor to the mix even if they can sometimes be overpowered. After a few patches, this has become a solid arcade basketball title.
Injustice: Gods Among Us: If you can't get enough Justice League after watching the new movie, Injustice will definitely feed the beast. The graphics may look a bit dated on this Xbox 360 port, but you'll still be able to fight through a roster of 24 DC Comics heroes. It's time to put your dream matchups to the test in combo-to-combo mayhem.
Devil May Cry 4: Special Edition: This is the last installment in the popular series, and it's perfect for hardcore gamers pining for hack-and-slash action. In the ilk of Dark Souls and Bloodborne, DmC mandates fast reflexes and strategy to defeat towering foes.
Fusion Frenzy: This game was Microsoft's answer to Mario Party that released on the original Xbox in 2001. It's a collection of fun mini-games that are mostly hit or miss, but the good ones will keep you busy for hours. Especially if you just bought an Xbox One X, this aging title shines like a new penny at high resolutions.
Metal Gear Solid V: Ground Zeroes: Since Xbox Game Pass also includes the full version of Metal Gear Solid V, it only makes sense to give gamers access to its prequel content too. When it first released in 2014, Ground Zeroes acted as a tech demo for what was to come. Today, it offers more of the addicting stealth gameplay loop critics and fans have come to adore.
Deadlight: Director's Cut: First released on Xbox 360 in 2012, this director's cut remasters the Tequila Works classic for current-gen hardware. Players take control of Randall Wayne, a zombie apocalypse survivor desperate to find his family. Along the way he encounters herds of gruesome foes and difficult platforming challenges with survival elements. It's not a perfect game by any means, but fans of the genre will appreciate it.
Zoo Tycoon: Ultimate Animal Collection: True to its name, this console remake of the PC game lets you build exhibits, entertain guests or kill them if you're feeling extra salty. If you got an Xbox One X over the holidays, the game also supports 4K visuals and HDR.
WRC: World Rally Championship: With over 50 licensed teams and drivers, WRC 5 is the perfect experience for motorheads. Explore stages set across 13 different countries, and choose the right vehicle to make it to the finish line. If you desire high-speed thrills, you can find them here.
Bayonetta: Bayonetta 3 was just announced as a Nintendo Switch exclusive, but you can try out the series' first title on Xbox One. True to the Platinum Games heritage, Bayonetta is all about deep, precise combat with unmatched style and flair. Shoot some guns, eat some angels and unleash devastating combos to feel the flow of this trippy adventure.
Tecmo Bowl Throwback: If everything else on this list sounds too new, Tecmo Bowl Throwback will remind you of a simpler time when football games could be played with just a few buttons. Mix and match current and legendary rosters to create your ultimate squad. Yes, Bo jackson is still unstoppable.
As a special treat for the holidays, Xbox Game Pass membership will be just $1 from Dec. 21 through Jan. 4, 2018. Microsoft will donate $10 to children's hospitals around the world for each new membership accrued during that period of time.
Xbox Game Pass is a subscription service that includes more than 100 downloadable Xbox One, Xbox 360 and original Xbox games for just a few dollars a month. If you're a casual gamer who doesn't care that some of its catalog titles are a little old, the price is a steal for the amount of content you get.
What are your thoughts on the Xbox Game Pass lineup for January? Will you be spending the dollar to try it out? Tell us in the comments section!
© Copyright IBTimes 2023. All rights reserved.