Xbox One Has Arrived, We Look At Some Of The Best Xbox 360 Franchises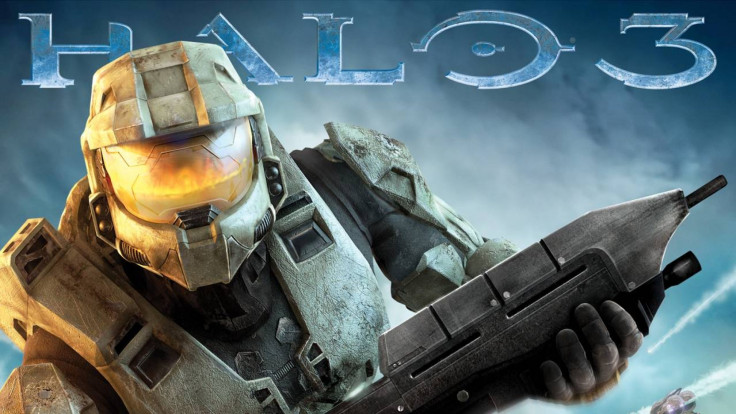 Remember the Xbox 360? While we're stoked for the release of the next-gen console Xbox One, it may be some time before our 360 system becomes obsolete, especially since our eight-year courtship with the seventh-gen system has lasted longer than most of our real-world relationships. During the past eight years, we've seen hundreds of amazing games, some mediocre ones and a few terrible ones. While this list is by no means exhaustive, here are some of our favorite Xbox franchises.
What would it be like to battle the undead with your friends? Find out by playing "Left 4 Dead." The cooperative first-person shooter series launched in 2008 from developer Valve Corporation. The sequel was released a year later in 2009. "Left 4 Dead 3" will launch sometime in the future for the Xbox One, but no release date has been set yet.
What makes the game so popular? It's fun. It's simple. The plot is quick, easy and straightforward. The characters aren't Lara-Croft like models of physical perfection. Take the character Coach from "L4D2." He's no Chris Redfield. As an overweight high school football coach with a bad knee, Coach looks like he could be the bad-ass, chainsaw-wielding high school coach you wish you had. Along with Nick, a cynical gambler, Rochelle, a production assistant, and Ellis, a talkative mechanic, it's totally believable that this combination of characters could find themselves facing a realistic zombie apocalypse together.
Halo series
Duh. The "Halo" series is one of the most popular video game franchises of all time. One of the most well-known gaming series created exclusively for the Xbox consoles, the first "Halo" game was released in 2001 for the original Xbox. The multi-billion dollar sci-fi video game franchise was created by Bungie and is now managed by 343 Industries and owned by Microsoft Studios. Many of the series' games have been praised as among the best first-person shooters on a console.
What makes the "Halo" series so unforgettable? Maybe it's the characters, the intricate storyline, the setting or the graphics. The series' game developers were inspired by the cinematic effects of James Cameron's well-known film "Aliens." There is also speculation that sci-fi character John Spartan from "Demolition Man" inspired Master Chief's name "John 117." 2007's "Halo 3" sold more than $170 million worth of copies during the first 24 hours of its release, smashing the record set by its prequel, "Halo 2" three years earlier.
Gears of War
The popular third-person shooter was created by Epic Games in 2006. Since its initial release, a sequel and a third and fourth installment have hit store shelves. "Gears of War 3" was made available for the 360 in 2011 and received universally positive reviews, including a 5 out of 5 from gaming site Giant Bomb. The site called the game "a fantastic follow-up that answers important questions about the nature of the Gears universe while backing it all up with an even bigger, better multiplayer suite." In 2012, "Gears of War: Judgment" faced disappointing sales. Though the game was met with somewhat favorable reviews, it is not as popular as its predecessors.
The series follows the troops of Delta Squad of the Coalition of Ordered Governments in a desperate effort to win an ongoing war against the Locust Horde – and to save mankind from being completely destroyed. "Gears of War 2" takes place six months after the end of the first game. "Gears 2" sold more than 2 million copies during the first weekend of its release.
What are your favorite gaming franchises? Are you looking forward to more releases on the Xbox One?
FOR FREE to continue reading
✔️ Unlock the full content of International Business Times UK for free
offer available for a limited time only
✔️ Easily manage your Newsletters subscriptions and save your favourite articles
✔️ No payment method required
Already have an account?
Log in
© Copyright IBTimes 2023. All rights reserved.