'Xbox Series X': What We Know So Far
KEY POINTS
With an upright tower design on the outside and powerful specs inside, the "Xbox Series X" is set to take the stage later this year
Previous Microsoft consoles release in November so the "Xbox Series X" will likely follow that path, although the launch will likely be digital
Sony and Microsoft seem to be delaying announcing console price points as much as they can, waiting for the other to blink first
Following the PlayStation 5's big event last week that revealed what the console will look like, we now prepare for the actual start of the next chapter in the console wars by examining what we know about the "Xbox Series X" so far.
The "Xbox Series X" is Microsoft's next-generation console set for release in late 2020 with a slightly redesigned controller and will offer 1TB SSD upgrades from Seagate. The console itself looks like a small gaming PC, an upright tower design that is a literal black box, but with monstrous specs, according to Tech Radar.
The "Xbox Series X" processor is built into a custom Project Scarlett SoC (System on Chip), which uses an enhanced version of TSMC's 7nm process. The smaller the process, the more efficient the chip, meaning it can provide more performance for less power.
Making sure the chip inside a games console can perform well without using lots of power (and getting hot) is incredibly important. the "Xbox Series X" reportedly ships with a 315W power supply - delivered internally but the console is also equipped with parallel cooling architecture, allowing cool air in and letting that cool air stream through separate areas of the console.
The processor is a customized AMD Zen 2 CPU with eight cores and 16 threads, with a peak speed of 3.8GHz, and a base speed of 3.6GHz. The GPU of the "Xbox Series X" is revealed as a custom design with 12 teraflops of computer performance, with 3328 shaders allocated to 52 compute units, and runs at a locked 1,825 MHz.
Microsoft has confirmed that "Xbox Series X" won't have VR at launch, with Xbox boss Phil Spencer saying the company is waiting until Xbox VR is a "no-brainer." " Halo Infinite" and " Hellblade 2: Senua's Saga" from Xbox Game Studios are launching with the system, while all previous generations of Xbox console games will be covered by backwards compatibility.
As for third-party games, "Dirt 5," "Madden NFL 21," and "Assassin's Creed Valhalla" have also been confirmed to be optimized for the "Xbox Series X".
Historically, Microsoft has released its consoles in November so expect the "Xbox Series X" to be no different. Not even COVID-19 is expected to have an effect on the date, although it is looking likely that this will be a digital event due to the reality of the situation.
Like Sony, Microsoft hasn't committed to an "Xbox Series X" price point quite yet, which isn't a shock after what happened to them when the Xbox One was launched at $499 / £429 / AU$599. That was quickly reduced when Microsoft realized people were not spending to purchase that unit.
Tech Radar reports that Microsoft Xbox boss Phil Spencer has said this time around, "we will not be out of position on power or price." By no means does that the new Xbox will be cheap, but it could mean the price point will be better aligned with the console's power and the price points of the competition.
At present, it seems like Sony and Microsoft are waiting for the other to blink, with both companies waiting to see what the other will price its next-gen hardware at (possibly so they can undercut each other). Both might be waiting until the last possible moment to set their pricing, with plenty of time before then to make adjustments and to pre-order.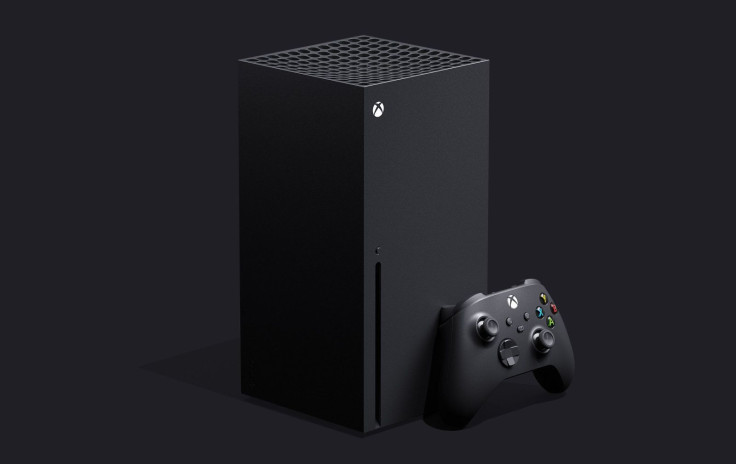 © Copyright IBTimes 2023. All rights reserved.
FOLLOW MORE IBT NEWS ON THE BELOW CHANNELS