Xi Jinping Begins 5-Day Africa Trip Even As Chinese Investment In The Continent Drops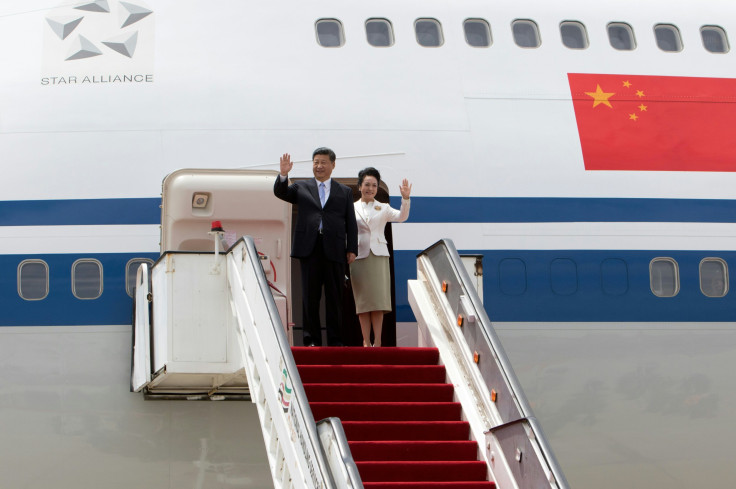 Chinese President Xi Jinping kicked off his five-day Africa tour from Zimbabwe Tuesday, receiving a warm welcome in the African nation that counts China as its biggest foreign investor. A slew of deals for power plants, infrastructure and agriculture projects are expected to be announced during Xi's visit to the continent, which houses some of the most impoverished nations in the world.
"China-Africa cooperation has now come to a stage where it needs to be upgraded and transformed," Zhang Ming, the Chinese vice minister of foreign affairs, reportedly said in Beijing, adding that Africa was now at "the early stage of industrialization."
"As for whether China will continue to provide support and aid, there will be no doubt about it," Zhang said, without divulging details on the aid amount and its purpose. "This African trip by President Xi Jinping will be the most important, comprehensive and valuable visit in recent years."
In Zimbabwe's capital city Harare, Xi and Zimbabwe's President Robert Mugabe -- who has been internationally criticized for failing to curb human rights abuses in the country -- held talks and oversaw the signing of 10 agreements and memorandums of understanding covering energy, aviation, telecommunications and investment promotion deals to shore up Zimbabwe's floundering economy.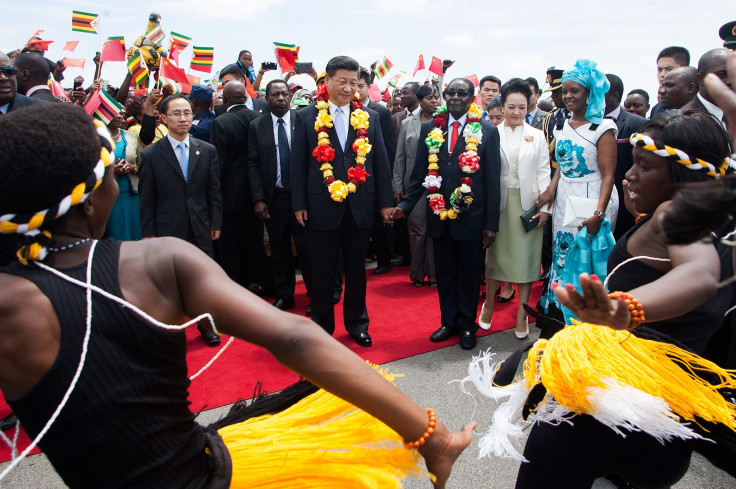 During his visit, Xi is also scheduled to meet South Africa's President Jacob Zuma and co-chair a two-day summit between China and African countries in Johannesburg.
China's trade with Africa is largely import-driven, with the world's second-largest economy buying oil mostly from Nigeria, Angola, Equatorial Guinea, Ghana, Cameroon, the Republic of Congo, Gabon, Uganda, South Sudan and Sudan, and feeding the demand for cheap Chinese products in these countries.
Despite a recent drop in Chinese investment in Africa -- which fell 40 percent in the first half of 2015 as Chinese demand cooled -- it still remains Africa's largest trading partner. Trade volume between them amounted to $220 billion in 2014, up from just $10 billion in 2000, according to China's state news agency Xinhua.
However, China's "cheque book" approach to doing business in Africa -- a term that refers to its practice of lending money to African countries to largely benefit its own construction companies -- has faced criticism from the European Union and the U.S. who accuse Beijing of turning a blind eye to conflicts and human rights abuses in the continent.
In addition to bolstering economic ties and investing in infrastructure projects, China has been expanding its role in boosting the strife-torn continent's security. Recently, Xi pledged $100 million in aid to the African Union to support the building of a standby force -- a sign of growing Chinese influence in the region.
"Such initiatives are a clear departure from Beijing's aversion to military or security intervention in Africa," Lyle Morris, a project associate at the RAND Corp., told Bloomberg. "The announcement suggests a rethinking of Chinese priorities on the continent, and marks a recognition that China's participation in conflict resolution will be an unavoidable byproduct of increased Chinese engagement."
© Copyright IBTimes 2023. All rights reserved.