Xiaomi Redmi Note 3 Launch Marks Major Push Into Mobile Payments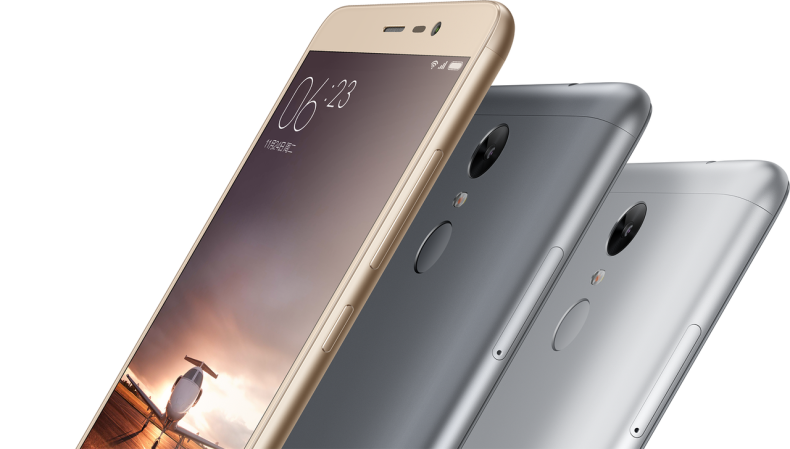 Chinese company Xiaomi has launched its latest budget smartphone, the Redmi Note 3, with the most significant feature being the rear-mounted fingerprint sensor, which signals the company's first move into the mobile payments market.
Xiaomi's announcement -- which also included the launch of the thinner and lighter Mi Pad 2 tablet and a second-generation air purifier -- came on the same day as reports emerged that Apple Pay could be coming to China. But Xiaomi, which has a hugely loyal and engaged community of users in its home territory, could be ready to stake a big claim for a portion of what could be a hugely lucrative revenue stream.
The Redmi Note 3, which was launched just months after the company launched the Redmi Note 2 -- which has already sold more than six million units -- comes with one crucial extra feature: a fingerprint sensor. While we have seen fingerprint sensors on a wide range of smartphones for a couple of years, this marks the first smartphone from Xiaomi to feature one and the company is likely to include them on all its smartphones from now on.
And not a lot of smartphones with fingerprint sensors are available at the price of the Redmi Note 3, which goes on sale for 899 yuan (about $140). The feature, while enabling the user to unlock the phone will also open up a huge range of mobile payment and banking features through the company's Mi Wallet app.
The Mi Wallet app was first launched in beta back in March but has yet to be rolled out fully to Xiaomi users. Unlike other payment solutions from Apple, Google and Samsung, International Business Times understands Mi Wallet will offer a range of additional services on top of basic payments that are authenticated using biometric sensors like the fingerprint reader. It will allow users to link a credit card with your phone to pay bills, top up prepaid phone credit, purchasing Mi Credits (for in-app purchases in games, purchasing themes, e-books, etc.), manage their bank accounts and family budgets and even allow small businesses to manage their accounts.
Xiaomi has been incredibly successful since launching its first smartphone a little over four years ago, rising to briefly become the world's third biggest smartphone maker earlier this year. However it has not been all plain sailing in 2015 and Huawei replaced the company as China's top smartphone maker, while in India, its second biggest market, Xiaomi saw a huge decline of 46 percent year-on-year in the third quarter of 2015, according to CounterPoint Research data.
Unlike most other smartphone makers, however, Xiaomi has a number of revenue streams apart from hardware sales. Its proprietary MIUI software -- which is a third-party implementation of Android -- offers its own stores for apps, games, music and film in China where Google's services are not available. Mi Wallet could potentially be another big revenue stream for Xiaomi, but with significant competition from Alibaba's Alipay and Tencent's WeChat, it will need to rely on its loyal customers to use the service.
© Copyright IBTimes 2022. All rights reserved.