Yahoo CEO Marissa Mayer To Mobile Developers: We Want You, We Need You, We Love You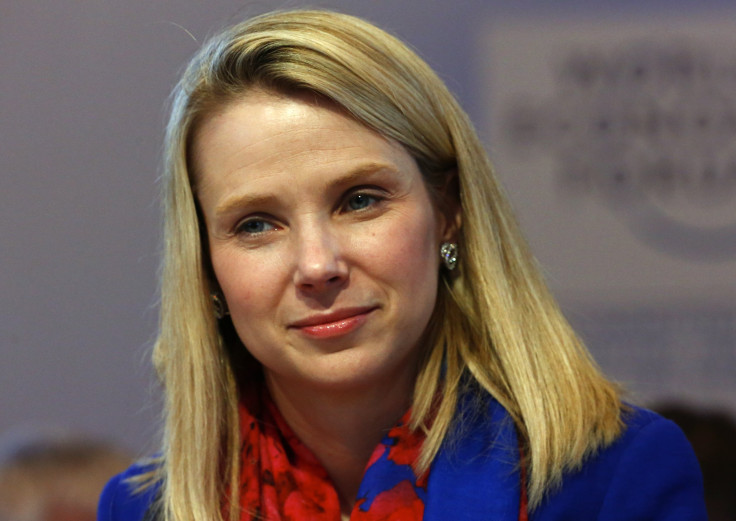 SAN FRANCISCO -- As its Web business continues to decline, Yahoo on Thursday opened itself to partnering with independent app developers as part of a push to turn itself into a mobile-first company. The Sunnyvale, California-based Internet giant announced a new mobile developer suite that will allow third-party app makers to easily integrate Yahoo's tools and services into their own products.
"We want to take our size and scale and make it available to advertisers, in particular mobile app distributors, to help you reach a greater audience ... to help you reach the more than 1 billion users that are on the Yahoo and Tumblr platforms," CEO Marissa Mayer said at the company's first mobile developer conference here.
Since Mayer's arrival in 2012, Yahoo has been seeking to turn itself into a mobile-first business as online users migrate the bulk of their time away from their desktop browsers, Yahoo's traditional stronghold, and onto the apps on their smartphones.
Mayer has been leading this effort by retooling old products, like the Yahoo Weather and Flickr apps, and buying up new ones. Most notably, the company paid $1.1 billion for Tumblr in 2013, and in 2014, it acquired ad-delivery platforms BrightRoll and Flurry for several hundred million dollars each. At the same time, Yahoo has grown its number of mobile app-focused employees from 50 to 500.
Those efforts have begun to pay off. Earlier this month, Yahoo reported that its new mobile business brought in $1.1 billion in revenue for 2014, up 95 percent year-to-year. Now, the company is hoping to extend its mobile reach further by bringing in independent mobile developers who will integrate Yahoo's products into their apps.
"Yahoo's got to face the reality that increasing numbers of people are consuming content on mobile devices, so they have got to make a bigger push into the developer space to make sure that developers take advantage of Yahoo's services; that they are aware of and utilize Yahoo's ad network," said Van Baker, research vice president at Gartner. "Better late than never."
The new "Yahoo Mobile Developer Suite" will allow developers to integrate Yahoo into their apps in numerous ways. It includes free analytics tools and extensions for adding services like Yahoo Search into apps. Most importantly for Yahoo, developers will also be able to add native and video ads from the company's Gemini and BrightRoll services. This will help independent app makers better monetize their apps with Yahoo taking a 40 percent cut of the revenue.
"We want to help you take your apps from being great apps to being great businesses," Mayer said. "Together we're going to create incredible things. Let's move mobile forward together."
Chip Beck, an app developer in attendance at Yahoo's conference, said he was looking forward to integrating BrightRoll video ads and Flurry's new Explorer analytics tools into his own apps. "I want to understand what users are using most in order to see what to integrate in updates, what to improve and what to get rid of," said Beck, who develops custom iOS apps. "BrightRoll seems like a great way to engage the user in ads that aren't annoying and boring. It appears to be a great monetization platform."
Specifically on showcase at Yahoo's conference has been Flurry, an app analytics specialist that also allows developers to generate revenue through advertisements it can place on their apps. Flurry is the centerpiece of Yahoo's new developer suite. On Thursday, it announced that it now boasts a network of 630,000 apps from 200,000 developers.
"They're really trying to monetize their mobile audience, and this is an opportunity for them to go beyond their core mobile audience by offering their search services or offering to integrate Tumblr with developers' apps," said Martin Utreras, senior forecasting analyst for eMarketer.
The conference wraps up Thursday.
© Copyright IBTimes 2023. All rights reserved.