Yara Shahidi Says She's 'So Excited' To Start Taking Classes At Harvard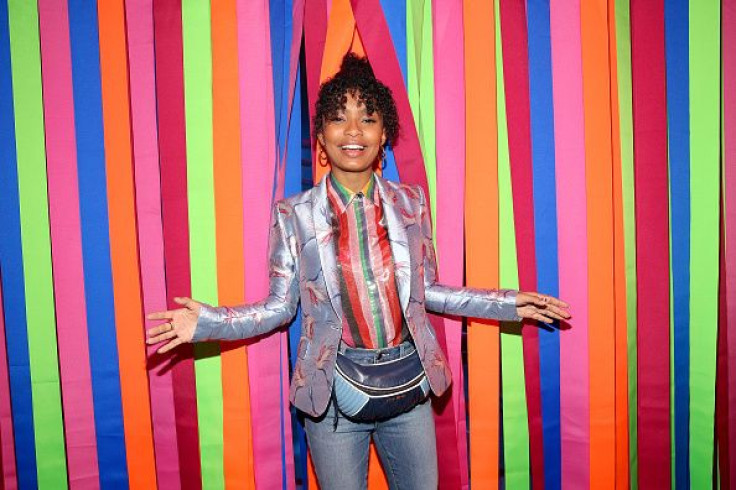 Yara Shahidi could no longer wait to start taking classes at Harvard!
The 17-year-old "Grown-ish" lead star told US Weekly that she's excited to start learning at the Ivy League school. "I am so excited for the classes, and I know that sounds like, 'Oh, goodness she's a nerd.' I am. Honestly, I think to be in an environment, which people for the most part actually want to be there to learn, that's what I'm looking forward to. I'm looking forward to just generally expanding," she said.
Shahidi was previously faced with the tough decision of choosing a school because she was accepted in all of the institutions she applied to. In June, she finally revealed that she will be heading to Harvard in 2018.
The teen actress' recommendation letter came from Michelle Obama, and her daughter, Malia Obama, will also be heading to Harvard next school year. Unfortunately, Shahidi and Malia have never met each other in person.
Jimmy Kimmel once asked Shahidi how she got a recommendation from the former First Lady, and she said that she got it because of her hard work. Shahidi participated in Obama's education initiative, Let Girls Learn, which was also how she got to meet Barack Obama's wife.
During her recent interview, Shahidi also shared her insights on "millennials" and proved that she truly deserves to go to Harvard.
"We get blamed for the social media epidemic, or the iPhone generation… for not being connected to the world around us. In which case I'd really like to force people into thinking of so many of these platforms that we use were not created by our generation… they're making money off of us basically, and no one likes to talk about that. It is good for business, it is good for the economy, it is good for capitalism, that we are doing what we're doing. So we're punished for something that is actively benefiting the world around us," she said.
Shahidi may be seen on television in Freeform's "Grown-ish" starting Jan. 3.
© Copyright IBTimes 2023. All rights reserved.