'Yashahime: Princess Half Demon' Episode 27 Spoilers, Release Date Out
KEY POINTS
Towa, Setsuna and Moroha are looking for the mysterious Bokusen-Oh
"Yashahime: Princess Half-Demon" Episode 27 is airing Saturday
Crunchyroll, Funimation and Hulu are streaming the episodes
Towa, Setsuna and Moroha continue their journey and prepare for the next adventure while searching for Bokusen-Oh in "Yashahime: Princess Half-Demon" Episode 27. The new episode is called "The Silver-Scale Curse."
The official promo trailer of Episode 27 shows Setsuna's naginata reacting to something. Meanwhile, Moroha, Setsuna and Towa are still looking for Bokusen-Oh.
The trailer also teases a flashback from 14 years ago when something happened to Towa and Setsuna's mother, Rin. Currently, Rin is placed inside the Sacred Tree of Ages and she is in a deep sleep state.
The official Twitter account of the anime shared spoiler stills from "Yashahime: Princess Half-Demon" Episode 27.
In the previous episode, Riku met with Mimisenri, who asked the former regarding rumors floating around about him betraying Kirinmaru.
Mimisenri warned him that he cannot evade the mighty Kirinmaru. Riku assured him he had no intention of running. Mimisenri cautioned him to keep his distance from Sesshomaru's daughters.
Meanwhile, Towa was looking for Setsuna, who along with Moroha, was out looking for a Kyuyokon root, which was required to forge a powerful weapon that will stand a chance against Kirinmaru.
Setsuna vowed to forge the ultimate weapon for Towa. Elsewhere, Moroha met the Corpse Dealer – Jyubei and asked him if he knew anything about Bokusen-Oh.
Elsewhere, Towa was investigating a case where women were forced to cover their hair when they were near the ocean. There was a demon named Sea Snake Woman who was originally a demon spirit, Watatsumi no Tamahi.
This demon protected the waters and saved many who were thrown in the sea. However, one day she started attacking women. It was believed the demon resented women with long and beautiful hair.
Following this, Towa, Setsuna and Moroha came together to solve this mysterious case.
The cast of "Yashahime: Princess Half-Demon" anime includes Azusa Tadokoro as Moroha, Sara Matsumoto as Towa, Mikako Komatsu as Setsuna, Ai Fairouz as Takechiyo, Kappei Yamaguchi as Inuyasha, Ken Narita as Sesshomaru, Mamiko Noto as Rin, Ryohei Kimura as Kohaku, Takehiro Urao as Hisui, Hitomi Ueda as Gyokuto, Hiroki Yasumoto as Konton, Tsuyoshi Koyama as Hisui, Makoto Yasumura as Miroku, Noriko Hidaka as Spirit of the Tree of Ages, Aya Gomazuru as Kin'u, Asako Dodo as Grammy and Maaya Sakamoto as Zero.
"Yashahime: Princess Half-Demon" Episode 27 is scheduled to air Saturday. Crunchyroll, Funimation, and Hulu are streaming the second act of the anime series.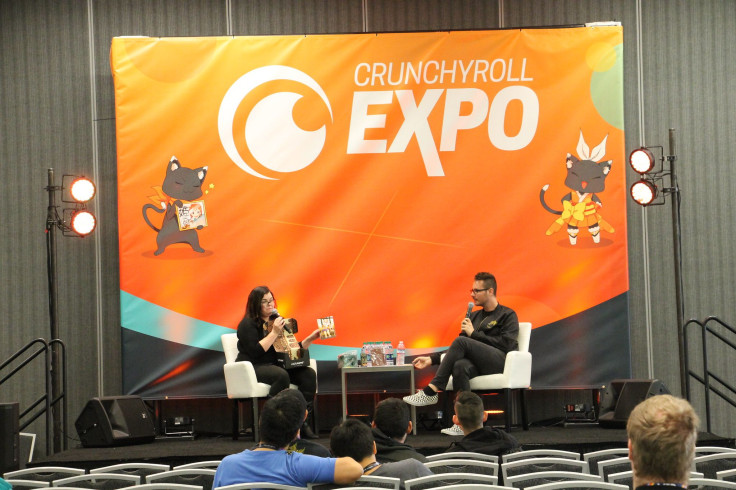 © Copyright IBTimes 2023. All rights reserved.
FOLLOW MORE IBT NEWS ON THE BELOW CHANNELS