'Yellowstone' Star Says He Won't Take COVID-19 Vaccine
KEY POINTS
Forrie J. Smith has apologized to fans, saying he won't attend the upcoming Screen Actors Guild Awards
The "Yellowstone" actor explained that the ceremony requires COVID-19 vaccination
Smith said he is not getting the vaccine because he does not "believe" in it
"Yellowstone" star Forrie J. Smith revealed he is against vaccination when he announced his decision not to attend the upcoming Screen Actors Guild Awards.
The 62-year-old Helena, Montana-born actor took to Instagram earlier this week to explain why he won't be coming to the awards ceremony at Santa Monica's Barker Hangar on Feb. 27.
In the video he posted on his social media account, Smith apologized to fans who wanted to see him at the SAG Awards but said he won't be showing up at the event because he was not vaccinated, and the organizers required attendees to be jabbed against COVID-19.
"I want to apologize to y'all for not being at the Screen Actors Guild Awards. I mean no offense to anyone. I'm not vaccinated, and it's a requirement to be vaccinated," he was quoted as saying in the clip by Variety.
Smith doubled down on his decision not to get vaccinated in his succeeding statements. He explained that all of his pets and animals were never vaccinated because he did not see the need for them.
"I'm not vaccinated, I will never get vaccinated. I haven't been vaccinated since I was a little kid. I don't vaccinate my dogs, I don't vaccinate my horses. I've never had a flu shot. I never will. I believe they compromise your immunities… It's just my beliefs. I just don't believe in that stuff. Whatever," he said.
Smith and the entire cast of "Yellowstone" are nominated for Outstanding Performance by an Ensemble in a Drama Series at the ceremony. The first-ever SAG Awards nomination for the show was announced on Jan. 12, as per Taste of Country.
The "Yellowstone" cast is vying for recognition in the category that is also packed with notable nominees, including "Squid Game," "Succession," "The Handmaid's Tale" and "The Morning Show."
Smith plays the role of Lloyd Pierce on the show that's been running for four seasons. In the first two seasons, he was only involved in a recurring role. But since the third installment, he has been upped as a series regular.
The success of "Yellowstone" prompted producers to launch two spinoffs. The first one is "1883," which airs Sundays on Paramount+. The second one is "Yellowstone: 6666," which has not started airing yet.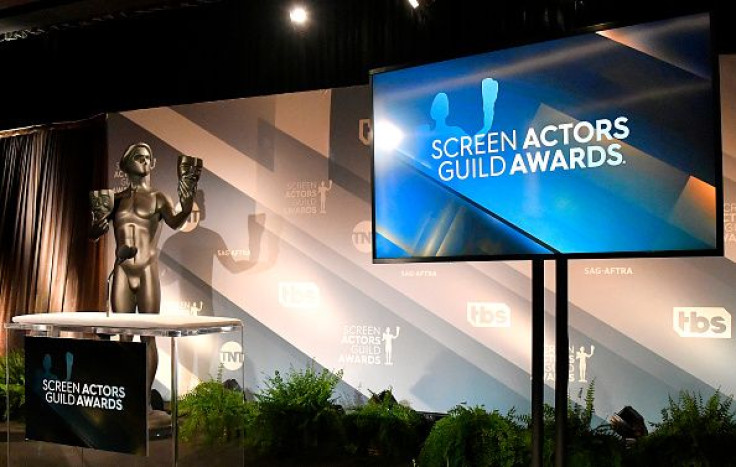 © Copyright IBTimes 2023. All rights reserved.