Young Entrepreneur James Marshall Reilly Wants to 'Shake the World'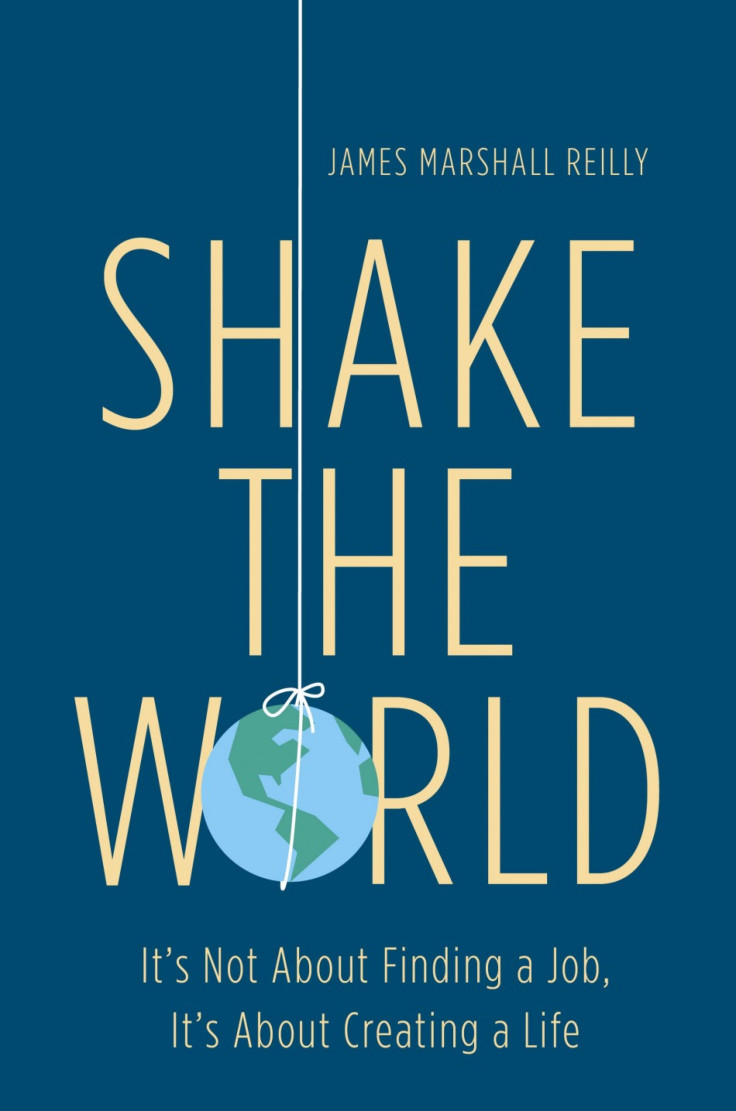 James Marshall Reilly was 28 and living the good life, with a steady gig as a speaker's agent and a comfortable existence in Cambridge, Mass. So his friends and family were chagrined when, in 2010, he decided to leave his job with little notice and no specific plan.
Reilly treated himself to a two-week break to consider the idea of launching his own company and flipped through his mental Rolodex of entrepreneurial contacts, all of whom had varying degrees of success. That was when Reilly -- who was recently recognized by the White House as one of the top 100 entrepreneurs under the age of 30 -- decided to aggregate their stories into a blueprint of sorts.
Shake the World: It's Not About Finding a Job, It's About Creating a Life will be released on Dec. 29 by Penguin Group imprint Portfolio.
In an interview with the International Business Times, the 29-year-old discussed quality networking, the importance of keeping an open mind, and the beauty of failure.
What's your latest project?
I have a bit of an entrepreneurial itch. I like to experiment with starting companies, and right now my main focus is a company I started called the Guild Agency. We focus on working with public intellectuals -- so authors, scientists, politicos, those types. We represent them for speaking engagements and literary deals worldwide. We've worked with everyone from General Mills to community colleges to the Italian government.
Tell us about the genesis of this book.
I knew all these social entrepreneurs who were having massive impact on the world who were very young. I felt like they had a lot in common, even though they were operating in different fields. Some were in nonprofit, some were in education, some were running straight-up, for-profit businesses. But there seemed to be a lot of commonalities, and I sort of looked at my mental Rolodex and thought, 'Wow, I have all these amazing friends who are doing all these fantastically huge things.' I tried to get as diverse a group of people as possible. When I started, I didn't really know what I was going to end up with. From a writing perspective, it was really interesting because it was constantly evolving.
Is it possible to have a network of quality in the age of social media?
What I found is that my strongest relationships are relationships that exist offline. We tend to hide behind our online profile. I think social media is a great way to perhaps introduce two people within your personal network. I love playing matchmaker. I'll introduce them through Facebook or over an email, but at the end of the day, at least for me, it's always worth having at least one conversation with someone you're introduced to. More of a relationship is formed in a 15-minute phone call or a 10-minute conversation at a coffee shop than it is just by friending somebody randomly on Facebook. I think social media enhances, but offline relationships are the key.
What can people do to build a quality network?
It doesn't have to be that we go and spend a week together. It can be a 15-minute coffee. That relationship is infinitely stronger than 300 emails. Facebook isn't real life. Twitter is not real life. Twitter's a quick way to get a message out. Facebook is a way for people to read what you're up to if you want to put something out there or share a picture. But if I want to form a relationship with someone, 15 minutes in person is going to do that. I may not see that person for eight months, but that's a real relationship. We've met, I know what you look like, I know what you sound like. There's something to be said for actually knowing somebody and talking to them. If you can't get the face-to-face, at least use the phone. It's a lost art. A four-minute phone conversation is a thousand times more effective than sitting there for three hours trying to craft the perfect email.
You write about keeping an open mind when it comes to following a career path.
You never know what may come out of a conversation or a chance meeting. I think when we start projects or companies or relationships, if we have a preconceived notion of the outcome, that's already a fail, so to speak. We don't have to opt into everything. I do think that's the beauty of it. We can pick and choose what we decide to opt into. My attitude is: opt into anything reasonable. If it interests you, explore it and see what happens. If you pick and choose and are a little bit selective about it and stick to your passions and interests you never know what's going to happen. The best thing you can do is just make sure the people you are spending your time with or bringing into your life share the same interests or values.
You explore the topic of failure in your book. Some of your subjects failed miserably. How did they use it to their advantage?
They don't view failure as the end. They view failure as a roadblock, as an interesting hiccup, something to learn from. There's a sort of innate inclination within these highly successful people. They don't view it as something that is embarrassing. It's not to say that these things don't affect us emotionally. Of course they do. You wouldn't be human if it didn't have some type of emotional impact on you. But at the same time, if we rationalize these things, failure can be a very powerful tool.
READ ALSO: Author Q-and-A: Julien Smith Wants You to Get over 'The Flinch'


© Copyright IBTimes 2023. All rights reserved.