'Young And The Restless' Spoilers: Nick's World Is Rocked To Its Core
He has been dealing with endless suspicion about his fiancée and the shady things she may have been doing behind his back. Now, in an effort to keep herself from facing jailtime for her various crimes, Chelsea will do something that changes Nick's world forever on the Friday, Feb. 23 episode of "The Young and the Restless."
Chelsea (Melissa Clare Egan) was initially just trying to cover her tracks when it came to the scam she ran that saw her stealing money from Fenmore's by setting up a fake mirror site for her Chelsea 2.0 line. Since then on the CBS soap though, she has been battling to make sure the truth about Christian's paternity isn't revealed, and after her admission to Phyllis (Gina Tognoni), who checked the story out with Sharon (Sharon Case), only to learn it was true. Though Phyllis said she wouldn't hurt Nick (Joshua Morrow) by telling him Christian was not his son, but Adam's, Sharon was unable to keep the secret. As she was about to tell Nick though, Chelsea assaulted her, hitting her in the head with a coffee pot.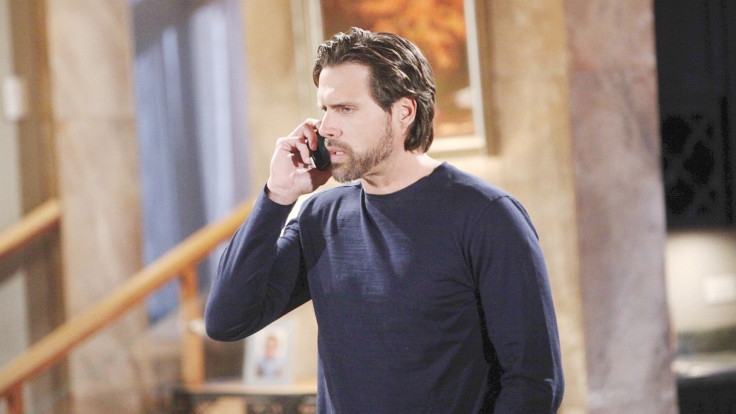 Now, knowing she won't be able to hide for long in the off-chance Sharon wakes up and realizes it was her, Chelsea has decided the only thing she can do is get out of Genoa City—and fast. She has already deserted the penthouse, leaving behind a note and her engagement ring for Nick, and now, she is at Nikki (Melody Thomas Scott) and Victor's (Eric Braden), trying to collect Connor and Christian from their grandparents.
After she gets the boys, she will take off and get out of Genoa City as fast as she possibly can. She will need to move as quickly as possible if she wants to make sure that no one learns what she's done, or at the very least, until she's gotten a safe enough distance away so she can legitimately just disappear.
However, these actions will take a big toll on Nick, because it will mean he loses everything. Even if Chelsea somehow changes her mind and decides that Christian is better off with the man who thinks he's his father, Nick will still lose her and Connor, and the family he thought he was going to build for himself will disappear into thin air.
"The Young and the Restless" airs weekdays at 12:30 p.m. EST on CBS.
© Copyright IBTimes 2023. All rights reserved.