'Young And The Restless' Spoilers: Will Adam Be Persuaded To Take Revenge?
He left Genoa City for good after learning that his father and the rest of the family had enacted a plot against him to make him think he had killed him. However, Adam's new life he is planning on in Las Vegas could be turned upside down when he gets some unexpected visitors from his hometown on the Wednesday, Oct. 9 episode of "The Young and the Restless.:
After fleeing to Vegas when he learned Victor (Eric Braden) was alive, Adam (Mark Grossman) became determined to leave behind his attempted new chapter in Genoa City for good and go back to the life he had in Las Vegas when he didn't know he was a Newman. However, his attempts to hide and keep others away won't last long, since his former partner in crime has already managed to track him down to see if she can convince him to go back to Genoa City and once again create mischief on the CBS soap.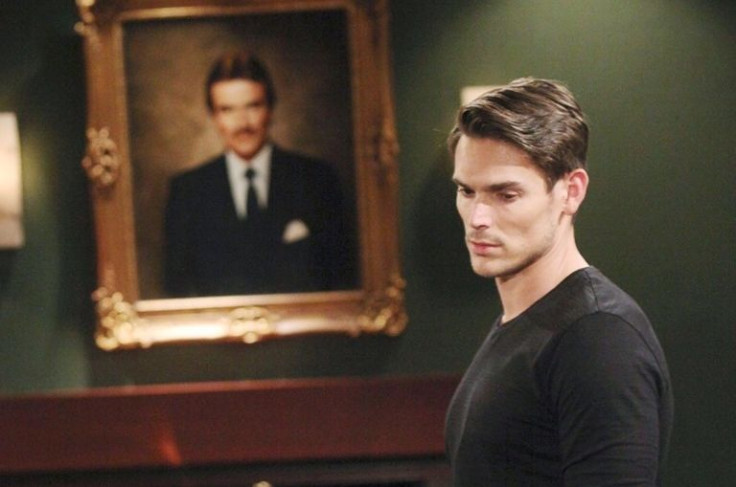 "Phyllis locates Adam," spoilers reveal.
Adam had previously been focused on revenge against his family but has changed his tune. Phyllis (Michelle Stafford), however, is now geared towards some level of revenge against the Newmans for their plot because of the damage it has done to Summer (Hunter King). She will try to convince Adam to go back home with her so they can get the revenge they have both desired—but Adam will remain resistant.
Of course, the arrival of another Genoa City resident could change that, as it may reveal something else he has already been working on, or at the very least, could make him realize that he isn't really going to be able to stay away from everyone by hiding out in Vegas forever.
"Cane (Daniel Goddard) makes an unexpected appearance," spoilers state.
If Cane arrives in Vegas to see Adam, it could unearth quite a bit—especially since it's since been revealed that Katherine's will left the bulk of her fortune to him instead of Devon (Bryton James), and Chance is believed to be behind the plot. Since Adam had a connection to Chance, it could make him the person Cane needs to talk to the most for answers.
"The Young and the Restless" airs weekdays at 12:30 p.m. EDT on CBS.
© Copyright IBTimes 2023. All rights reserved.