'Young And The Restless' Spoilers: Will Billy Reveal His Revenge Plot?
He has just come back to Genoa City following a short inpatient treatment for his gambling addiction. Now that he is back in town, however, Billy will be forced to deal with everything that happened before he left—and reveal why he actually slept with Summer on the Wednesday, Oct. 17 episode of "The Young and the Restless."
Prior to his leaving for rehab, Billy (Jason Thompson) was stunned to learn about Phyllis' (Gina Tognoni) one-night affair with Nick (Joshua Morrow). He quickly ended their relationship and kicked her out of the Abbott mansion on the CBS soap, but that wasn't his only action before he headed out of town. He then met up with Summer (Hunter King) and the two slept together.
Now, he's back in Genoa City and has already been inundated with the drama surrounding his family and the fact that Ashley (Eileen Davidson) lied about the fact that Jack (Peter Bergman) was not really John Abbott's son for months. However, he has also confronted the fact that Kyle (Michael Mealor) was the one who set him up to fall back into his old habits as hard as he did, which infuriated him. However, his nephew isn't the only one who he wants to pay for what he did, and Kyle will remind him that he needs to discuss what happened with Summer because, since their tryst, she's been convinced that she and Billy would become a couple.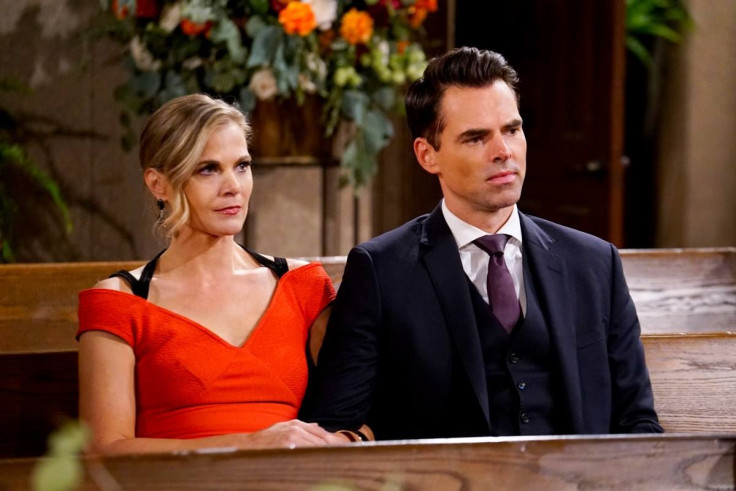 Y&R Spoilers tease that "Billy wants revenge." Billy will likely meet with Summer to discuss the night they slept together, but she's not going to like what she hears when he finally reveals why he sought her out.
While Summer was someone who he knew would sleep with him because of her prior interest, Billy will admit to her that there is no actual romantic feeling there and he doesn't want any sort of relationship with her. Then, after Phyllis joins their conversation, he will drop the ultimate blow—that he slept with his ex-girlfriend's daughter out of revenge.
A preview clip for the week's episodes (see above) shows Billy saying that it felt good to sleep with the daughter of the two people who screwed him over. Now, with that out in the open, Phyllis, Summer, and when he learns about it, Nick, will all be left hurt by Billy's actions.
"The Young and the Restless" airs weekdays at 12:30 p.m. EDT on CBS.
© Copyright IBTimes 2023. All rights reserved.