'Young And The Restless' Spoilers: Will Sharon Be Forced To Turn On The Newmans?
She is one of the accomplices who is keeping the truth about JT's murder a secret and is trying to do whatever she can to help keep it a secret forever. However, Sharon's job forces her to pick a side and potentially go against the Newmans as a result on the Wednesday, Feb. 6 episode of "The Young and the Restless."
Sharon (Sharon Case) was one of the initial four women who covered up JT's (Thad Luckinbill) murder, and since more people have learned the truth about what happened that night, things have gotten more complicated on the CBS soap. The biggest complication came when Victor (Eric Braden) was framed for the crime, and everyone started trying to find a way to prove his innocence without also revealing the truth. Of everyone involved, Sharon has been the most conflicted, however, since she is working for the police, and is trying to keep Rey (Jordi Villasousa) from learning the truth.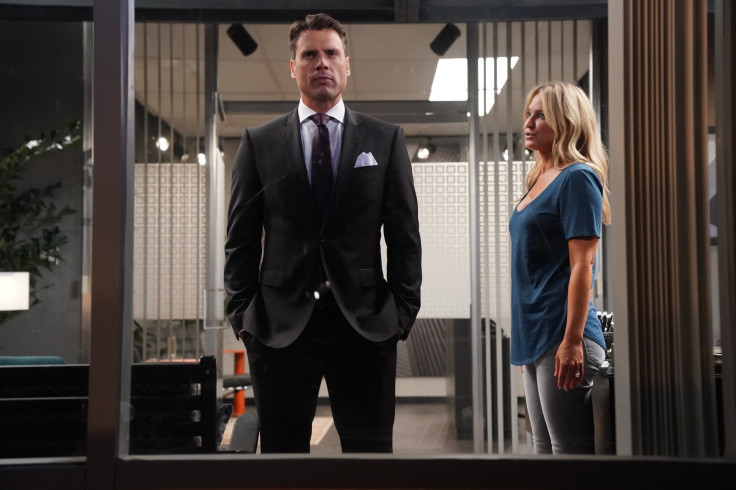 However, it appears things will take their most complicated turn for Sharon yet, as spoilers for "Y&R" reveal that she is "forced to choose sides."
A preview clip for the week's episodes previously showed Sharon receiving an email at work claiming that there is evidence Victor is a murderer and stating that the police need to hear it. Sharon will likely feel torn since she knows he didn't commit the crime, but will also know that she can't make the tip disappear either.
She may quickly notify Nick (Joshua Morrow) of what she's sent, and he will likely let her know it must have come from the recording setup that was found in the walls of the Newman ranch. Still, even though she doesn't want to hurt the Newmans, Sharon will be forced to share what she's been sent with Rey.
Now, with this new evidence against Victor added to the case, the police may have a chance at locking him away for good—even though he's actually innocent.
"The Young and the Restless" airs weekdays at 12:30 p.m. EST on CBS.
© Copyright IBTimes 2023. All rights reserved.