'Young And The Restless' Spoilers: Will Summer Leave Genoa City For Good?
She has been the source of more trouble than good since her return to town, but now, Summer may decide to take her schemes elsewhere and leave Genoa City behind once again on the Thursday, Nov. 29 episode of "The Young and the Restless."
Summer (Hunter King) was trouble from the minute she returned to town on the CBS soap and found herself in a heated conflict with her mother, Phyllis (Gina Tognoni), when she set her sights on seducing Billy (Jason Thompson). The entire scheme eventually backfired on her when Billy learned Phyllis had cheated with him on Nick (Joshua Morrow) and then got revenge by sleeping with Summer, who has come to regret her actions there. However, she also caused endless trouble for Kyle (Michael Mealor) and his relationship with Lola (Sasha Calle) as well.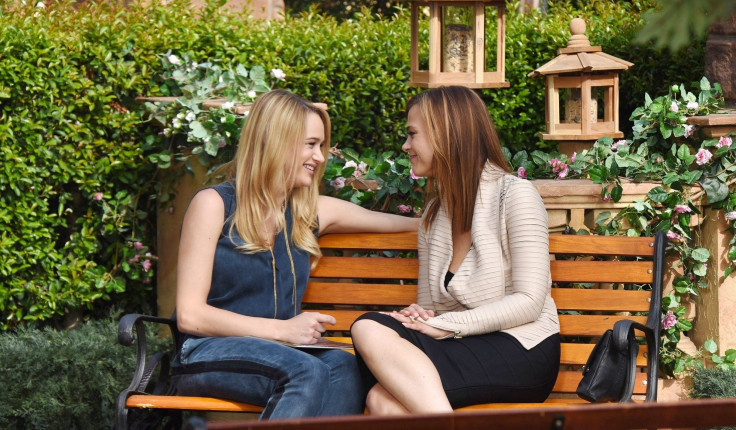 Now though, she's been presented with an opportunity to leave everything behind and start fresh, following a job offer from Victor (Eric Braden) to head up the new Newman offices in Dubai. It appears that despite her mother's insistence that she would never leave to work for Victor unless she was dead and buried, Summer will decide to take the job, and leave her life in GC behind for good.
"Summer takes on a new challenge," "Y&R" spoilers tease.
The news will be a blow to both Phyllis and Nick (Joshua Morrow), as they aren't entirely convinced that Victor offering Summer the job isn't a dig at them, but in the end, they will realize they have to accept their daughter's decision and allow her to do whatever she thinks is best—and Summer will decide that since she doesn't really have anything going for her in the romance department any longer, leaving Genoa City will be the best thing for her and everyone she's hurt.
"The Young and the Restless" airs weekdays at 12:30 p.m. EST on CBS.
© Copyright IBTimes 2023. All rights reserved.