Will 'Young And The Restless' Fire Showrunner Mal Young?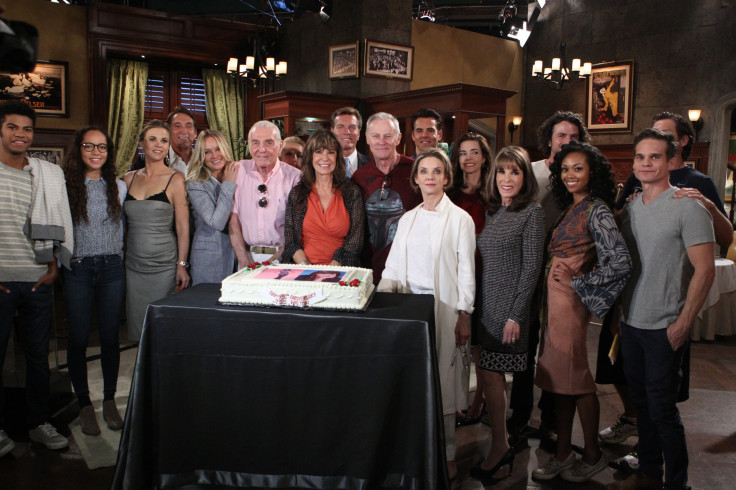 He's been behind-the-scenes at CBS' top soap opera since 2016 and has served as the head writer since 2017, but "Young and the Restless" could potentially be considering another big shake-up and firing showrunner/head writer Mal Young.
According to reports, CBS has noticed that some of the rating numbers the longtime soap has been receiving are less than stellar recently, and may be considering hiring a new showrunner as a result. According to Soap Opera Spy, the series has seen a drop in ratings since Young took over last year, and long-time fans have been tuning out because of how some of the characters' histories are being rewritten to force new storylines.
One storyline in particular which caused some ire was how Eileen Davidson's exit as Ashley was handled. Not only was the character portrayed in a way that didn't suit her past by her tricking her brother into believing he wasn't an Abbott, but fans were unimpressed with the months-long search to find out who Jack's (Peter Bergman) father might have been. In addition, the personality of John Abbott (Jerry Douglas) was also altered to accommodate the storyline in flashbacks.
In addition, Young's alleged behavior on set with the cast has led to speculation that he is the reason people like Davidson and Mishael Morgan (who portrayed Hilary), opted to leave, while Christel Khalil (Lily) stepped back.
According to Soap Dirt, a lawsuit could be in the works against Young and Sony's Steve Kent over allegations of verbal abuse and sexual harassment. Young is allegedly believed to be over-the-top with his actions and has reportedly left several of the show's actresses in tears.
CBS has not confirmed any of the rumors.
"The Young and the Restless" airs weekdays at 12:30 p.m. EST on CBS.
© Copyright IBTimes 2023. All rights reserved.