'Younger' Actress Hilary Duff Enjoying Single Life, Not In A Hurry To 'Find A Mate'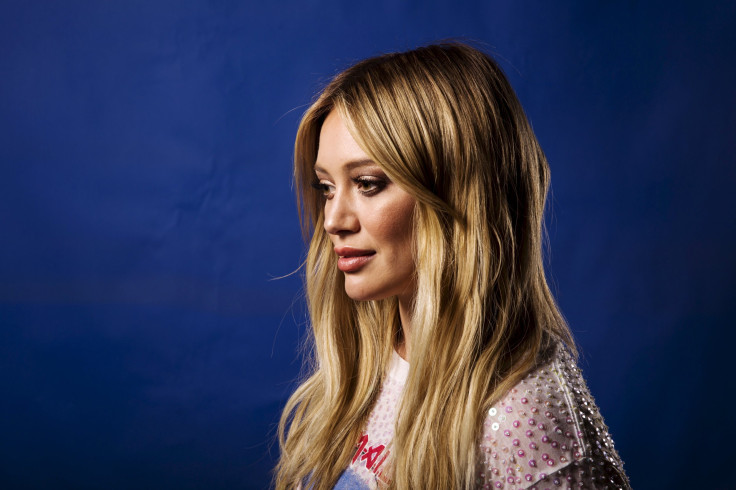 Hilary Duff is enjoying her time as a single woman.
The "Younger" actress, who recently broke up with fitness trainer Jason Walsh after a few months of dating, told Cosmopolitan that she's not in a hurry to get back into a relationship. "I've never been a good dater," Duff said. "I meet, like, one person a year that I'm maybe attracted to … I never want to be that girl who's desperate to find a mate."
While admittedly not good with romantic relationships, Duff is doing great at keeping her relationship with her former husband cordial. "Mike's amazing," Duff said about her ex, Mike Comrie. "We're so ingrained in each other's lives. I wouldn't choose anyone else to co-parent with. We are really good friends and care a lot about each other."
Duff has been vocal about her relationships and how they have affected her as a person. In an appearance on "The Talk," Duff shared her thoughts about getting married early and how her age may have affected her relationship. The actress said that while she does not regret being married at 22, she now realizes that she and her then-husband may have lacked the maturity to fight for their marriage.
While their marriage did not last, the two continue to work together on raising their son, Luca, even though they are not a couple. Sharing more about their set-up, Duff said in an appearance on the "Ellen DeGeneres Show," "We have such a great kid, and we're both so obsessed with him. We are good friends and we laugh a lot and we have a great communication. We share stories and pictures when one is not with Luca. Yeah, he's great, we're great, and we just keep on trucking."
Duff and Comrie got married in 2010. Their marriage lasted for three years.
© Copyright IBTimes 2023. All rights reserved.