Your Sunscreen May Be Killing Coral Reefs, Here's A List Of Eco-Friendly Products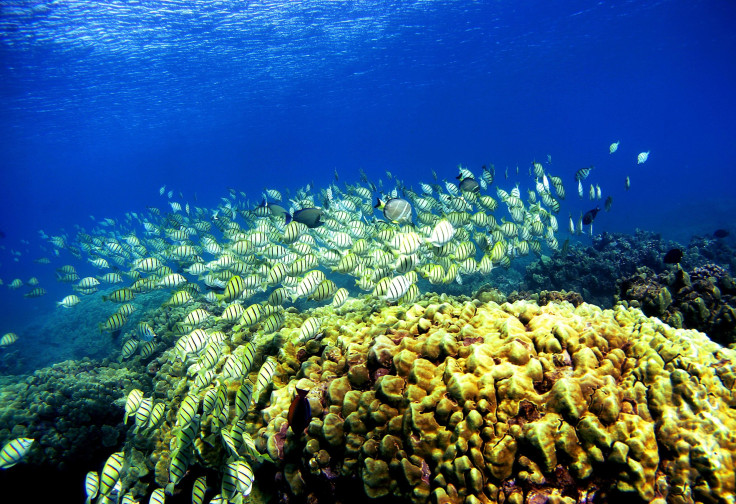 If you plan on hitting the beach this summer, you might want to think about what sunscreen you'll be using.
Scientists have found evidence that oxybenzone (benzophenone-3), a chemical found in most sunscreen products harms coral reefs.
Read: Climate Change Impacts: American's Health Hurt By Global Warming, Doctors Say
Craig A. Downs, the executive director at Haereticus Environmental Laboratory, told International Business Times oxybenzone causes DNA damage in corals and leads to developmental deformities in juvenile corals. The chemical can also cause bleaching, especially when corals exposed to sunlight. Oxybenzone is also a skeletal endocrine disruptor, Downs said. Juvenile corals shouldn't have a skeleton at all but the chemical causes it to have a skeleton.
Oxybenzone also harms other DNA damage in sea urchin and fish embryos and sperm, data compiled by Downs for Hawaiian politicians seen by IBT said. The chemical can harm corals and other species when you wear sunscreen while swimming, or through sewage when you wash off oxybenzone when taking a shower. The chemical also gets into your skin and body when you put it on, and some of it is discharged from your body when you urinate.
Oxybenzone And Humans
Oxybenzone is also found in beaches that are not crowded with people, like Alaska and remote Pacific islands. The chemical is also found in the Hudson river, oysters and clams, because of sewage, Downs said.
"Fresh streams and ecosystems are being contaminated," he said.
Apart from sunscreens Oxybenzone is also found in hundreds of other personal care products. Downs said the chemical also harms humans and can be transferred via breast milk by mothers to children. Researchers found in 2016 a link between oxybenzone contamination in pregnant women and Hirschsprung's disease, which is seen mostly in children. The chemical also causes cell proliferation, which makes cells divide faster, is linked cancer and increased endometriosis in women, Downs pointed out.
"It's just a bad chemical," said Downs. "It just contaminates everything."
A 2015 study labeled oxybenzone as an "emerging contaminant of concern in marine environments." Meanwhile, a 2008 study published in the journal Nature said ingredients found in sunscreens can lead to coral mortality, and also said the chemical oxybenzone may cause coral bleaching.
Some have been skeptical about how much sunscreens affect corals, but Downs says they're misinformed.
"They're wrong," he said. "The amount of sunscreen is quite large."
In Hanauma Bay, which is near Honolulu, there is 68,255 kilograms of sunscreen product per year, data provided by Downs shows.
Wilkie McClaren, who lives in Kauai, Hawaii, has been affected first-hand by sunscreens.
"I surf and my eyes are just stinging," she told IBT. "You can't avoid these things."
McClaren runs a website called bantoxicsunscreens.com to spread awareness about how products affect coral reefs. The site lists other chemicals that can be harmful to corals: octinoxate (octyl methoxycinnamate), homosalate, octocrylene, avobenzone, octisalate, homosalate, fragrances and nano-particles ("clear"; TiO2; ZnO).
McClaren and others have been trying to pass a bill in Hawaii that would curb harmful sunscreens. They were recently trying to get SB 1150 passed in Hawaii, which would have prohibited the use of sunscreens and cosmetics containing oxybenzone at beaches. The bill, like previous ones, was shot down a few weeks ago.
"Twelve bills were introduced and like most environmental bills they got killed one by one," she said. "The lobbyists and chemical companies had the legislators number on speed dial."
Read: How Climate Change Will Affect Your Neighborhood: Check Out This NOAA Tool.
How To Protect Yourself From The Sun Without Harming Corals
Downs said people should avoid using products that contain oxybenzone, octinoxate and octocrylene. He suggests consumers should use non-nano titanium dioxide products and cover up with clothes.
He also warned against aerosol sunscreen sprays and recommends lotions instead.
"We discovered they can go almost 500 meters so they really contaminate the environment," Downs said. "Sea turtles dig a nest on the beach and so you have to imagine all that spray and covers the top part of the beach and when it rains it goes to the eggs. Having spray sunscreens in a place where turtles nest is a really bad idea."
McClaren also finds aerosol products bad for the environment.
"You get sprayed down with all these aerosols," McClaren said pointing to her experiences. "It blows that stuff hundreds of feet, I can smell it. They don't get on the body."
The spray-on sunscreens are not only harmful to coral reefs but also children and adults, especially those who have asthma, she added.
"It's bad for kids, the FDA says never spray it on a child," McClaren said.
"We're not saying not to use sunscreen, public health is a priority," said Downs, adding that you can use other products.
Here are some natural products that don't contain oxybenzone: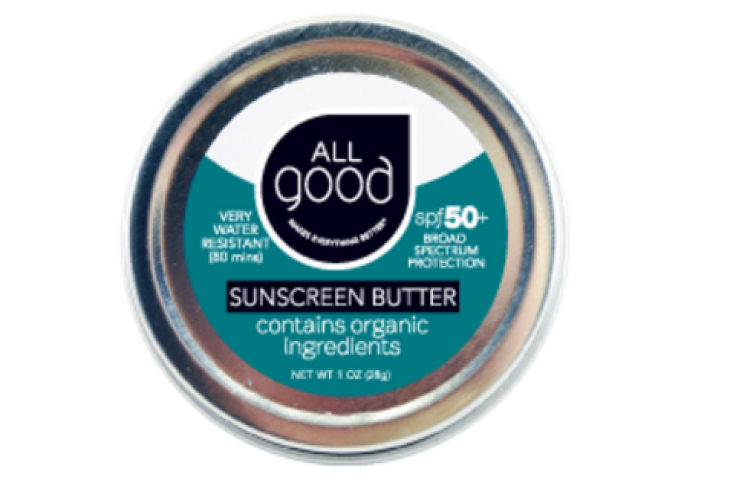 All Good , SPF 50+ Water Resistant Zinc Sunscreen Butter, $9.99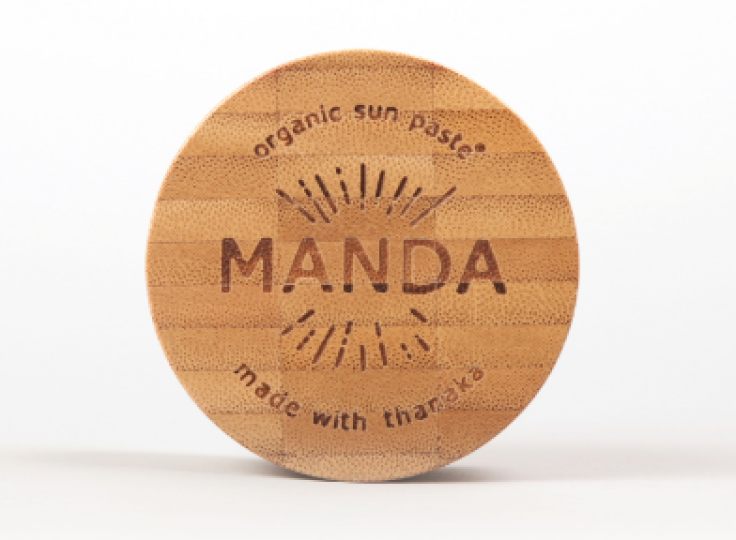 Manda, Manda Organic Sun Paste (SPF 50) – 40 Grams, $28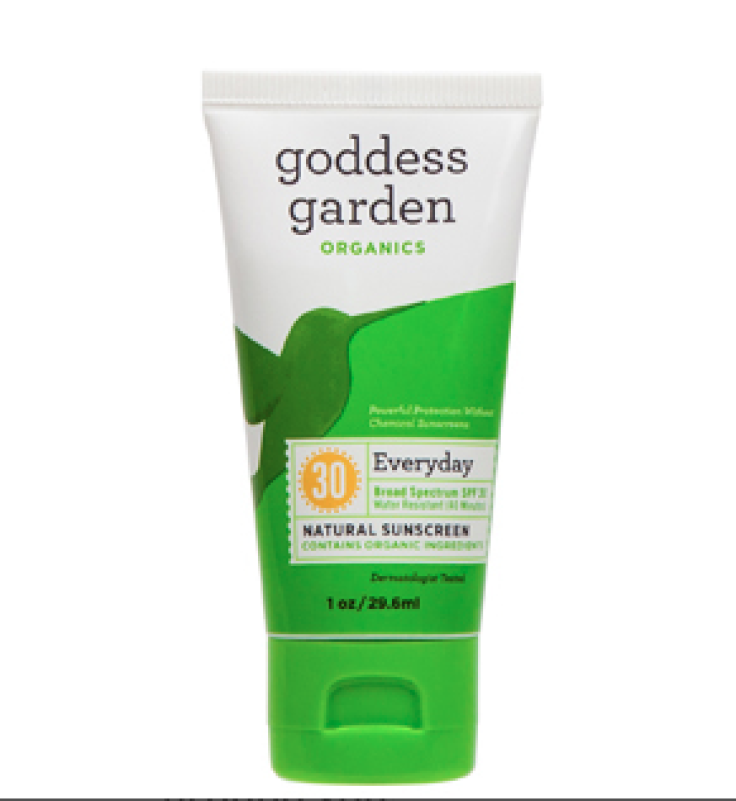 Goddess Garden Organics , Everyday Natural Sunscreen Lotion, $3.99–$17.99 (depending on amount)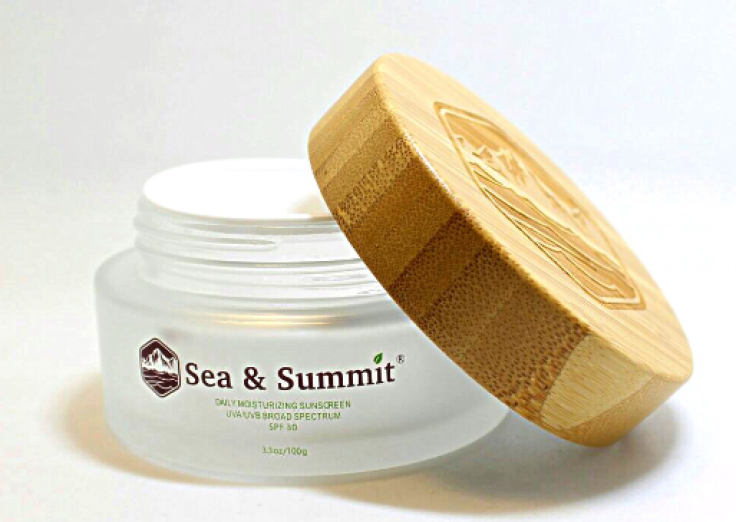 Sea & Summit , Sea & Summit Ultra Moisturizing Sunscreen Lotion, $18.99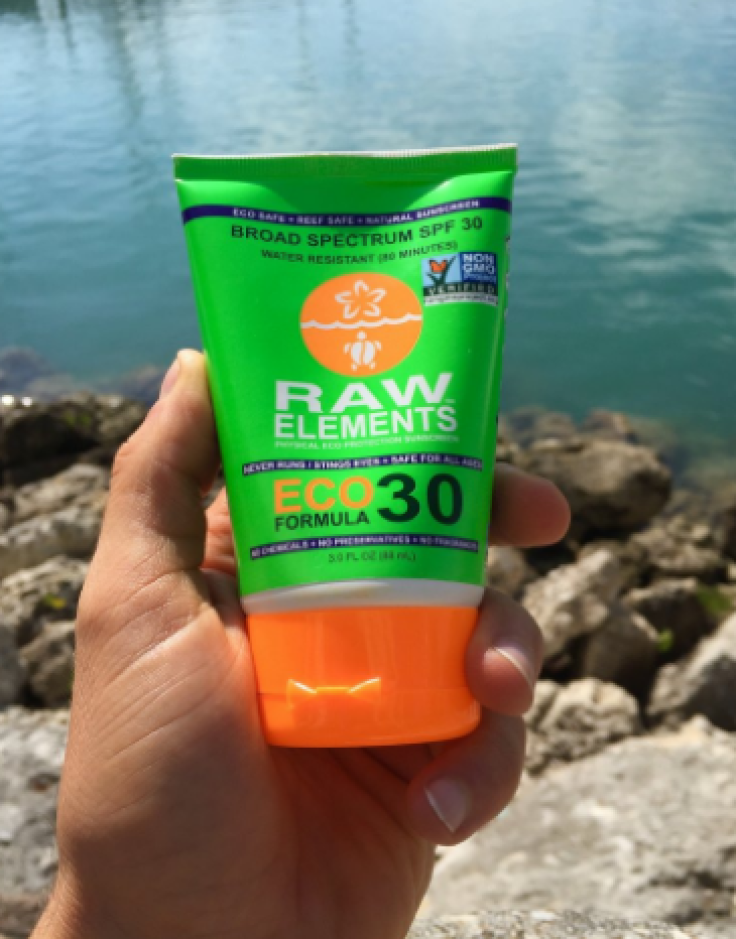 Raw Elements , Eco Formula 30+ Lotion Tube, $18.99
FOR FREE to continue reading
✔️ Unlock the full content of International Business Times UK for free
offer available for a limited time only
✔️ Easily manage your Newsletters subscriptions and save your favourite articles
✔️ No payment method required
Already have an account?
Log in
© Copyright IBTimes 2023. All rights reserved.