YouTube Adds Virtual Reality Video Analytics, Lets Creators See What Viewers Watch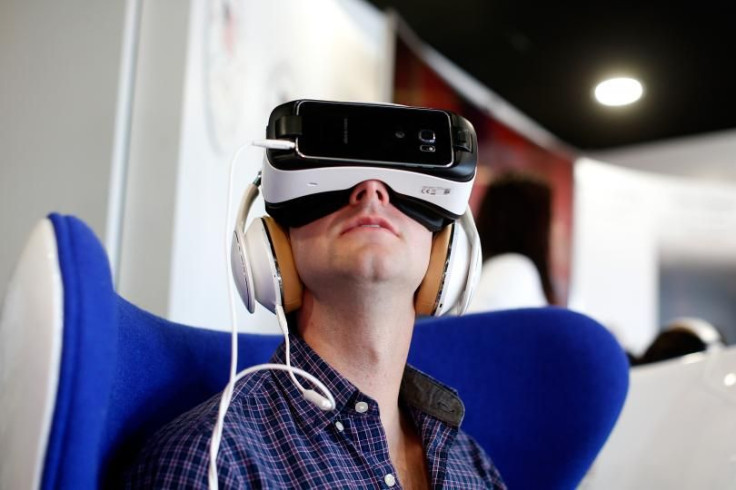 Virtual reality is a new area for content creators, but there generally haven't been many ways for them to get in-depth information about viewers — until now. YouTube has introduced a feature that'll add to viewer analytics for video makers.
YouTube will now add VR heat maps that will let video creators see what viewers are focusing on while they're playing a VR video. The feature, which is available for VR videos with more than 1,000 views, overlays a grid and heat map on videos that will show what viewers are looking at and how long they're paying attention to specific regions.
Read: Virtual Reality Headset Sales On The Rise
As part of YouTube's analysis, it found several tips that'll help users make better videos:
While virtual reality gives viewers a full 360-degree view, it takes a lot to make users look around. YouTube found that viewers spent 75 percent of their time focusing on the front 90-degree portion of a video. Given that most users are used to traditional videos like YouTube movies or TV shows — where you're looking in one direction the whole time – it makes sense that they'll default to these habits with VR videos.

However, this doesn't mean viewers will only look forward in a video. In the most popular VR videos, YouTube found viewers regularly explored the full video scene and 20 percent of views were on areas behind them. YouTube suggests using animations or markers to catch viewers' eyes and draw them to other regions of the video. VR videos of outdoor and live sports experiences — instead of traditional narrative clips — can benefit from this approach.

Technical limits can also affect viewer behavior, as the platform users are watching VR videos on can affect how they watch videos. As YouTube notes, viewers on add-ons like a Google Cardboard need a few seconds to get started in a video while devices like a Gear VR or Google Daydream don't have this limitation. Google recommends giving videos a buffer of a few seconds before starting the VR scene.
YouTube also announced it will launch the VR Creators Lab at its YouTube Space LA in Los Angeles. In the seminar, creators can learn how to shoot and create content that's natively in VR. Interested users can apply to the seminar through YouTube Space LA's site.
Read: Samsung Gear VR Gets Chromecast Broadcast Support
For creators, the additional analytics are a useful benefit to figure out what works and what doesn't in their videos. With the full range of interactivity that VR offers, creators could use a metric for success in their videos besides straight views.
The update also comes as VR headsets increasingly try to integrate newer features into their hardware. Upcoming headsets from Google and Microsoft have emphasized standalone spatial detection without needing HTC Vive-like external sensors. With this technology, you'll be able to move around in a VR space and explore it.
© Copyright IBTimes 2023. All rights reserved.