Zac Efron Wants 'High School Musical' Reboot: 'My Heart Is Still There'
Zac Efron revealed that he would love to be a part of "High School Musical" reboot, noting that his "heart is still there."
During an interview with ENews, the 34-year-old actor was asked whether he would like to return for the franchise's reboot. "Of course," the actor said in response, New York Post reported.
"I mean to have an opportunity in any form to go back and work with that team would be so amazing," Efron said, adding, "My heart is still there. That would be incredible. I hope it happens."
"High School Musical" TV movie series was first released in 2006 and the sequel of the movie, "High School Musical 2," was dropped in 2007. The third installment of the franchise, "High School Musical 3: Senior Year," was released in 2008.
During the interview, the actor was also asked about being a father in real life, considering that he played a father in his upcoming movie, "Firestarter," and often posts photos of his little sister, Olivia.
The actor replied, "Yeah, maybe at some point down the road. We'll see. Of course, I'd love to be a dad one day but I don't know what if the movie made me want to do it any sooner."
Considering Efron's upcoming projects, he will be next featured in "Firestarter," which is helmed by director Keith Thomas. The flick is based on Stephen King's novel based on the same name.
He will also feature in an Apple TV+ movie, "The Greatest Beer Run Ever," which will also star Russell Crowe, Kyle Allen, Will Ropp, Viggo Mortensen, Archie Renaux, Bill Murray and Ruby Ashbourne Serkis.
The first look of the movie was dropped in March and in the still, the actor is seen with a mustache, wearing dirty clothes. "The Greatest Beer Run Ever" is an adaptation of authors Chick Donohue and J. T. Molloy's book with the same title. The flick is helmed by director Peter Farrelly.
Efron will also appear in a comedy-drama, "Three Men and a Baby," which is helmed by director Maurice Marable. The movie is under pre-production. He will also star in a TV series, "Killing Zac Efron."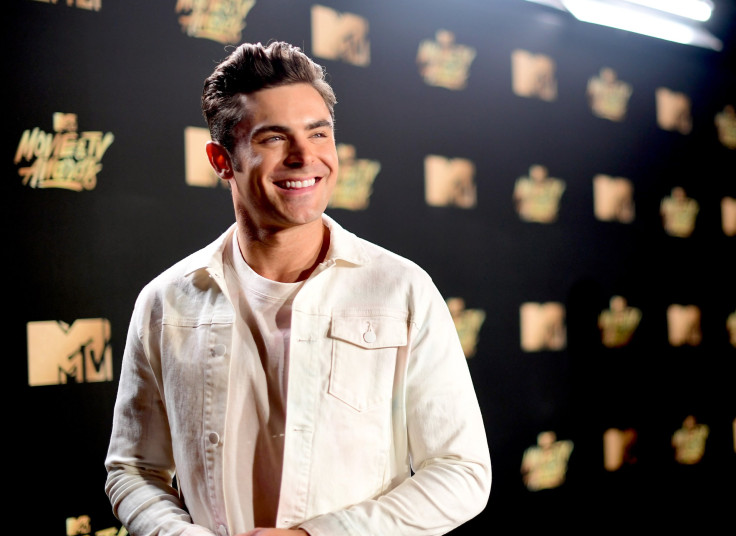 © Copyright IBTimes 2023. All rights reserved.