Zac Posen Makes Naomi Campbell, Coco Rocha Runway Debutantes For Spring 2013 New York Fashion Week [PHOTOS]
The balcony of Avery Fisher Hall overlooking the fountain at Lincoln Center plaza in Manhattan: There was no better setting for designer Zac Posen to put on his show at New York Fashion Week for his Spring 2013 collection inspired by classic American elegance Sunday evening. Inspired by swan-like socialites of both the past and present, Posen crafted a jaw-dropping line of cocktail dresses and evening gowns that captivated the audience into a dream-like state.
Posen explained to IBTimes backstage after the show it was classic photographs of beauties taken by Cecil Beaton, American debutante Brenda Frazier and the glamorous world that was Truman Capote that helped him pave the way for his collection. With an updated twist for the modern woman, Posen drew inspiration from dressed-up female elegance today.
"I love the great elegant women that inhabit our Earth," Posen said. "It's kind of creating great social dressing and keeping the American craft alive and taking it forward."
The show got off to a very late start on Sunday evening, and not just the usual thirty minutes late. The crowd at the intimate gathering spot was anticipating the unveiling of Posen's collection -- especially the designer's proud mother, whom I had the pleasure of sitting with -- and were jilted when the first model down the runway was none other than Naomi Campbell wearing a hibiscus silk and chiffon day dress.
With a light breeze to the romantic jazz ballad "Sunday Kind of Love," more supermodels like Karolina Kurkova, Angela Lindvall, Lindsey Wixson, Hilary Rhoda, Isabeli Fontana and Crystal Renn walked down the pillar-lined runway wearing mostly day and cocktail dresses. Comprised of organza, duchess silk faille, tulle and taffeta, some looks were paired with lapeled, lady-like blazers in a palette ranging from cream and butter to berry and green. Signature Posen details like fish tail hems, chiffon pintucks, ruffled tiers and a nipped waist mermaid silhouette in both floor and knee-length hems added romance to what already felt like a dream. Just when you thought you'd snap out of it, the show closed with supermodel Coco Rocha in a white organza tiered ball gown which nearly appeared to glow with the frenzy of photos being snapped.
It wouldn't be far-fetched to have felt whisked away to another era at the Zac Posen show, but the designer brought us back down to Earth from our nostalgia state, sending the message that chic women today can certainly wear his glamorous creations. And after all, Posen does understand his market of women looking for feminine and wearable pieces. Posen said backstage that he isn't solely looking to court celebrities, despite having been worn by the likes of Glenn Close at the Oscars, but rather looks to dress the confident women of the world.
"It's more exciting are the real women who get to buy the clothing," Posen said. "At this stage in my career is as exciting as seeing somebody on the red carpet."
Despite having countless celebrities seated front row at his show like Kelly Osbourne, Alexa Chung, Lourdes Leon and Martha Stewart, Posen said he stays motivated season after season to dress beautiful women.
"My customer and women," Posen said of his source for drive. "My customer is confident, she's creative and she's comfortable in her sexuality."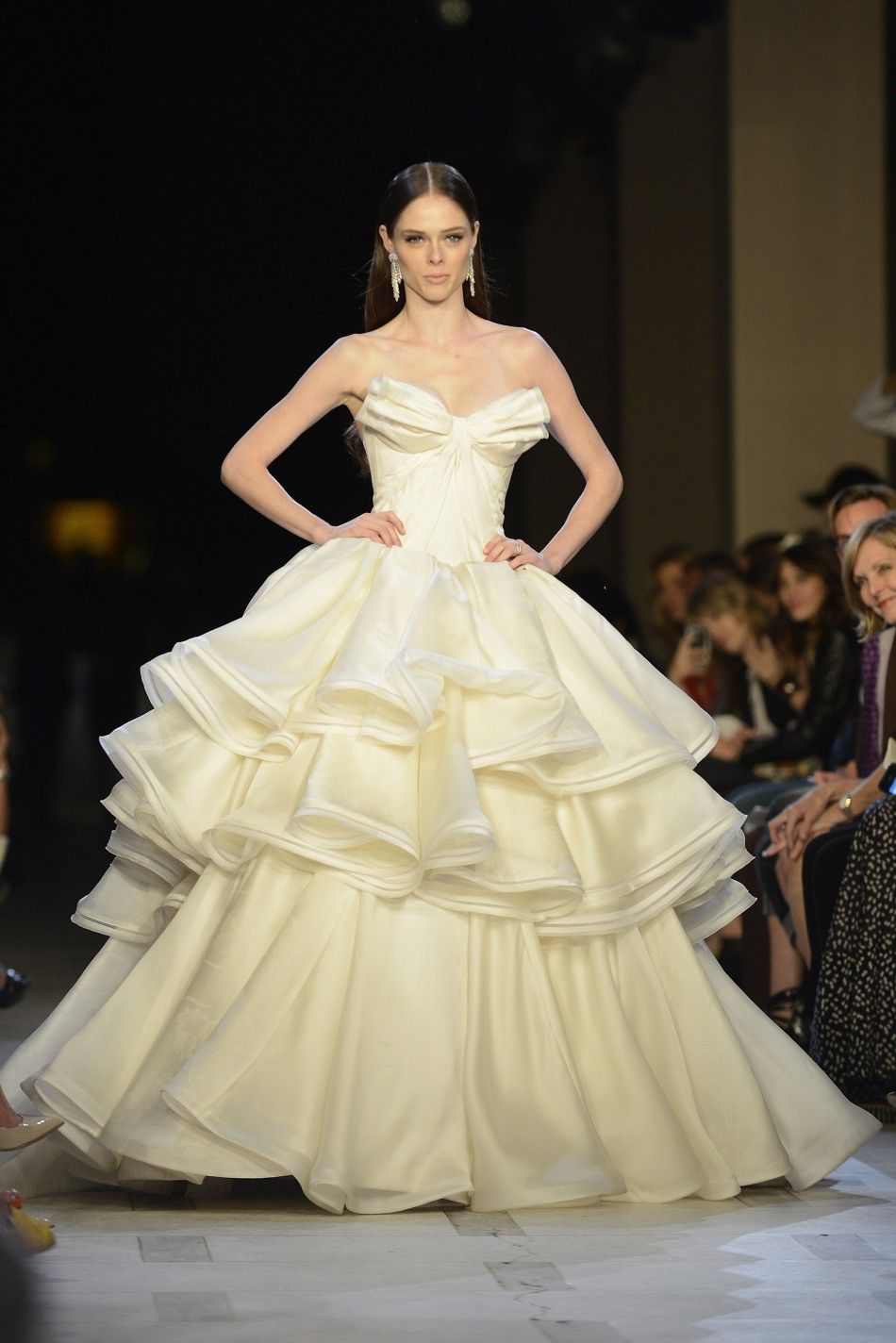 © Copyright IBTimes 2023. All rights reserved.