Zara Phillips vs. Kate Middleton, Which Wedding Had More Style? (Photos)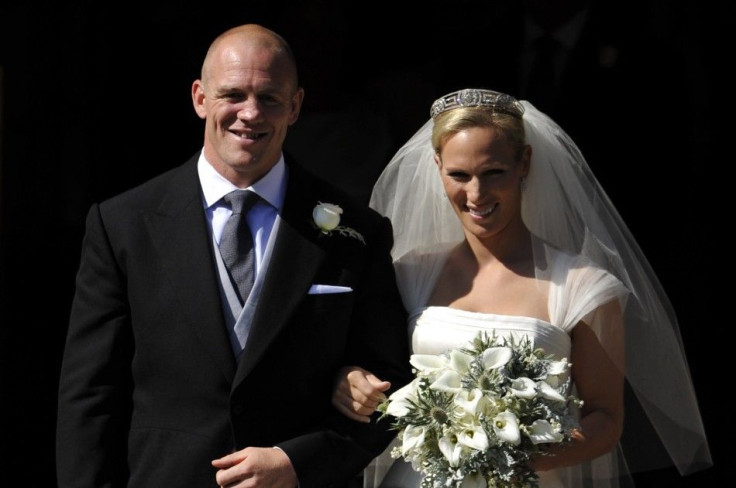 In contrast to Prince William and Kate Middleton's wedding, Zara Phillips' nuptials were a low key private affair. The ceremony was privately held one with invitations sent to the couple's closest friends and relatives.
Zara Phillips, the eldest granddaughter of Queen Elizabeth II and cousin to Prince William, was wed to Mike Tindall on Saturday in Canongate Kirk in Edinburgh. Phillips and England's rugby team captain Tindall have been together for seven years and their wedding would be the second royal ceremony to happen this year.
Phillips wore an ivory satin gown accompanied by a silk veil designed by Stewart Parvin.
Dolly Maude, the bride's maid of honor, adorned a dove grey dress, which was also designed by Stewart Parvin, and came arranged with dramatic Dior bows.
Cousin Prince William attended with his wife Kate Middleton for the ceremony. Kate Middleton wore pale gold lace dress, the same ensemble seen in 2006 and 2007. Her outfit was accompanied by nude pumps, diamond earrings, and an ivory floral hat.
Other guests such as Princess Beatrice adorned a silk turquoise jacket and dress designed by Angela Kelly along with a double silk crepe hat. The hat may not have been as unusual as the one she wore at Prince William and Kate's wedding.
Prince Charles and wife Camilla was also present as The Duchess of Cornwell had on a light-colored dress with an elaborate floral arrangement upon her hat.
The wedding of Phillip and Tindall lasted 45 minutes followed by photos then a reception held at the royal grounds of Hollyrood Palace.
Click "START" to check out photos of how this year's two royal weddings fared against one another starting from the bride's dress, groom, bridesmaid, honeymoon, and more.
Must Read: Kate Middleton Tops Vanity Fair's Int'l Best Dressed List (PHOTOS)
Must Read: Kate Middleton to Produce an Heir to the Throne Soon? (PHOTOS)
Must Read: Zara Phillips Versus Kate Middleton: Who is More Beautiful and has Keener Fashion Sense? (PHOTOS)
[Also Read] Bridesmaid, Kate Middleton Dazzles at Zara Phillips Royal Wedding [Photos]
Zara Phillips Versus Kate Middleton: Who Looked More Beautiful on Wedding Day? (PHOTOS)
Muslims Celebrate Ramadan on Monday Amidst Arab Unrest [Photos]
© Copyright IBTimes 2023. All rights reserved.