Zayn Malik Talks Struggle With Anxiety, How He Deals With Condition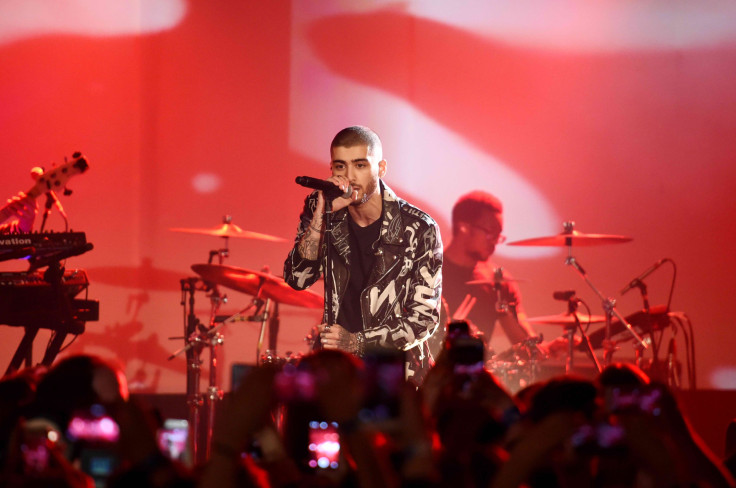 Zayn Malik has once again opened up about his anxiety and shared some tips on how to deal with it.
Malik has been open about his struggle with anxiety. In a recent interview with Us Weekly, the former One Direction singer admitted that he has found a way to deal with his condition.
"Just being straight up. Just being honest about everything, explaining what it is that makes you feel uncomfortable, what it is that you're cool with," Malik told the publication. "And making sure that all of that is in order and everyone's got a clear understanding of what that is."
Malik also added that opening up about it and accepting that he has anxiety issues have helped him cope with the condition. According to him, people now have a better grasp of his condition and understand where he is coming from.
"I'm definitely glad I got that off my chest, as anybody is when you feel like you're keeping something from someone you have to speak about it and clear up the air," Malik added.
In related news, one thing that has likely been making Malik happy these days and helping him combat stress is his supermodel girlfriend, Gigi Hadid. According to him, their typical date night involves cooking and eating together at home. He revealed in an interview that both of them love to cook for each other and that Hadid's favorite is his chicken and sweet corn pie.
In his interview with The Sunday Times Style magazine, Malik shared his and Hadid's endearment for each other. "I call her Gee, she calls me Zee," Malik said. "There's some other nicknames too, but I'll keep those private."
Malik and Hadid started dating in 2015 following his split from ex-fiancée Perrie Edwards of Fifth Harmony. He did not have an amicable breakup with Edwards, with the latter even claiming that he dumped her over text.
"It was horrible, the worst time in my life," Edwards said (via Cosmopolitan). "A four-year relationship, two-year engagement ended by a simple text message. Just like that. Even though things in my career were going really well, it was incredibly difficult for me."
When Fifth Harmony had a concert in New Zealand in August, some fans thought that Edwards threw shade at Malik and Hadid when she sang the song "Shout Out to My Ex." She allegedly changed the lyrics from "I hope she getting' better sex / Hope she ain't fakin' it like I did, babe" to "Hope she ain't fakin' it like Hadid."
© Copyright IBTimes 2023. All rights reserved.