Zelda Williams' Twitter Harassment Prompts Company Response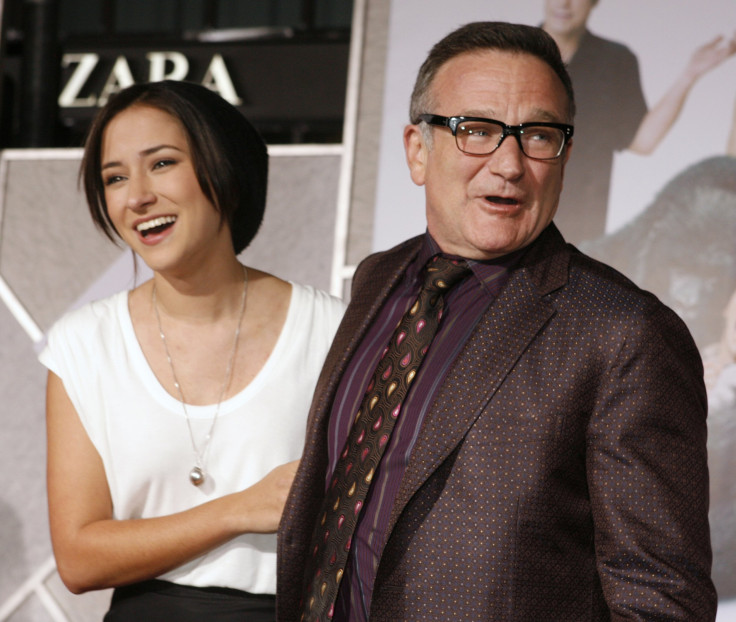 Zelda Williams' announcement Wednesday that cyberbullies had left her no choice but to stay away from Twitter prompted a response from the social media company which promised to review its policies.
Williams posted a moving statement about the death of her father, the beloved actor Robin Williams, who was found dead Monday. Zelda, 25, said she received an overwhelming amount of support online, but spent much of the day Tuesday fending off attacks that included everything from complaints about her failing to share enough personal pictures to anonymous users sending her links to dead bodies. The most egregious examples were banned, yet critics have long maintained that Twitter, in particular, should do more to police vicious trolling.
"We will not tolerate abuse of this nature on Twitter," Del Harvey, Twitter's vice president of trust and safety, said in a statement Wednesday. "We have suspended a number of accounts related to this issue for violating our rules and we are in the process of evaluating how we can further improve our policies to better handle tragic situations like this one. This includes expanding our policies regarding self-harm and private information, and improving support for family members of deceased users."
Prominent bloggers and social media users chimed in, saying they've endured years of harassment that goes far past any petty name-calling. Imani Gandy, a senior legal analyst who works at the reproductive health site RH Reality Check, explained in a blog post first highlighted by the Washington Post that she's seen men threaten to rape women, only to have Twitter refer the targeted user to the "Report Abuse" button.
"I've blocked at least a thousand of his accounts over the past two years," Gandy wrote, explaining that one man has made it a hobby to attack her race, gender and say that her brain tumor isn't real. "I've reported him using Twitter's 'Report Abuse' form. I briefly considered calling the police, but, really, what would be the point? I've seen how police treat stalking victims and victims of online harassment far more severe than mine."
© Copyright IBTimes 2023. All rights reserved.