Zelda Williams Quits Twitter, Instagram After ISIS, Trolls Celebrate Robin's Tragic Death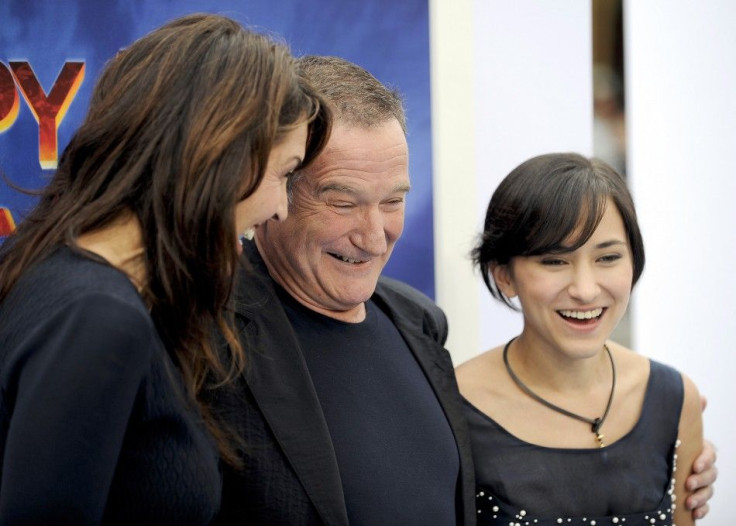 Zelda Williams, daughter of the beloved actor Robin Williams, said she's quitting social media after an army of trolls, including everyday attention-seekers to members of the Islamic State group, made insensitive remarks in the hours after her father's death.
Social media users who logged onto Facebook, Twitter and Instagram Monday found an outpouring of emotion from fans and other celebrities over Williams' death from an apparent suicide. But the comedian's 25-year-old daughter said that she also received several insensitive images and comments about her father's lifelong struggle with depression and alcoholism from cyberbullies. Even ISIS militants fighting in Iraq and Syria reportedly greeted the comedians death Monday with a bizarre outburst of Twitter messages, declaring their love for his 1995 film "Jumanji" while debating the merits of the rest of his body of work or taking exception to his remarks about Islam.
"I will be leaving this account for a while while I heal and decide if I'll be deleting it or not," Zelda Williams said Wednesday on her Instagram page. "In this difficult time, please try to be respectful of the accounts of myself, my family and my friends. Mining our accounts for photos of dad, or judging me on the number of them is cruel and unnecessary."
She was criticized for failing to post enough photos of herself with her father, while other users simply dismissed Robin Williams' 40-year career, which included nearly 75 movies. They also used his daughter's social media platform to attack her father's acting ability and his very open struggle with substance abuse.
His daughter, who is also an actress, spent much of Tuesday on Twitter asking its administrators to ban users who were reportedly sending her links to gruesome images of deceased bodies refrigerated in morgues.
"Please report @PimpStory @MrGoosebuster. I'm shaking. I can't. Please. Twitter requires a link and I won't open it. Don't either. Please," she wrote, though the tweet has since been deleted. Both accounts were suspended within 24 hours of her tweet.
One bizarre conversation had members of ISIS deeming it a "shame" that Williams passed away, as they "loved" the movie "Jumanji." Most though took exception with a joke Williams told about the entire concept of jihad during a 2002 stand-up performance.
Using the Twitter handle @Mujahid4life, one militant called Williams a "kafir," an infidel, a non-believer.
© Copyright IBTimes 2023. All rights reserved.
FOLLOW MORE IBT NEWS ON THE BELOW CHANNELS