Zendaya Denies Rumor She's Pregnant With Tom Holland's Baby After Viral TikTok Clip
KEY POINTS
A video featuring a fake ultrasound edited to look like it was posted by Zendaya went viral on TikTok
The video fooled some fans, causing rumors that Zendaya is pregnant to trend on Twitter
Zendaya slammed the rumors, saying people were "making stuff up for no reason"
Zendaya is setting the record straight after rumors surfaced online that she is pregnant with her boyfriend Tom Holland's baby.
The "Euphoria" star took to social media to clear the air Wednesday after some of her fans were fooled by a recent TikTok prank and "Zendaya is pregnant" began trending on Twitter.
"See now, this is why I stay off Twitter," the 25-year-old actress wrote via Instagram Stories. "Just making stuff up for no reason … weekly."
"Anyway, back to filming," she added in a separate post.
The pregnancy rumor stemmed from a now-deleted, fan-created TikTok that went viral. It showed a fake ultrasound edited to look like it was posted on Instagram by Zendaya. "I love you. Halfway there," read the caption of the fake Instagram post, which tagged Holland.
The clip then cuts to a video of Kris Jenner dancing to "Lady Marmalade," a pranking trend known as getting "Krissed," in which viewers are lured into believing a fake story, Page Six reported.
However, not everyone got the joke as some fans took to Twitter asking if Zendaya and Holland were expecting their first child.
"Can someone tell me if Zendaya is pregnant or not?" one tweeted. "Zendaya is pregnant and I'm not the father?" another fan added with multiple broken heart emojis.
"Streets are saying Zendaya is pregnant?? Oh my god, I'm so happy," a third user wrote. "I can't wait for the baby. I know they're gonna be great parents," another commented.
The "Dune" actress and Holland, 26, met in 2016 while filming "Spider-Man: Homecoming." After denying rumors that their friendship was anything more for years, the pair were spotted kissing in July 2021.
Earlier this month, Zendaya wished her boyfriend a happy birthday via Instagram.
"Happiest of birthdays to the one who makes me the happiest," she captioned a selfie of them smiling and cuddling.
Zendaya is currently filming the romantic drama "Challengers," alongside Mike Faist and Josh O'Connor. The movie is directed by acclaimed filmmaker Luca Guadagnino, who also helmed "Call Me By Your Name" and "We Are Who We Are."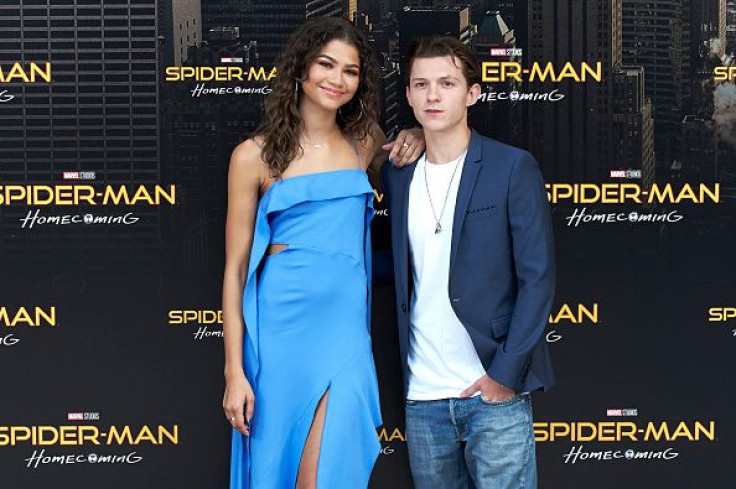 © Copyright IBTimes 2023. All rights reserved.