Zendaya Reveals The Real Reason She Chose Acting Over Music
Zendaya may be an immensely talented singer and dancer, but she will never go back to pursuing a career in music. Instead, she is sticking to acting, something she's also very good at.
While in conversation with "Spider-Man" star Andrew Garfield during an interview with Variety, Zendaya revealed the main reason she chose acting over music. The celebrities were talking about fame and dealing with people's projections when the "Dune" actress shared her thoughts on pop stardom.
"I was talking to Sam [Levinson] about this earlier. I was like I don't know if I could ever be a pop star. It's because as an actor, there's a level of anonymity that I get to have, which I really like," she said.
"And I get to sort my stuff, whatever that is, through a character and nobody needs to know about it. Whereas in other forms and other mediums, it's all you all the time. I like the idea that somebody else, meaning Rue [from Euphoria], gets to take on that stuff and I can," Zendaya continued.
"Boundaries," Garfield interjected.
"Yeah, boundaries. Learning what's for me," the former Disney Channel star explained.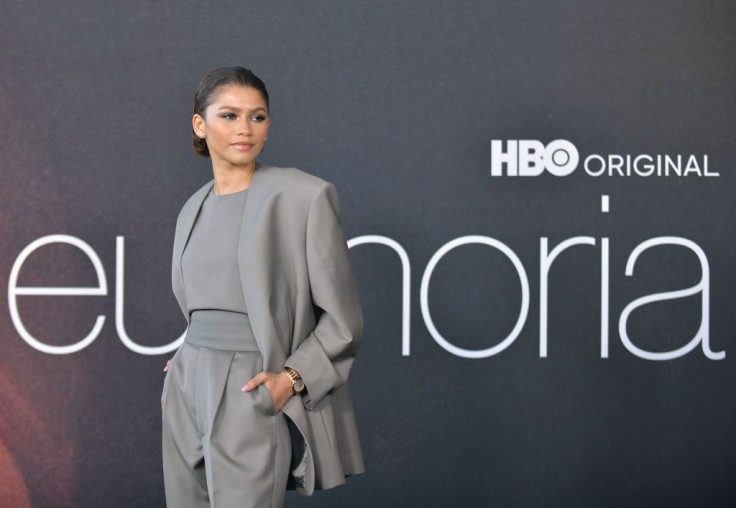 This is not the first time the actress has spoken about valuing "anonymity." While speaking to Issa Rae during a 2019 interview, Zendaya also revealed that she stepped away from the world of music because of "bad contracts."
"Acting allows for a character for people to fall in love with, but also for my own anonymity and a life of my own — which music doesn't really afford. So that's another thing that kind of scared me about music is not being able to have as much of a life," she said at the time.
When asked about her decision to leave the music world behind, Zendaya confessed, "I stepped away from music on purpose because of bad contracts, to be honest with you. The music industry is very different — it's very different from a movie and the theatrical world."
© Copyright IBTimes 2023. All rights reserved.