Zoe Kravitz Gets Serious With Channing Tatum Romance As She Bonds With Actor's Daughter
KEY POINTS
Zoe Kravitz was spotted bonding with Channing Tatum's daughter, Everly, in Los Angeles
The actress is reportedly getting serious with her romance with the "Magic Mike XXL" actor
Tatum is a "very loving dad" to his daughter with ex-wife Jenna Dewan
Zoe Kravitz is making an effort to get to know her boyfriend Channing Tatum's daughter with ex-wife Jenna Dewan.
A source exclusively revealed to People this week that the "Big Little Lies" star, 32, has been spending time with the "Magic Mike XXL" actor's 8-year-old daughter, Everly.
"[It] only seems natural that she is getting to know Everly," the source said before adding that Tatum, 41, has been "a very loving dad" to the latter.
While Kravitz is showing that she's eager to strengthen their relationship as a couple by being there for his daughter, Tatum is also acting "very serious" with his romance with the actress, added the source.
Over the weekend, Kravitz was spotted bonding with Everly at a hip flea market in Los Angeles. In the photos shared by Daily Mail, the actress wrapped her arm around Everly as they walked side-by-side during their sunny outing.
Kravitz arrived at the open market donning a white tank top, red corduroy pants and matching leather shoes. However, she decided to switch it up after visiting one of the stores as she was seen sporting a summery white midi dress later that day.
Everly wore a yellow patterned mini dress, pink leggings and a pair of colorful trainers. She was seen wearing a pink face mask in most of the snaps.
Tatum was also part of the outing. The Hollywood actor donned a white vintage Maxell t-shirt, khaki pants and white slip-on shoes. A couple of snaps showed the father and daughter getting playful as Tatum held Everly's hand while the latter jumped up and down.
Last month, a source said that Tatum and Kravitz have gotten comfortable with sharing a romantic relationship that's known to the public.
"They are more relaxed lately. They don't seem to care about hiding their relationship anymore," the source told People, adding that the two are "very happy."
Tatum and Kravitz were previously spotted having lunch together in New York City on Oct. 23. The pair rocked fall outfits at the time and their big smiles were captured on camera as they were not wearing masks during the outing.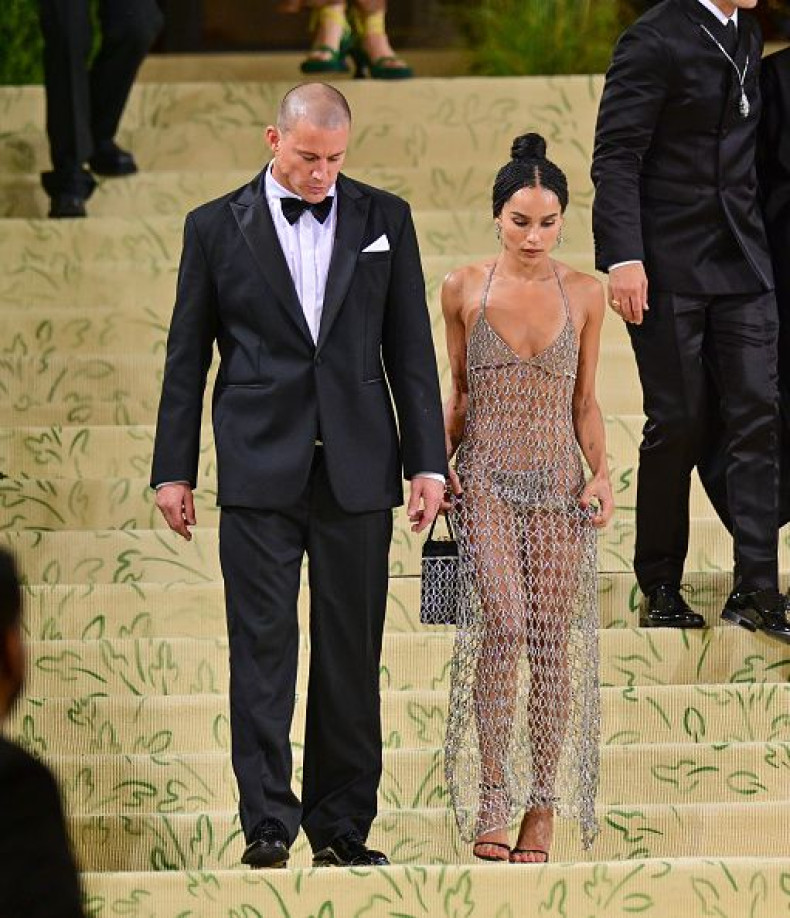 © Copyright IBTimes 2022. All rights reserved.