1 Dead, 6 Others Injured After Semi-Truck Slams Into School Bus On Highway
KEY POINTS
The bus was slowing down on the highway when it was struck from behind
The impact caused the bus to strike a van and cause a three-car pile-up
The school said the bus with 19 occupants was on a school field trip
A school bus carrying 19 people was involved in a crash that killed one student and injured at least six others in Arizona.
The bus was on its way to Window Rock for a school field trip when a semi-truck rear-ended it on the eastbound lanes of I-40 near Sanders around 9 a.m. Sunday.
The Arizona Department of Public Safety said another rollover crash had taken place on the highway earlier that morning, NBC News reported. Traffic on the highway was slowed down at the time due to the previous crash.
As the Holbrook Indian School bus was slowing down, the semi-truck rammed into it from behind. The impact caused the bus to hit another van and cause a three-car pileup on the remote stretch of the highway.
The age and identity of the deceased victim was not immediately released, according to AZFamily.
The Holbrook Indian School said a total of six people were injured in the crash.
"This is a very sad day for the Holbrook Indian School community; one of our students died, and six others were injured in a school bus accident this morning," Ulysses Campos, Vice Principal for Student Life, wrote in a statement on Facebook. "According to the Arizona Department of Public Safety, our school bus slowed down in traffic near another crash when the bus was struck from behind by a semi-truck."
"Our bus was pushed into the vehicle in front of it. The bus was transporting a group of staff and students on a field trip to Window Rock, Arizona," the statement continued.
Although the identities of those involved in the crash were not revealed, a family told ABC15 that the deceased student in the crash was 17-year-old Kiarra Alma Gordon.
Kiarra's aunt, Falonna Ashley, said the deceased teenager and her younger brother were both on a school field trip when the fatal crash took place.
"Our concerns now are for our parents and families as we uphold and grieve with them," Campos wrote in the statement. "We ask that you would be patient and respectful as we work through this as a school community, and we solicit your prayers on behalf of everyone impacted by this tragedy."
Officials are still investigating the circumstances that led to the crash.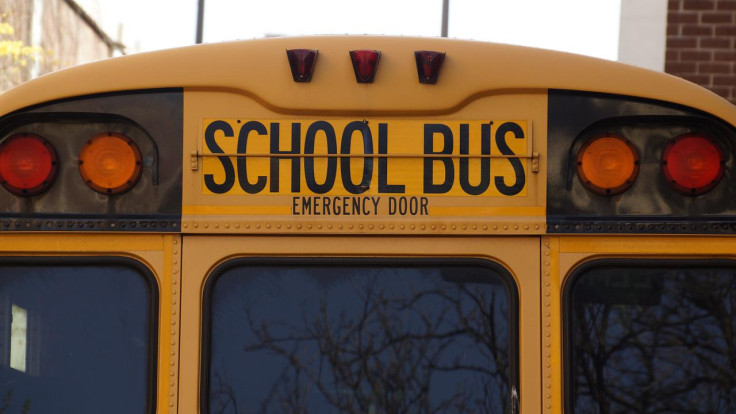 © Copyright IBTimes 2023. All rights reserved.