1-Year-Old Rescued After Being Abandoned By Carjacker On Busy Road In New Orleans
New Orleans, Louisiana, -- A 1-year-old boy was miraculously rescued after a carjacker who drove away with his mother's stolen SUV dumped him on a high-traffic road in New Orleans, police said.
The unidentified infant survived the ordeal without any harm after a motorist identified as Brian Stewart noticed the child sitting near Almonaster Boulevard on June 29. Stewart, who initially mistook the child for a baby doll, realized that it was an infant when his vehicle got closer.
"I was just riding. Heading to the landfill. I saw an object on the side of the road. As I got closer I thought maybe it was a baby doll or something. As I got closer I realized that was a real person there," Stewart said, as reported by ABC News.
When Stewart pulled his vehicle and walked toward the child, the infant started crawling toward him. He then called 911. While talking to the emergency officers, he saw an officer taking the exit and flagged him down for help.
The rescued child was reunited with his parents. "For the family. I'm glad they got their baby back unharmed and that he's safe and sound tonight. Because he was really brave," Stewart said.
The police later arrested the carjacker, identified as 21-year-old Johnathon Perkins, on charges of auto theft, aggravated kidnapping of a child, and illegal possession of the stolen property.
Perkins got into the car when the infant's mother momentarily left her SUV running while she went to get a change from the cashier at a gas station. Investigators believe that Perkins drove off the vehicle without realizing the child was inside and later left him on the road before abandoning the vehicle.
"It's an event that could have turned out really bad for the one-year-old being left on the interstate. The baby could have crawled into a lane of traffic and could have been easily killed," Sheriff Pohlmann said, as reported by NY Post.
Meanwhile, the hero rescuer, Stewart, believes that what he did was just what anyone would do when a child is in danger. "I would expect anybody to do the same thing. I just stopped and I wasn't about to leave him there. So I just did what I thought anybody else would do," he added.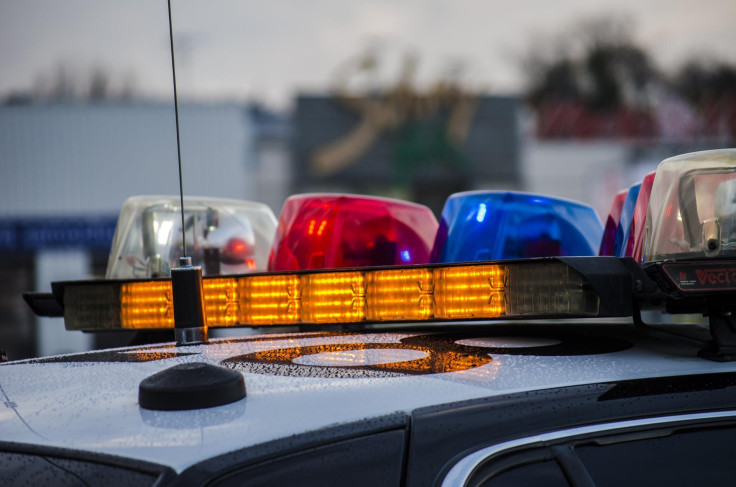 © Copyright IBTimes 2023. All rights reserved.
FOLLOW MORE IBT NEWS ON THE BELOW CHANNELS