Bodycam Footage Shows Officers Rescue Woman Who Fainted And Fell On Subway Tracks [Watch]
Brooklyn, New York, -- Two police officers from New York City Police Department (NYPD) were hailed heroes for saving the life of a woman who fainted and fell on subway tracks, reports said.
The officers from the 68th Precinct, whose identities have not been revealed, were on their daily transit inspection at the Bay-Ridge-95th Street station Monday morning when they noticed the 25-year-old unidentified woman collapse on the platform.
The woman then fell onto the tracks after suffering a medical episode, NYPD said sharing the video of the rescue Tuesday on Twitter, ABC News reported.
The dramatic bodycam footage of the officers jumping into action and pulling the woman to safety has gone viral on social media.
The video begins by showing the woman walking in front of the two officers while she appears to falter and collapses on the track. As soon as the woman falls unconscious, one of the officers jumps and lifts her from the tracks while the second officer pulls her to the platform.
The rescue happened moments before a subway pulled into the station, police said.
Both the officers were uninjured in the episode. The woman suffered a head injury in the fall and was taken to New York University Langone Hospital, where she is in stable condition, reports said.
After the video was shared online, many viewers appreciated the officers for their timely action in saving the woman's life.
Some viewers also opined that deploying the officers in pairs could be useful in handling such emergencies. "Police officers need to be in pairs for their safety and the safety of the public. This is a prime example. It's not the 1980s… Hire more Police Officers!!!" a viewer wrote on Facebook.
"Great job Officers. This is why above ground or below ground all NYPD officers need to be in pairs. Years ago single patrol did not work. You can't go back to single Patrol, it's not safe In this day and age In New York for the civilians or the Officers," another user commented.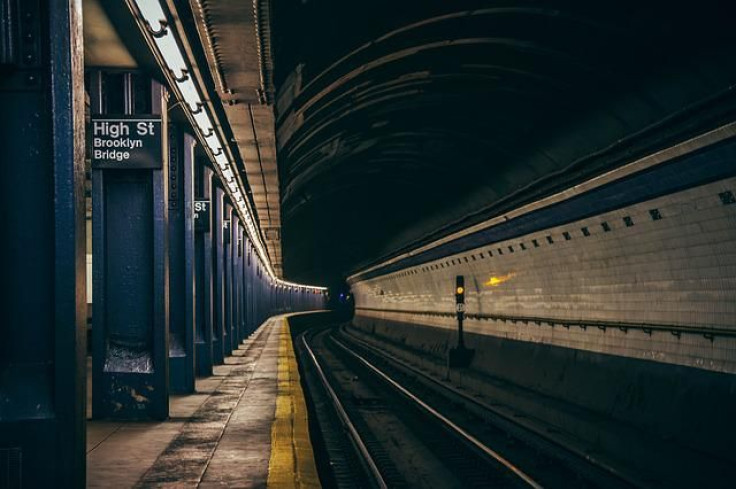 © Copyright IBTimes 2023. All rights reserved.