10 Best Restaurants In The World: Only One Is Found In US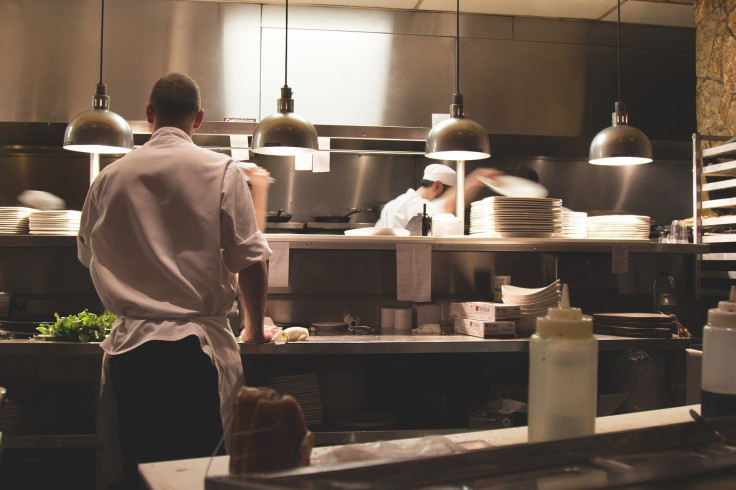 KEY POINTS
Spain and Peru dominate the top ten of "The World's 50 Best Restaurants" 2023
Peru's Central restaurant climbed to the top spot after first appearing on the list in 2013
A dining spot in Manhattan's Koreatown is the lone U.S. restaurant on this year's list
The so-called Oscars of Gastronomy released Tuesday this year's 50 best restaurants worldwide.
"The World's 50 Best Restaurants" by publishing group William Reed Business Media is one of the most highly anticipated events of the culinary world, according to Statista.
An infographic by Statista showed the world's top ten best restaurants came mostly from the Americas and Europe.
The three best restaurants hailed from Spain, while two came from Peru. Only one restaurant from the U.S. made it to the most sought-after list.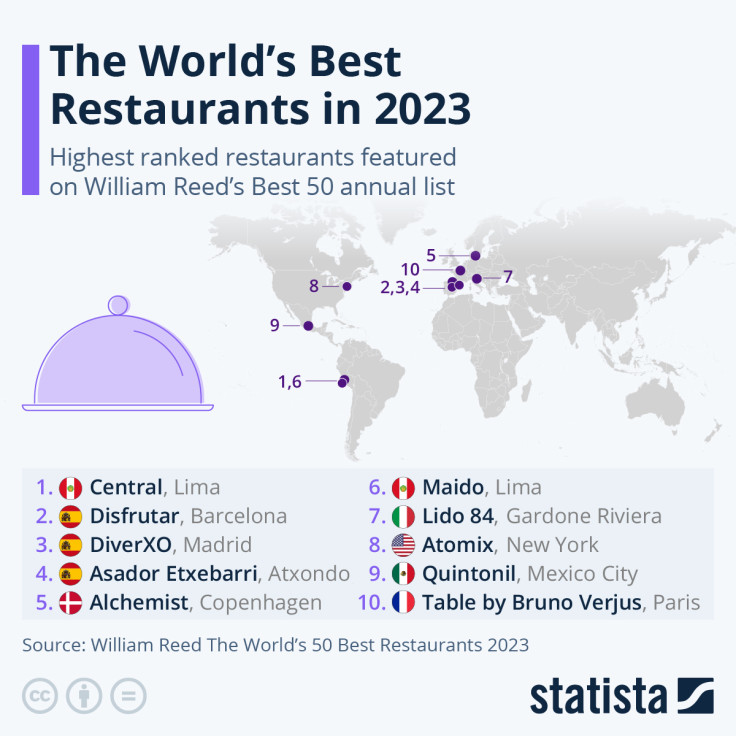 Central, a fine dining establishment in Lima, Peru, offering Peruvian ingredients and cook techniques, was declared this year's best restaurant in the world and South America.
According to The World's 50 Best's website, Central offers a menu categorized by altitude "from 15 meters under the Pacific Ocean to 4,200 meters up in the Andes."
Virgilio Martínez and Pia León, the leading forces behind the world's top-notch restaurant, have become "global ambassadors of Peruvian flavors" after expanding their operations in other parts of the world, including Russia, Japan and Mexico.
Central first appeared on the list ten years ago at number 50.
The other Peruvian restaurant included in the list is Maido, the world's sixth best, which offers cuisine combining Japanese techniques and Peruvian ingredients.
Maido is owned by Chef Mitsuharu "Micha" Tsumura, a native of Lima whose ancestors moved to Peru in the 19th century.
The World's 50 Best wrote that Maido has ten to 14 courses and offers an à la carte menu that features seasonal products and the catch of the day.
Tsumura serves his dishes on coral rock or edible stones made with Amazon black potatoes, chorizo and cream.
The lone U.S.-based restaurant on the list is Atomix, a 14-seat basement counter spot in Manhattan's Koreatown.
Owned by Chef Junghyun "JP" Park and his wife Ellia, Atomix rose 25 spots on the list and is now the world's eighth-best restaurant.
Atomix offers a "well-paced" 12-course Korean menu, and each dish is served in bespoke ceramics with explanatory cards that contain ingredients, their origins and the inspiration behind them.
The Korean restaurant serves sea urchins with steamed carrot cake, sea cucumber with shrimp and egg over rice and wagyu with cold noodles.
Atomix has also received other accolades, such as the Villa Massa Highest Climber Award 2023 and the Gin Mare Art of Hospitality Award.
Every year since 2002, 1,080 international restaurant industry experts pick the world's 50 best restaurants.
The experts are split with an even gender balance and into 27 separate regions worldwide.
CNN reported that this year's list was announced earlier this week in the City of Arts and Sciences in the southern Spanish city of Valencia.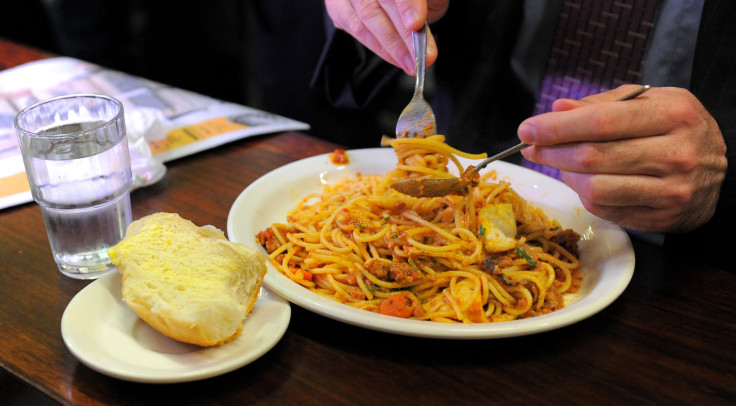 © Copyright IBTimes 2023. All rights reserved.