10 Children Tortured In California Home, Parents Charged
More than a month after a California mother was arrested for allegedly torturing and abusing her 10 children in Fairfield, the local police in a statement said the kids were living in "squalor and unsafe conditions."
On Friday, the biological father of some of the 10 children was also arrested and booked on nine counts of felony torture and six counts of felony child abuse.
The investigation began March 31 after the Fairfield Police Department returned a missing 12-year-old to the child's home in 2200 block of Fieldstone Court in Fairfield, about 46 miles northeast of San Francisco. The boy was asleep under a bush in the yard of a nearby home.
After returning him, the officials searched the boy's home due to concerns regarding safety and health of the child and his siblings. They found spoiled food, trash and feces strewn across the floors and clutter blocking the walkways. During the search, the officers also discovered nine more children, between the ages of 4 months to 11 years.
The mother, 30-year old Ina Rogers, was arrested and booked into Solano County Jail for child neglect the same evening. She was later released after posting $10,000 bail April 9.
Jonathan Allen, 29, was arrested Friday, the Washington Post reported. He is being held on $5.2 million bail.
The 10 children were placed in protective custody by Solano County Child Welfare Services.
The investigation revealed a long, continuous history of emotional and physical abuse faced by the children. Nine of the children were tortured as far back as 2014, with eight of them describing attacks that caused puncture wounds, burns and bruising, and involved repeatedly getting shot with a pellet gun. Some had visible scars, the authorities said, the Los Angeles Times reported.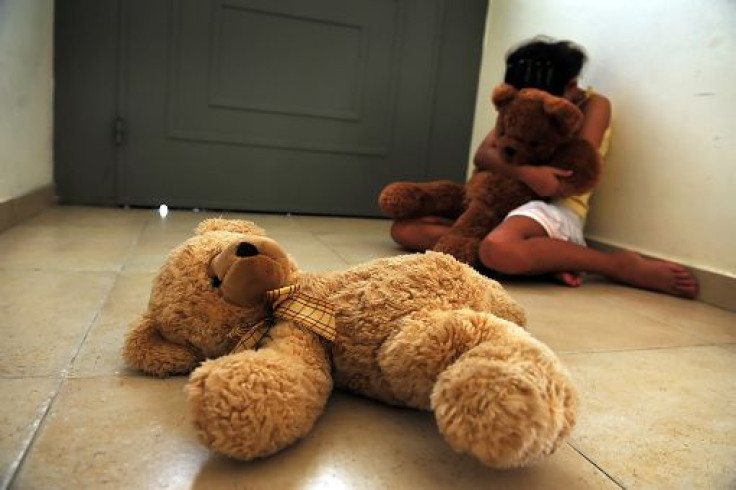 Sharon Henry, chief deputy district attorney for Solano County said "torture occurred in the house" and it was carried out "for sadistic purposes." She added she was "horrified" by the statements from the children.
"It literally breaks your heart, and you're outraged by how a parent or anyone could commit those acts," Henry said.
So far the authorities have discovered the children were home-schooled but it is still unclear what the couple did for a living.
On Monday, Rogers gave reporters a tour of her house, while denying her husband abused the children. She felt she was being judged for having so many children and having chosen to home-school them.
She went on to say she was surprised police had charged the most serious accusations against her husband, as he wasn't the disciplinarian of the family.
"There are no broken bones. There are no major scars, nothing. My kids get bumped and bruised and scratched because they're kids, but that's it," she told the reporters in front of her house.
She claimed the children slept on cots in one bedroom because they were close and the other rooms were used as a master bedroom, a playroom and a meditation room.
She described herself as an "amazing mother" and her husband, Allen, as an "amazing person."
© Copyright IBTimes 2023. All rights reserved.