10 Companies That Pay For College Tuition: Amazon, Target, Walmart And More
KEY POINTS
The student loan crisis in the United States has grown to more than $1.8 trillion
Target and Walmart announced in August that they will offer up to 100% tuition reimbursement for their employees
Amazon is the latest major company to offer a full tuition reimbursement to its roughly 750,000 hourly employees in the U.S.
The student loan crisis in the United States stems from the high cost of attending colleges and universities to obtain a degree. Costs include tuition, room, board, books and mandatory fees. Many students are forced to work to pay off their loans, and this has become increasingly difficult to do due to the pandemic. But there are some companies that offer to pay for college tuition to attract new workers.
There are companies that offer what is known as Tuition Reimbursement, which is where a firm offers to pay a set amount of percentage of a working student's tuition and other educational expenses. The common practice is that companies will require their employees to pay their costs first but will be reimbursed after completion of their course, semester, etc. This list by MyScholly shows 10 companies that pay for college tuition, and it includes giants such as Amazon, Target and Walmart.
#1 BP
Students who are working for BP are encouraged to undergo professional development and the firm's education assistance program offers up to 90% reimbursement on eligible expenses. The compensation includes educational and vocational courses that are related to the employee's job within the company. However, these courses have to be taken at an educational institution that the company has approved.
#2 Chipotle
Chipotle, most famous for its Mexican food, is also known to help its workers by paying 100% of their school tuition. The reimbursement only applies to select degrees, high school diplomas and college preparation courses.
#3 Deloitte
Working students who are pursuing graduate school degrees while employed at Deloitte can avail themselves of the company's Graduate School Assistance Program. The initiative reimburses staff's full tuition and gives them a stipend for technology. They can also avail discounts for graduate school entrance exam preparation classes, such as GMAT. Eligible employees are required to work with the company for at least two years after finishing graduate school.
#4 Disney
Full-time and part-time Disney employees are eligible to receive an upfront payment worth 100% of their tuition expenses. The compensation is available for students at Disney Aspire network schools, which include a variety of courses that help develop skills and pursue degrees at both undergraduate and graduate levels.
#5 Novartis
Pharmaceutical company Novartis is one of the largest worldwide, and it offers up to a 100% tuition reimbursement to workers who take courses related to jobs within the company.
#6 Papa John's
Papa John's, which is famous for its signature pizza products, has its own Dough & Degrees program. Employees at corporate-owned locations can avail a 100% tuition reimbursement for undergraduate and graduate online degree programs through Purdue University Global.
#7 Starbucks
Popular coffee company Starbucks also offers part-time and full-time employees a 100% tuition reimbursement if they want to get a first-time bachelor's degree. The affiliated school is Arizona State University and it must be through its online program. There are more than 100 undergraduate degree programs that working students can choose from.
#8 Amazon
Amazon is the latest to join the list of companies that offer to help their employees pay through college. On Thursday, officials announced the company would pay for 100% of their workers' college tuition. The staff that will benefit from this are the 750,000 hourly employees in the United States. The decision was made as officials are trying to attract more workers in a competitive job market, CNBC reported.
#9 Walmart
Walmart announced that starting from August 2021, the company will begin to offer to pay for 100% of their employees' tuition and books. Lorraine Stomski, the senior vice president of learning and leadership for the company, said the program was made to create a path of opportunity for staff to grow professionally.
#10 Target
Target, a retail company, also announced in August that it will start providing employee benefits to help pay for 100% of college tuition and books. The compensation is available for workers who wish to pursue undergraduate degrees at 40 participating institutions. Staff will also be eligible for up to $10,000 per year that will be used toward graduate degree programs, as per Forbes.
Companies that are moving forward to assist their employees to pay for school help some students that are struggling to cover educational expenses. But the United States currently has over $1.8 trillion in outstanding student loan debt that even the Tuition Reimbursement program is unable to fix. The federal government is discussing ways to address the issue with options such as bankruptcy reform, the extension of current payment pause and broad student loan cancellation.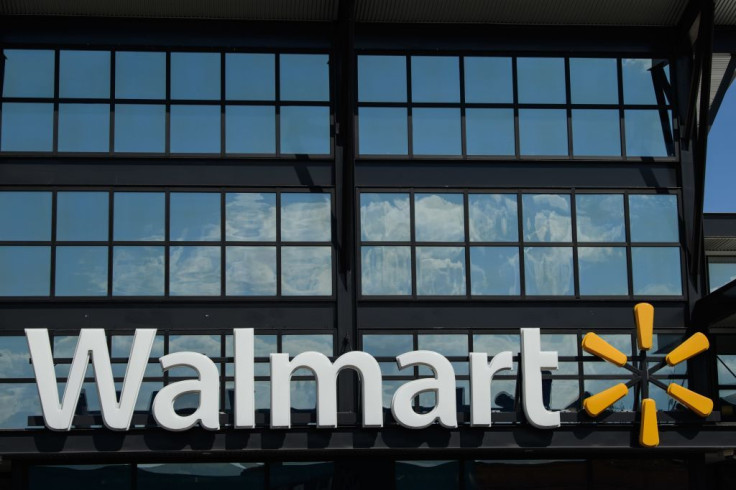 © Copyright IBTimes 2023. All rights reserved.
FOLLOW MORE IBT NEWS ON THE BELOW CHANNELS