10 LG AI-Enabled OLED TV Models Announced: Specs, Features Detailed
LG Electronics has announced its new lineup of premium OLED televisions that are equipped with its exclusive artificial intelligence technology called ThinQ. The lineup consists of 10 models and all of which are packing an advanced α (Alpha) processor.
The South Korean tech giant took to its online newsroom Monday to introduce its 2018 TV lineup that comprises OLED and SUPER UHD models. However, LG is emphasizing its new OLED screens more because it is anticipating the boost in demand for OLED TVs this year compared to last year.
The 10 2018 OLED TV models include the W8, G8, E8, C8 and B8. This lineup is quite varied. There are Picture-on-Wall models (77/65W8), Picture-on-Glass models (65/55E8), Cinema Screen design models (77/65/55C8 and 65/55B8) and One Glass Screen model (65G8). The sizes of the screens on these devices range from 55 to 77 inches.
All of LG's 2018 OLED TV models save for the B8 are powered by the α (Alpha) 9 intelligent processor that ensures enhanced image rendering and more accurate colors from any viewing angle. The processor enables perfect black levels and supports Dolby Atmos sound as well as optimal picture quality so consumers get to enjoy a viewing experience like no other.
LG says the α (Alpha) 9 processor generates true-to-life images with rich colors, sharpness and depth for more realism. The company is proud of the processor's four-step process of noise reduction, which is double the steps conventional techniques have. The powerful processor also improves color performance, mapping capabilities and produces smoother and clearer motion images with its high frame rate.
On top of the unparalleled viewing experience, LG's new OLED TVs also boast of its advanced AI capabilities thanks to the company's very own ThinQ platform. The embedded AI will allow viewers to interact directly to the remote control by voice and access ultra-convenient features of the voice assistant technology. The new TV models also have support for the Electronic Program Guide (EPG), so users can obtain real-time information and locate channels easily.
The inclusion of ThinQ also means that each new OLED TV model can act as a smart home hub. By doing so, users can access other connected smart home devices, like vacuum cleaners, air conditioners, smart lights, smart speakers and others using any of the 10 models. Hence, users can control any smart home appliance as long as it is connected to the new LG TVs via Wi-Fi or Bluetooth.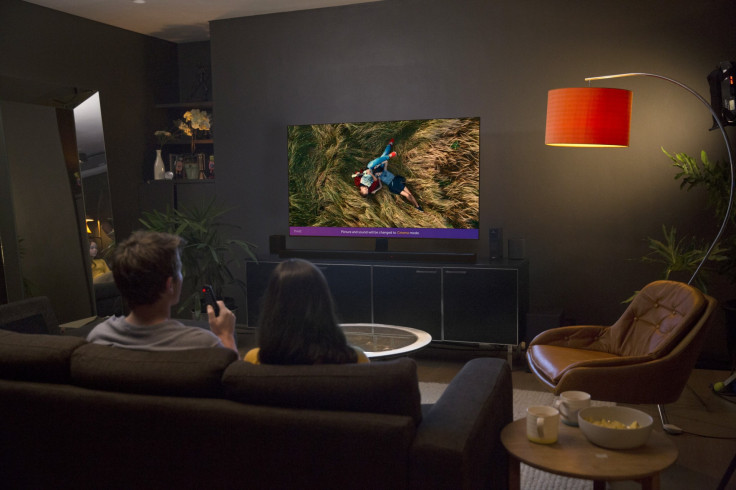 In addition, LG has also announced new SUPER UHD models that are powered by LG's α (Alpha) 7 processor — the same one powering the least expensive OLED models, the B8 series. This processor works with Nano Cell and Full-Array Local Dimming (FALD) backlighting to offer the most advanced LCD picture quality ever. This lineup also has support for Dolby Atmos, so each device is guaranteed to offer an immersive audiovisual experience.
"Our top-tier OLED and SUPER UHD TV lineup for 2018 demonstrates the highest advancement in TV technology," LG's Home Entertainment Company President Brian Kwon said. "LG continues to be at the forefront of the global display industry by offering consumers the best possible viewing experience with technologies such as ThinQ AI and advanced industry-leading processors."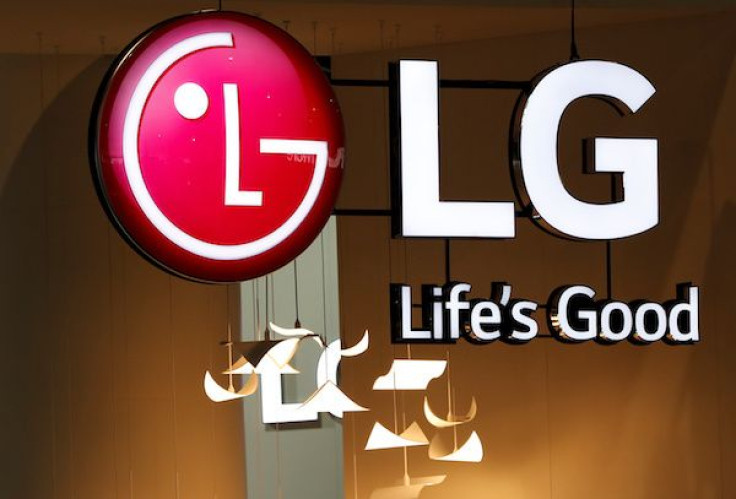 © Copyright IBTimes 2022. All rights reserved.
FOLLOW MORE IBT NEWS ON THE BELOW CHANNELS