10-Year-Old Boy Attacked By Shark While Snorkeling Loses Part Of His Leg
KEY POINTS
The boy was snorkeling along a shallow reef in Looe Key at around 4 p.m. Saturday
He was airlifted to a hospital where part of his leg had to be amputated
The Florida Fish and Wildlife Commission reportedly confirmed the attack
A 10-year-old boy in Florida lost part of his leg after he was attacked by a shark in the Florida Keys while snorkeling with his family, reports said.
Jameson Reeder Jr. was attacked by what's believed to be an 8-foot bull shark while he was vacationing with his family in the Florida Keys on Saturday, the child's uncle Joshua Reeder said in a Facebook post shared Monday.
The boy was snorkeling along a shallow reef in Looe Key at around 4 p.m. when the traumatic incident happened, NY Post reported.
The shark bit the boy just below the knee. However, the brave kid managed to stay afloat on a noodle and was rescued by the family. The family tied a tourniquet just above the bite to stop the bleeding and airlifted the child to a hospital.
"They had to remove/amputate from just below the knee to save his life as it was not operable from the damage the shark had caused," Joshua said. "They said the shark made the decision for him and wasn't anything they could do to save it. But his life was spared," he added.
Jameson was out of surgery the following day and is recovering from the injuries. "But yet he is still strong and in good spirits and will love and tell of this story to millions of people all over the world of how Jesus spared his life and saved him," Joshua said.
Meanwhile, a fundraiser organized for the boy has raised over $ 46,000. "Jameson is an amazingly strong young man," the family wrote on the website, adding that the boy's "fearless faith in God carried him through" the traumatic ordeal.
The Florida Fish and Wildlife Commission did not release further details about the shark attack. However, they have confirmed the incident, according to Miami Herald.
Although shark attacks are rare in the Florida Keys, four cases have been reported since April.
Earlier this month, a 13-year-old boy was attacked by a shark while he was catching lobsters in the region. The boy, identified as Fischer Hricko, ended up receiving 10 stitches on his lips after a nurse shark latched on his face and chomped on his lips.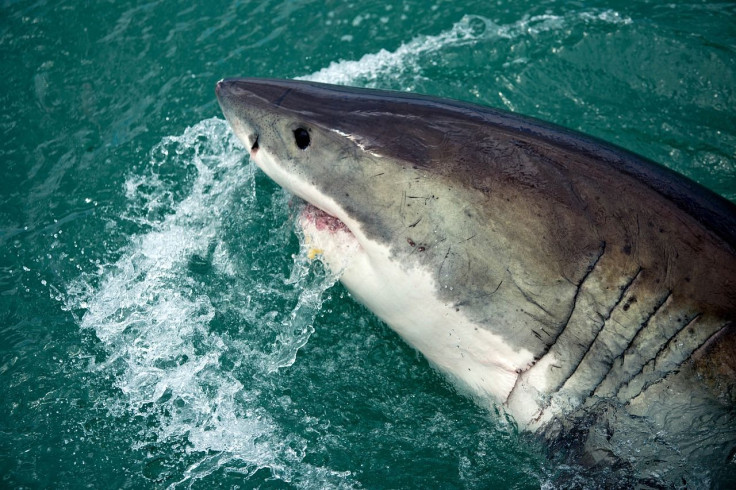 © Copyright IBTimes 2023. All rights reserved.