10-Year-Old Electrocuted While Trying To Rescue Kittens From Behind Clothing Dryer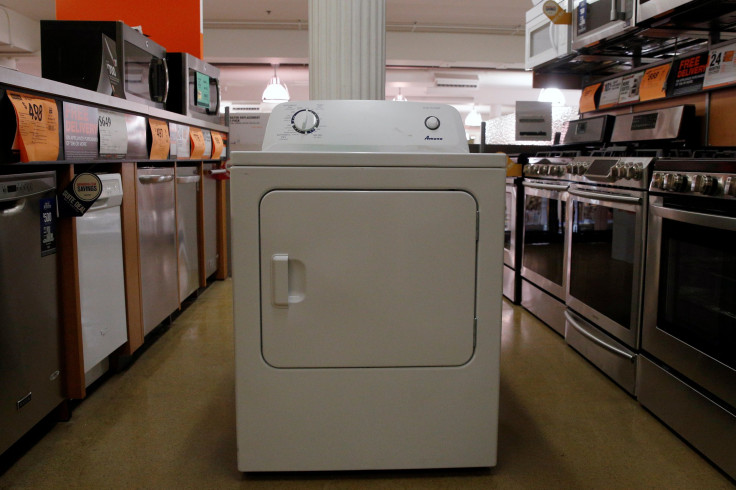 A 10-year-old girl was electrocuted while trying to reach out for her kittens that were hiding behind a clothes dryer in Texas on Saturday. Police officials are trying to determine the exact cause of electrocution and further investigation is on.
The child's parents said Greenlee Marie was trying to rescue her kittens from behind the clothes dryer.
"There was enough electricity when I grabbed the dryer that it knocked me back. And, between adrenaline and panic I grabbed the dryer out of the wall and got my little girl. She was already gone," father Scott Hendrix said.
"She loved her babies. And she would do anything for them," the parents said. "I know she is up there right now with all of her babies."
"She was such a light in this world and everyone she ever met couldn't help but fall in love with her," her mother Shelby Roos said, adding "She had more compassion for everything living at 10 years old than most will have in a lifetime."
Her parents said they were living in the home for 15 months and blamed dodgy electrics for the death of their daughter.
"Landlords should be held accountable for the conditions of the homes they let people live in, and all we want is a voice for our daughter that left us over a senseless act," the mother said. "If you are in a rental, or you have a landlord, even if you're in an apartment, and you ever get shocked by something, don't just write it off," local daily Ark Latex reported.
"You don't die inside your own house," the father said.
"I had been shocked by the washer and shocked by the dryer, but in the back of my mind it was like a static electricity shock," Roos said. "If one of us took a shower in there and you hit your head on the shower knob you would get shocked."
The couple is planning to set up a fund in their daughter's name to which people can donate to help orphaned animals.
"Please pray for us as we try to find sence in the senseless," Roos posted on Facebook. "Please hug all your babies tight because tomorrow is truly never promised. And take peace in the fact that she is in heaven getting love from all the animals she loved with her whole heart."
New Boston police Chief Garry McCrary said, "It is too early right now to go ahead and place blame and responsibility until the investigation is over," local daily KSLA reported.
The girl's body was sent to Dallas for post-mortem.
"We're waiting on all the reports to come back from everybody before we decide what type of case this is going to be, whether it's criminal or some other type of case," New Boston Police Spokesperson Katie Jimenez said.
© Copyright IBTimes 2023. All rights reserved.