'1000-Lb Sisters' Star Tammy Slaton Reveals Weight Loss Progress In Video From Rehab [Watch]
KEY POINTS
Tammy Slaton shared a video from the Ohio weight loss rehab facility where she's been staying for over a month
The short video showed her sitting down and making small movements, including throwing up a peace sign
The "1000-lb Sisters" star's fans praised her and sent her messages of support and encouragement
Tammy Slaton is showing off her weight loss progress in a new video on social media.
The "1000-lb Sisters" star, 35, is still in a weight loss rehab facility in Ohio where she is working on shedding pounds in order to qualify for bariatric surgery.
On Tuesday, the TLC star took to Instagram to show off her 115-pound weight loss in a new full-body video from rehab.
The 10-second clip showed Slaton, who is sporting a black tank top, sitting down and making small movements, including throwing up a peace sign. Her tracheotomy tube from her recent hospitalization remains in her neck in the video. Slaton also appeared to attempt to stand up at one point.
Fans of the reality star quickly flooded the comments section with praise and messages of support and encouragement for Slaton.
"Keep up the good work! You are awesome!" one Instagram user commented, while another wrote, "That's right, Tammy, get up and walk it off! You can do it!"
"Keep pushing. Your fan base loves you," a third supporter wrote. Another fan chimed in, "Good to see you doing well!"
"Keep going strong, Tammy. You got this," a different netizen commented.
Slaton had a serious health scare and was rushed to the hospital just one day after arriving at rehab.
After her brother Chris and his wife Brittany dropped her off at the facility, they received a call that Slaton "had quit breathing," Chris said in the "1000-lb Sisters" Season 3 finale episode, which recently aired.
"They're just telling us that her lungs have given up, and like her body is shutting down," their sister Amanda said. "So at this point, you know, we're facing making funeral arrangements for my little sister."
Slaton had to be put on a ventilator and in a medically induced coma.
When she woke up, Slaton was given a tracheotomy — a surgical procedure that creates a hole in the throat to insert a breathing tube. Tammy was able to go back to rehab after three weeks in the hospital.
Her brother Chris said that she's down 115 pounds after just 30 days at the facility.
In the same episode, Slaton also ended up fighting her family during a trip because she refused to leave the car and walk up to the house they were renting. She decided to just stay in the van because she was "just afraid to come up the ramps," her family said.
While her family understood her concerns that her weight might be too much for the rental home, they didn't like her attitude because she was too aggressive during the discussion.
"She's being difficult. We knew it was going to happen," Chris said, according to People.
Her sister Amy added, "She got meaner through the years. And she doesn't talk to y'all like she talks to me."
"1000-lb Sisters" Season 3 aired its finale episode last month. TLC has not yet announced if the show will be renewed for another season.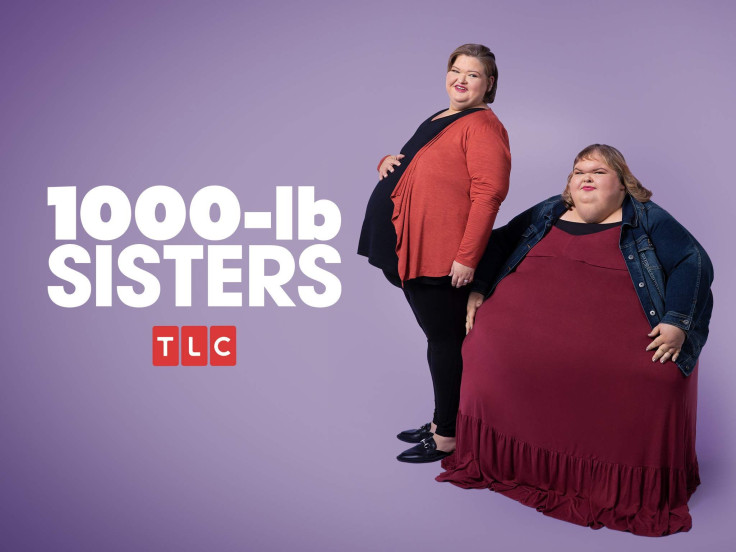 © Copyright IBTimes 2023. All rights reserved.