'1000-Lb Sisters'' Tammy Slaton Cried After Learning She Weighed 717 Pounds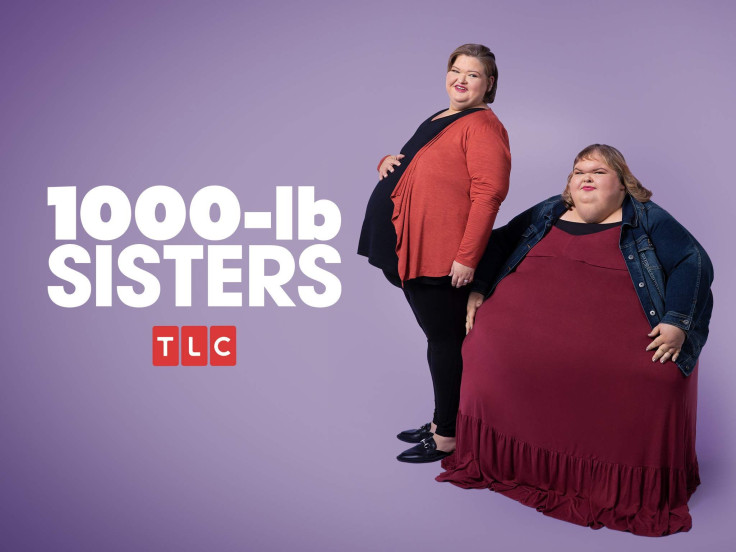 KEY POINTS
A sneak peek of "1000-Lb. Sisters" Season 4 has been released
Tammy Slaton reflected on her weight gain on the day she entered a weight loss rehab facility
She recounted her health scare, which occurred shortly after her arrival at the facility
Tammy Slaton got emotional as she reflected on her weight gain in a teaser for the new season of "1000-Lb. Sisters."
People shared an exclusive look at the season premiere of "1000-Lb. Sisters" Season 4 Tuesday.
In the clip, the 36-year-old reality star opened up about her weight gain on the day she entered a weight loss rehab facility in Ohio and how it led to her being hospitalized.
"Two months ago I decided to go back to rehab. I weighed the most I've ever weighed," Tammy said, before a clip showed her standing on a scale and her doctor telling her she weighed 717 pounds.
"I just don't feel good," she said, bursting into tears after learning her weight.
Tammy also recounted the moment she arrived at the facility. She returned there amid struggles with heavy drinking, vaping and depression, which were shown in Season 3.
The reality star talked about her health scare, which occurred shortly after her arrival at the rehab facility. According to Tammy, she had no recollection of the day she was rushed to the hospital.
"I was here maybe less than 30 minutes and my oxygen level dropped," Tammy shared. "I had to be taken to the hospital. They put me in a medically induced coma."
She continued, "I don't remember any of it... nothing. I completely blacked out. I woke up like a week later here in the hospital on life support."
During a confessional, Tammy revealed that she heard the voices of her family members while in the coma and vaguely remembers them holding her hand.
When she woke up a week after being taken to the hospital, she said the first people she texted were her siblings Amy and Chris.
"I sent them a picture like, 'It's me!'" Tammy recalled.
During the previous season, Tammy said she "was super shy" about her weight and didn't have many friends growing up. In several episodes, she was seen partying with her new pals.
"We've just been drinking, vaping," she said in one episode as they got into a friend's car to get to a liquor store.
In another episode, Tammy said she drank eight bottles of liquor a week, which made her doctor, Dr. Eric Smith, very concerned. He told her, "That's a lot."
Smith wanted Tammy to address her mental health instead of partying with her pals. He made it known that she disapproved of her ways of battling her depression.
"She says she's focusing on her mental health, which, if that was true, I'm all about that. But she's not made any strides to actually do it," the doctor said. "So I'm a little concerned that she's actually just using that as an excuse to buy her more time to not work on her activity level, making some changes in her diet, or anything further than that."
Tammy has made progress in her weight loss journey. In February last year, she showed off on Instagram her 115-pound weight loss in a full-body video from rehab.
"1000-Lb. Sisters" Season 4 premieres Tuesday on TLC at 9 p.m. EST.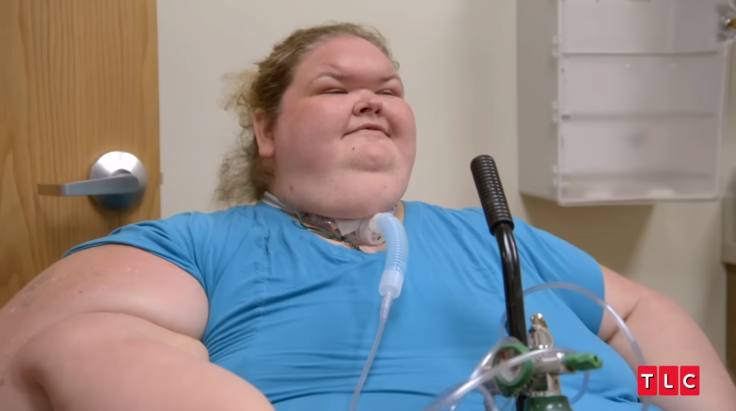 © Copyright IBTimes 2023. All rights reserved.