10,000 Robots Will Be Fulfilling Your Amazon Orders Before The End Of This Year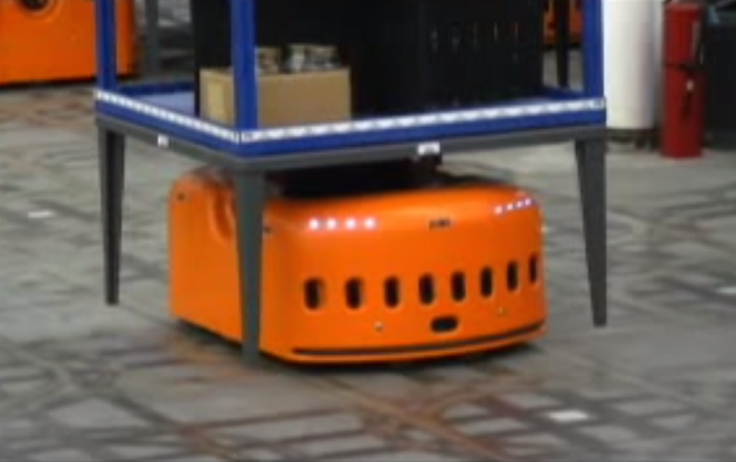 Robots are the perfect employee, with no problems doing a repetitive task over and over again for no pay, and Amazon is making huge headway in using them to streamline its operation. Already the online mega-retailer has replaced four floors of old-fashioned warehouse shelving in its 1.2 million-square-foot facility in Tracy, California, with robotic helpers.
Amazon's robotics boom is fueled by its $775 million purchase of Kiva Systems Inc. in 2012. In May, there were 1,400 Kiva robots at work throughout Amazon's logistics chain, and CEO Jeff Bezos has set a goal of having 10,000 robots at work by the end of the calendar year. The robots bring shelving units to human pickers, who identify the specific item stored in the unit needing to be packed and shipped to a customer. This means Amazon's pickers need only stand in place as robots line up to bring them the appropriate items in the appropriate order, saving human workers from having to walk tremendous distances through the warehouse on a daily basis.
There is, of course, huge financial incentive to scale down the costs associated with fulfilling orders. Widespread deployment of these robots stands to save the company $400 million to $900 million per year by reducing the number of times a human needs to be involved with an operation. As it stands, it generally costs Amazon between $3.50 and $3.75 to fulfill an order. Robotic help could shave 20 percent to 40 percent off fulfillment costs, Janney Capital Markets analyst Shawn Milne said.
As Amazon's business only increases during the winter holiday season, the robots stand to save everyone some headaches, from human workers no longer needing to wander a huge warehouse to the bean counters behind the scenes, doing everything they can to optimize such a large operation.
© Copyright IBTimes 2023. All rights reserved.