52,000 Breakthrough COVID-19 Cases Recorded In Indiana; 531 Fully Vaccinated Residents Dead
KEY POINTS
Indiana's rolling seven-day average positivity rate is at 8.3%
The state's total number of COVID-19 cases has surpassed 1 million
Indiana is now preparing to offer Moderna and J&J booster doses
More than 52,000 fully vaccinated residents in Indiana have suffered from a breakthrough infection since the beginning of the COVID-19 pandemic, according to the state data.
A total of 52,484 breakthrough infections were reported in Indiana as of Thursday, Oct. 21. The figures represent 1.568% of the state's vaccinated population, according to the Indiana Department of Health.
The latest report from the state's health department also showed that 531 fully vaccinated individuals in Indiana died of COVID-19 since the state confirmed its first case of novel coronavirus on March 6, 2020.
Of the 531 breakthrough deaths recorded as of Oct. 21, at least 89% occurred in people aged 65 or older. The deaths represent 0.016% of the state's fully vaccinated population, according to the data.
As of Thursday last week, 1,097 fully vaccinated individuals were admitted to the hospital with COVID-19, representing 0.033% of the state's inoculated population.
Across the state, 1,007,681 unvaccinated and vaccinated residents were diagnosed with COVID-19 between March 6, 2020, and Oct. 21, 2021. At least 1,897 of the COVID-19 cases were reported on Thursday alone.
The Indiana Department of Health also recorded 15,930 total deaths from March 16, 2020, to Oct. 21, 2021. Health officials reported 22 new deaths Thursday.
The agency's dashboard puts Indiana's rolling seven-day positivity rate at 8.3% with a 16.8% positivity rate for unique individuals. The highly transmissible Delta variant caused 99.6% of all COVID-19 samples tested this month, according to the department's data.
As of Saturday, Indiana health officials had fully vaccinated 3,349,221 individuals. The state is now preparing to begin offering booster shots of COVID-19 vaccines developed by Moderna and Johnson & Johnson following federal authorization from the Food and Drug Administration and the Centers for Disease Control and Prevention, according to WNDU.
Booster doses will be available for certain individuals who received the two-dose Pfizer or Moderna shot six months prior or to anyone aged 18 or older who got the single-dose J&J vaccine two or more months ago.
The booster shots would also be given to anyone 65 or older, people who live in long-term care settings, those who have underlying medical conditions, or individuals who work or live in high-risk settings, according to the CDC's guidelines.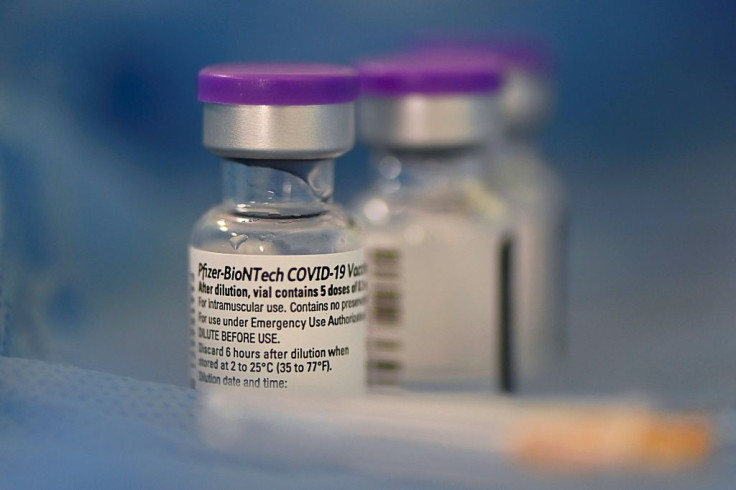 © Copyright IBTimes 2023. All rights reserved.
FOLLOW MORE IBT NEWS ON THE BELOW CHANNELS