11 Male K-Pop Idols Returning From Mandatory Military Service in 2023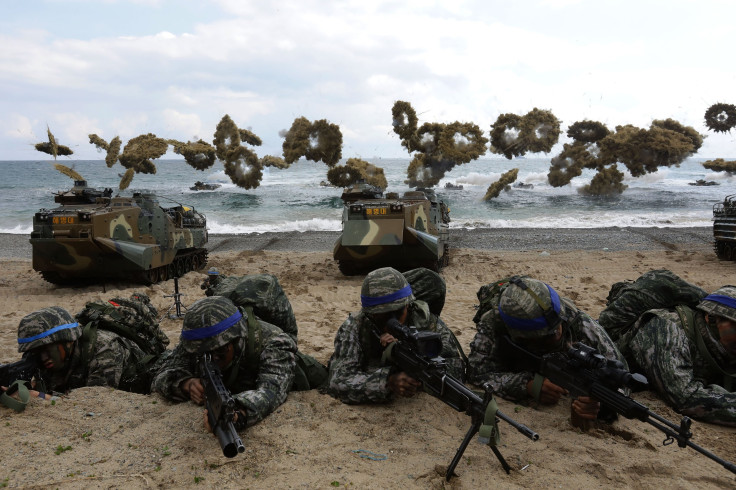 KEY POINTS
EXO's Baekhyun will return from military service early next year
Two DAY6 and SF9 members are currently in the military
SF9's In Seong is the first member of the group to enlist in the military
Every able-bodied man in South Korea, age 18 to 35, is required to enlist in the country's mandatory military service, and K-pop idols are no exception.
But fans would only have to wait an average of a year and a half to see their favorite male K-pop idols return to the stage and come back with new music, according to Allkpop.
Below are the 11 male K-pop idols expected to return from their mandatory military service before the end of next year.
1. EXO: Baekhyun
EXO's 30-year-old main vocalist, Baekhyun, is coming back from his military service on Feb. 5, 2023, nearly two years after enlisting in South Korea's mandatory military service as a public service worker.
Ahead of the "Love Shot" singer's enlistment, he underwent a physical examination, and the results led him to be assigned to the country's enlistment standard under Grade 4. He was qualified for reserve duty due to his hypothyroidism disease. Only Grades 1-3 are allowed to enlist in active duty, Soompi reported.
Baekhyun enlisted on his birthday, on May 6, 2021.
2. DAY6: Young K
Young K, DAY6's youngest member, enlisted in the military in October last year, and he is expected to return on April 11, 2023.
The 28-year-old vocalist and bassist was accepted into KATSUA (Korean Augmentation Troops to the United States Army), a branch of the Republic of Korea Army that required a high level of English fluency to be accepted, according to NME. Recently, he also won the Best Warrior Competition award during his service at the branch.
3. Monsta X: Shownu
In July last year, Shownu surprised his fans with the announcement that he would be enlisting in the military service through a letter posted on Monsta X's official fan café.
At that time, the 30-year-old group leader was assigned to render his service as a public service worker due to his medical background, which included undergoing a retinal detachment surgery and shoulder dislocation, according to Starship Entertainment, as cited by Soompi.
Shownu will return on April 21, 2023.
4. Day6: Dowoon
Following fellow DAY6 member Young K's enlistment, Dowoon also decided to render his service earlier than required to reduce the group's hiatus. He enlisted on Jan. 17, 2021, and announced his enlistment via a live broadcast on Naver Live, Pinkvilla reported.
He will be returning in July next year.
5. KNK: Jeong In Seong
South Korean entertainment label 220 Entertainment announced that KNK member Jeong In Seong would enlist in the mandatory military service in February last year. The announcement came after former fellow member Heejun departed from the group a month before. He would return on Aug. 7.
6. B1A4: Sandeul
B1A4's main vocalist enlisted in the military in November of last year. The announcement was made by his entertainment label, WM Entertainment, on Oct. 12, 2021. According to the label, he was also assigned as a public service worker after undergoing basic military training.
7. SF9: In Seong
Early this year, the eldest member of SF9 enlisted to render his service, and it would continue until September next year, serving approximately one year and six months in the military's band. His enlistment was held privately to avoid the spread of COVID-19, according to Pinkvilla.
In Seong is the first SF9 member to enlist in the military.
8. Block B: P.O.
Block B's P.O., born Pyo Ji Hoon, was the last member of the group to enlist in the military in March of this year. The rapper reportedly enlisted in the marine corps. He is scheduled to return by Sept. 27, 2023.
9. SF9: Youngbin
SF9 leader Youngbin also decided to enlist in the military as an active duty soldier in the same month as his fellow member In Seong. He served under the 27th division of the army, according to FNC Entertainment's official statement.
Youngbin would be discharged on Sept. 28, days after In Seong's release.
10. Pentagon: Hongseok
Cube Entertainment announced the 28-year-old Pentagon vocalist's enlistment in April. Hongseok was assigned as an active-duty soldier. At that time, fellow member Hui was still finishing his service. Fans could expect the singer's return on Nov. 2, 2023.
11. ASTRO: MJ
During ASTRO's fan meeting event at the SK Olympic Handball Stadium in Seoul last April, MJ announced that he would start his mandatory military service the following month, NME reported.
The 28-year-old main vocalist gave a tearful speech while delivering the news, promising fans that he would return as a "cooler and more mature version of himself."
MJ enlisted under the military's music corps. He is scheduled to return by Nov. 8 next year.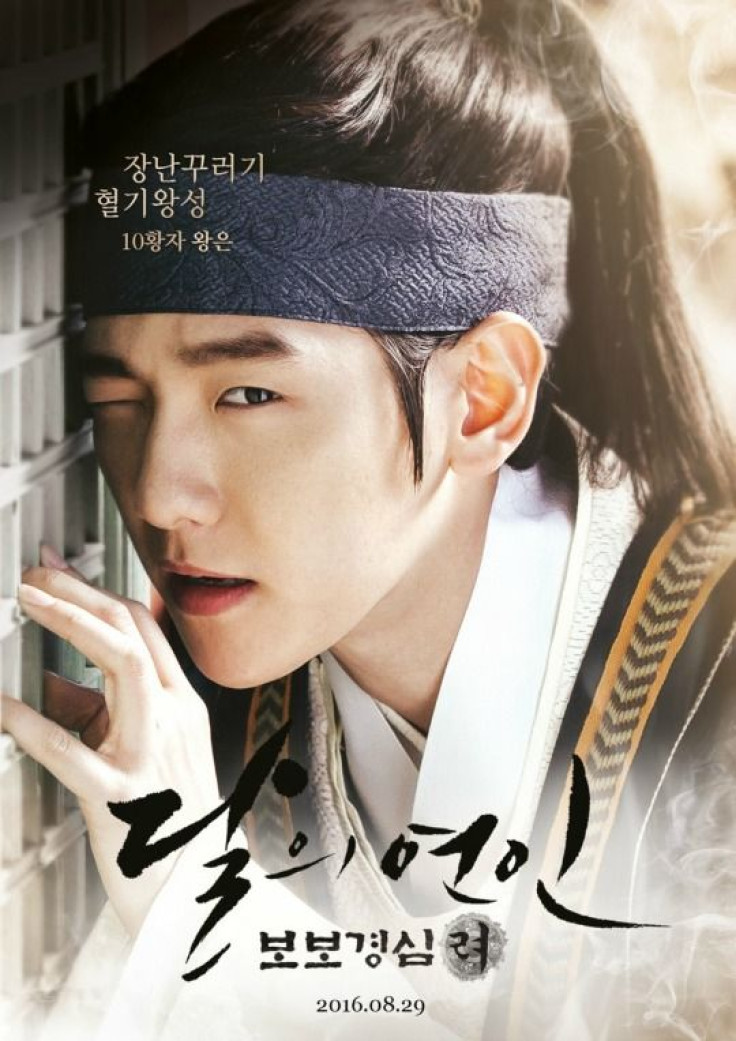 © Copyright IBTimes 2022. All rights reserved.
FOLLOW MORE IBT NEWS ON THE BELOW CHANNELS