11 K-Pop Groups Formed Through Survival Shows: Stray Kids, Enhypen And More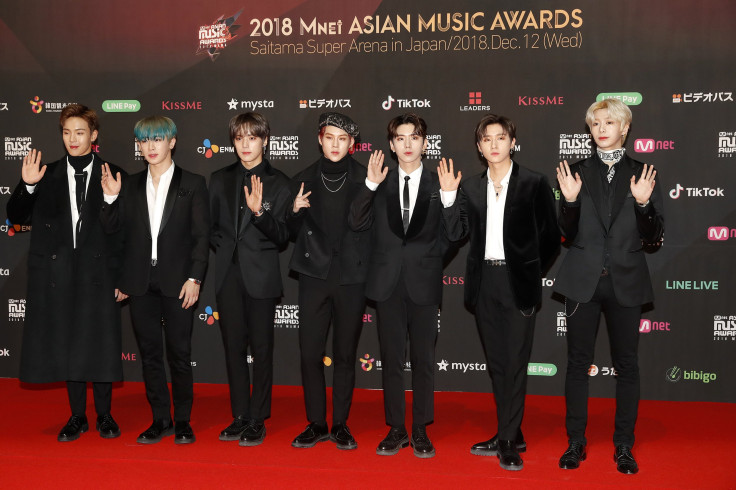 KEY POINTS
Twice was formed through the survival show "Sixteen"
Members of Kep1er competed in MNet's global survival show, "Girls Planet 999"
YG Entertainment formed three pop boy groups through survival shows
K-pop groups are usually formed by entertainment companies, but several of them have been created through survival shows in recent years.
Here is a list of 11 K-pop groups that were officially formed from survival shows and have successfully made a mark in the music industry with their catchy tunes, trendy dance moves and captivating looks, according to AllKpop.
1. Enhypen
Prior to Enhypen's successful debut, all seven members, Sunghoon, Jake, Sunoo, Jay, Niki, Jungwon and Heesung, competed in the survival competition show "I-Land" back in 2020.
The then-best rookie group debuted under a new entertainment agency named BeLift Lab, which was a joint venture between CJ ENM and Big Hit Entertainment, the label handling international superstars BTS.
Enhypen is best known for the hit singles "Fever," "Future Perfect (Pass the Mic)" and "Tamed-Dashed."
2. Kep1er
Kep1er was formed through MNet's reality competition show "Girls Planet 999," where 99 contestants from South Korea, Japan and China competed for the chance to debut as a K-pop idol.
Kim Chae-hyun, Huening Bahiyyih, Choi Yu-jin, Kim Da-yeon, Seo Young-eun, Kang Ye-seo, Hikaru Ezaki, Mashiro Sakamoto and Shen Xiaoting won the competition and formed the now-successful group, which has broken numerous records since its debut earlier this year. They debuted under Wake One and Swing Entertainment.
Kep1er become the fastest girl group to earn two music show wins after their debut and made history for having the highest first-day sales of any girl group debut album in Hanteo with their debut EP, "First Impact."
3. Winner
YG Entertainment has formed various boy groups from survival shows, including the now-four-member Winner. They were formed from the survival show "WIN: Who is Next," which influenced their moniker.
The group competed in the 2013 survival show as Team A and went against Team B, which compromised members of fellow boy group iKon.
Winner now consists of members Yoon, Jinu, Mino and Hoony and is known for the tracks "Love Me, Love Me," "Fool," "Sentimental," and "Really, Really."
4. iKon
After losing to Winner in 2013, the members of iKon appeared in another survival show produced by YG Entertainment, "Mix & Match," a year later, before they finally debuted as a seven-member boy band.
The group won several awards throughout its career, including best new artist in 2015, best vocal performance group in 2017 and digital record of the year in 2019.
The band now consists of six members, Jay, Song, Bobby, DK, Ju-ne, and Chan. Their former leader, B.I, departed the group four years ago after he was given a suspended sentence for drug abuse.
5. Treasure
Treasure is another addition to YG Entertainment's roster of boy bands, having formed through the survival show "YG Treasure Box" in 2019. On the show, 29 trainees competed for a chance to debut.
Two different groups were initially slated for debut, but the agency later decided to let the finalists debut as a 12-member group.
Treasure is known for the singles "My Treasure," "JikJin," "Darari" and "Hello."
Recently, the group made headlines following the departure of two of its original members, Mashiho and Bang Ye-dam. Mashiho reportedly left to focus on his health, while Ye-Dam opted to pursue a career as a music producer, according to Newsweek.
The group now consists of 10 members: Choi Hyun-suk, Jihoon, Yoshi, Junkyu, Yoon Jae-hyuk, Asahi, Doyoung, Haruto, Park Jeong-woo and So Jung-hwan.
6. Stray Kids
JYP Entertainment had a different idea in mind when it produced the survival show "Stray Kids" in 2017. Instead of individual trainees competing for a spot in the debut lineup, the agency formed a trainee group that would compete in various missions to test whether or not they had the ability to debut.
The then-leader of the group and long-time JYP trainee, Bang Chan, was also given the opportunity to choose the members himself. The show was penned as a "trainees versus JYP" survival.
Stray Kids originally debuted as a nine-member group, but member Woojin left the group in 2019 due to "personal circumstances." Now, the group is composed of eight members: Chan, Lee Know, Changbin, Hyunjin, Han, Felix, Seungmin and I.N.
7. TNX
TNX is a new boy group under P Nation that was formed from SBS' audition show "Loud," a collaboration between "Gangnam Style" singer PSY's agency and JYP Entertainment to form at least two global boy groups.
The six-member group, consisting of Kyungjun, Taehun, Hyunsoo, Junhyeok, Hwi and Sungjun, debuted on May 17 with the debut mini album "Way Up."
8. Twice
Twice was formed through JYP Entertainment and MNet's survival show, "Sixteen." The show, which aired back in 2015, originally planned to debut seven members. But during the finale, JYP founder J.Y. Park decided to increase the debut lineup to nine members.
Park explained that Momo was added because she had the "best performance" as a dancer among contestants during the show, making her a "great help" in forming a "perfect team." Meanwhile, Tzuyu was chosen for having the most support from viewers, Naver reported.
Twice, who released chart-topping singles such as "Yes Or Yes," "Dance The Night Away" and "Fancy," comprises members Momo, Tzuyu, Jihyo, Nayeon, Jeongyeon, Sana, Dahyun, Chaeyoung and Mina.
9. Pentagon
Pentagon was formed through the survival show "Pentagon Maker," and debuted under Cube Entertainment on Oct. 10, 2016, with a self-titled mini album.
On the show, the members were reportedly evaluated based on their individual talents and their teamwork during unit tasks, AllKpop reported.
Initially, members Shinwon, E.Dawn and Yanan were eliminated from the show but were later given a chance to debut alongside members Jinho, Hui, Hongseok, Yeo One, Yuto, Kino and Wooseok. The group released the singles "Shine," "Cosmo," "Gorilla" and "Lost Paradise."
In 2018, Dawn was removed from Pentagon for "hiding" his relationship with South Korean solo artist Hyuna.
10. Momoland
Momoland, a six-member pop girl group known for the global hit "BBoom BBoom," was formed through MLD Entertainment's survival show, "Find Momoland." The girl band debuted only five months after the show aired in 2016.
The group originally consisted of nine members, but Taeha, Yeonwoo and Daisy departed between 2019 and 2020.
Momoland now consists of members Ahin, Hyebin, Jane, JooE, Nancy and Nayun.
11. Monsta X
Starship Entertainment produced a survival show of its own called "No Mercy" in 2014, resulting in the formation of Monsta X. On the show, 13 trainees competed for a chance to be part of the final debut lineup.
Now, the group is composed of six members, Shownu, Minhyuk, Kihyun, Hyungwon, Joohoney, and I.M. instead of the original seven after Wonho left the group three years ago.
Monsta X's iconic tracks include "One Day," "Love Killa," "Trespass" and "Beautiful."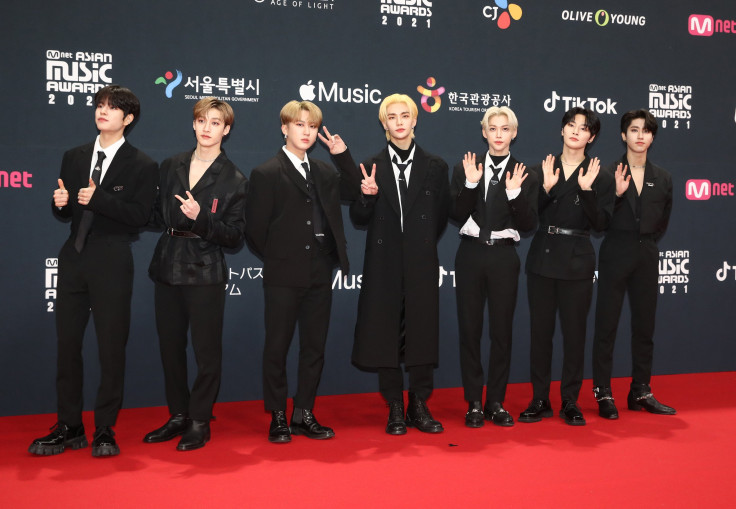 © Copyright IBTimes 2023. All rights reserved.