11-Year-Old Black Boy Allegedly 'Tackled' By Police While 'Horse Playing' At State Fair
KEY POINTS
Police allegedly tackled and detained an 11-year-old Black boy at the California State Fair on July 19
The child was pushed against a fence by officers and unlawfully detained, his family alleged
The fair's organizer claimed the boy demonstrated "dangerous behavior" at the fair
Authorities allegedly "attacked" a Black boy at the California State Fair on July 19 while he was playing with his white friends.
Elijah Hunter was "horseplaying" while in line during Kids Day at the fair when police tackled him, a spokeswoman for Black Lives Matter Sacramento told NBC News.
At the time, the 11-year-old was with his friends, and they all pretended to cut in front of each other.
"Elijah was tackled by police, and his friends were not. Elijah is Black, and his friends are white," the spokeswoman said.
Aside from tackling Hunter, officers of the California Exposition and State Fair Police (Cal Expo Police) who are responsible for policing the events also dragged and pushed the child against a fence, his mother Cynthia Martin said in a news conference, according to Fox 40.
Officers then held Hunter for more than 30 minutes and refused the child's mother's request to be allowed inside the room with her son, Martin alleged.
Hunter was later provided medical attention before being taken to a hospital.
In a statement, Black Lives Matter Sacramento claimed that Cal Expo police "brutally attacked" Hunter and violated his rights.
The activist group, Hunter's family and the Greater Sacramento National Association for the Advancement of Colored People (NAACP) gathered at a news conference Monday to demand policy changes at the Cal Expo, the agency that hosts the state fair.
Cal Expo released a statement following the conference, claiming that Hunter had demonstrated "dangerous behavior" and that police "followed all proper policies."
Hunter, who was unattended by a parent or guardian, climbed a safety fence that almost caused him to get hit by a roller coaster, the agency claimed.
Fair vendors also allegedly told Cal Expo police that the child "was attempting to steal items."
Officers detained Hunter after a short chase, and the child had a small cut bandaged, Cal Expo stated.
Hunter was then questioned before being asked to sign an agreement to not return to the fair, according to Cal Expo.
"We believe the Cal Expo Police followed all proper policies to quell the situation and keep the minor safe," the agency's statement read.
However, authorities' refusal to allow Hunter's mother to be inside the room while the child was detained was against the due process rights of the parents, according to Mark Merin, the Hunter family's lawyer.
Merin also said during the Monday news conference that he has filed a claim that the family's civil rights were violated in the incident.
The attorney is now awaiting a response from the State Fair's counsel.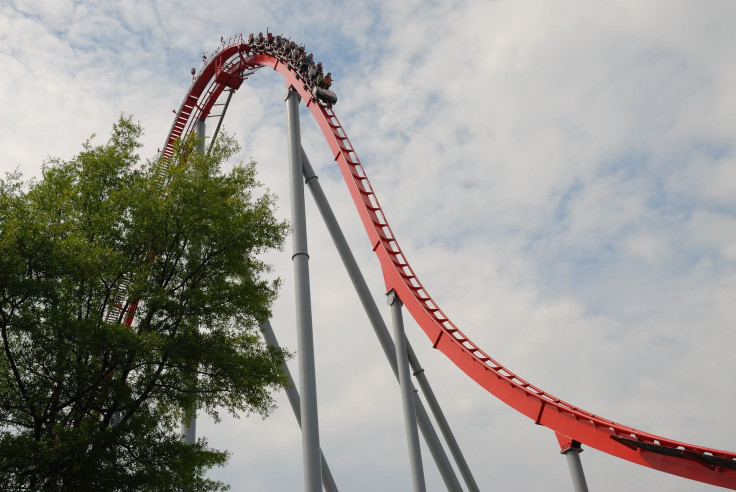 © Copyright IBTimes 2023. All rights reserved.