11-Year-Old Charged In Double Homicide Case, New Hampshire Community Baffled
An unidentified 11-year-old boy was charged with murder after the New Hampshire police found the bodies of two homicide victims in the suspect's family home in Alton, Friday.
Lizette Eckert, 50, was discovered dead with a single gunshot wound in her head, while James Eckert, 48, the deceased's husband, was found alive, suffering from multiple gunshot wounds. Paramedics rushed the latter to the Portsmouth Regional Hospital, where he died late Friday. In the autopsy reports of Lizette and James – released on Saturday and Monday respectively by the state's Department of Justice - their deaths were ruled as homicide.
Following a search of the area, the authorities arrested the 11-year-old around 9:30 a.m. EDT Friday. He was charged with one count of reckless second-degree murder and one count of attempted murder, under the state's juvenile laws. The relationship between the suspect and the couple has not been disclosed. The motive behind the killings was under investigation.
"Because this incident involves a juvenile we are prohibited by law from providing you with much additional information," Geoffrey Ward, Sr. Assistant Attorney General, said. Although there remained a possibility that the boy might be tried as an adult, Ward refused to comment on it till investigation into the case was going on.
Mark Stevens, a criminal defense attorney who was not related to the case but has had experience of representing juveniles in the state, told local media Boston 25 News: "In New Hampshire, what would happen is there's a certification process where the state would interview the child and determine whether or not they are going to seek certification as an adult."
He also added that there was a higher possibility of the charges against the 11-year-old being modified because the existing charges were brought against him before the death of James. "It's surprising... for sure, for sure, and the first thought that pops into people's heads is why, why would this happen," Stevens added.
Although authorities confirmed there was no active threat to the public, the neighborhood, where the incident happened, was sealed off. Meanwhile, a number of residents in the area expressed shock after hearing the news.
"I don't think anyone in this town expected an 11-year-old boy to do something like that. We're all shocked. We're all sad. We're all just in awe over the fact that it was here that it happened," said Terri Hoyt, who has lived in town for 15 years and works at Alton Village Pizza.
Rev. Robert Cole of St. Katharine Drexel Parish in Alton said Eckerts were parents to two boys and a teenage daughter, whom they home-schooled. "It's like a bad dream. It hasn't really hit yet," Cole said, New Hampshire Union Leader reported. "They were here every week. They were very devout, very faithful parishioners."
Rev. Sam Hollo said: "Every indication we had is that Jim and his wife were a wonderful couple and very good parents from everything we know, and that adds to the shock of this."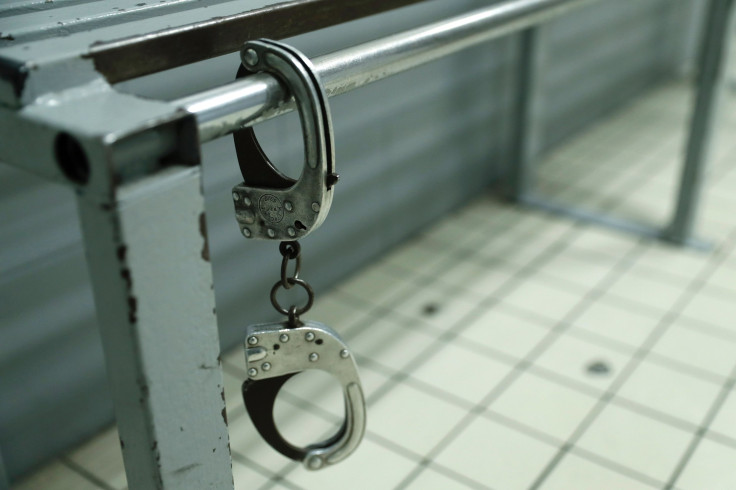 © Copyright IBTimes 2023. All rights reserved.