12-Foot Alligator Attacks Paramedic At Florida Lake After Lunging Out Of Water
KEY POINTS
The incident took place at Lake Jesup in Seminole County
The victim was alligator hunting on the lake
He works as a paramedic for the City of Tavares Fire Department
A Florida man suffered severe injuries to his arm after a 12-foot alligator lunged out of the water and attacked him.
The man, identified as Carsten Kieffer, Wednesday told WKMG, the incident took place on Aug. 20 when he and his friend were alligator hunting on Lake Jesup in Seminole County. Both the men work as paramedics for the City of Tavares Fire Department.
"We saw the big gator laying up in the middle of the canal. Unfortunately, since we were so shallow, he was able to push off the bottom and launch himself into the boat and that's where he got a hold of my arm," Kieffer told the channel.
"Once I felt him get a hold of my arm, and just the pressure and the weight of him, it was just unreal," he added.
His friend immediately took charge of the situation and freed him from the gator's jaws.
"My Buddy was able to put a rod in his mouth and pry it open and keep him from turning and eventually ripping my arm off or even worse, pulling me into the water," he recalled. Kieffer, who suffered serious injuries to his arm, was immediately rushed to a nearby hospital for treatment.
He told the channel he will probably never hunt alligators in the future.
"Even if I wanted to, I don't think my wife would allow it. So, you know I'm a smart husband, so I know when to pick my battles and that's probably not one I need to take," he told the channel.
In a similar incident earlier this year, a Florida alligator farm employee was injured after he was pulled into the water by a 12-feet-long gator. Jim Darlington was attacked by the alligator in St. Augustine Alligator Farm's swamp area. Darlington was in a canoe when the gator grabbed him by his elbow and pulled him into the water. He, however, managed to break free. Paramedics arrived at the scene and transported the man to a nearby hospital for treatment.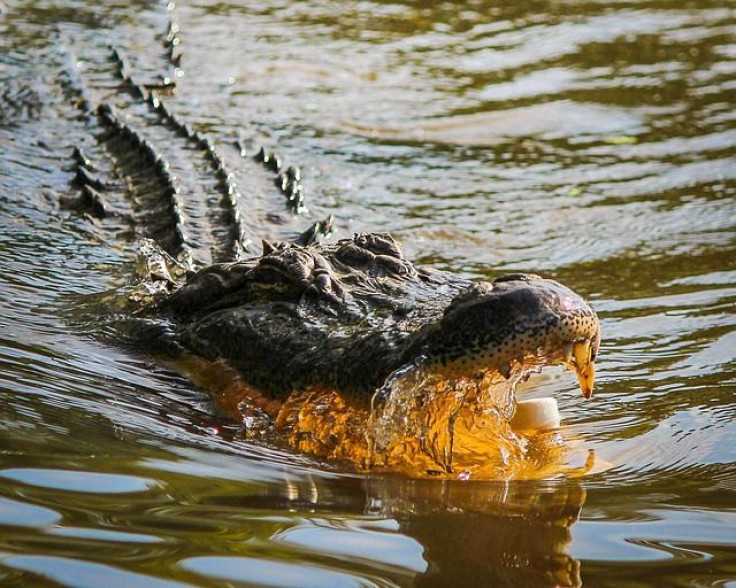 © Copyright IBTimes 2023. All rights reserved.
FOLLOW MORE IBT NEWS ON THE BELOW CHANNELS