123 Magnetic Beads Removed From 5-Year-Old Boy's Stomach After He Swallows Them While Watching TV
A team of doctors in China removed 123 magnetic beads from a 5-year-old boy's stomach after he swallowed them while his parents had gone to work.
The boy was watching television when he picked up the beads lying beside him and swallowed them one after another. Moments later, the boy started choking and his 12-year-old sister gave him some water to drink. She then contacted her parents, who rushed back home.
When the parents confronted the boy, he told them he had swallowed just one bead.
The parents took the boy to a local hospital, where the doctors informed them that the bead would be excreted in a few days. A week later, the parents took the boy to another hospital as he didn't excrete any toy ball.
Tests revealed that several magnetic beads were bundled up inside the boy's stomach.
"After our endoscope detected it, what we see is not only the magnetic beads, but a lot of food residues wrapped tightly to form these magnetic beads. This means that the child had been eating normally in the past few days after eating the magnetic beads," Dr. Xu Liangbi told local media outlets.
The boy underwent emergency surgery earlier this month and a total of 123 beads were removed from his body. The surgery lasted four hours.
Speaking to local media outlets about the surgery, Dr. Chen Wanwei said, "It's rare to see someone swallowing so many magnetic beads. Because the number of magnetic beads is relatively large, the operation time was long, and the procedure was difficult. Two surgical instruments had been worn out. It was very difficult to take out all of the balls."
The boy remained in the hospital as of Friday and was recovering.
The incident comes months after 190 magnetic beads were removed from a five-year-old Chinese girl's stomach after she swallowed them while playing. Despite knowing that the girl had swallowed the beads, the parents waited for two months hoping that the beads would be excreted. When they finally took her to the hospital, scans revealed several beads bundled up in her stomach. They were removed after a two-hour-long surgical procedure.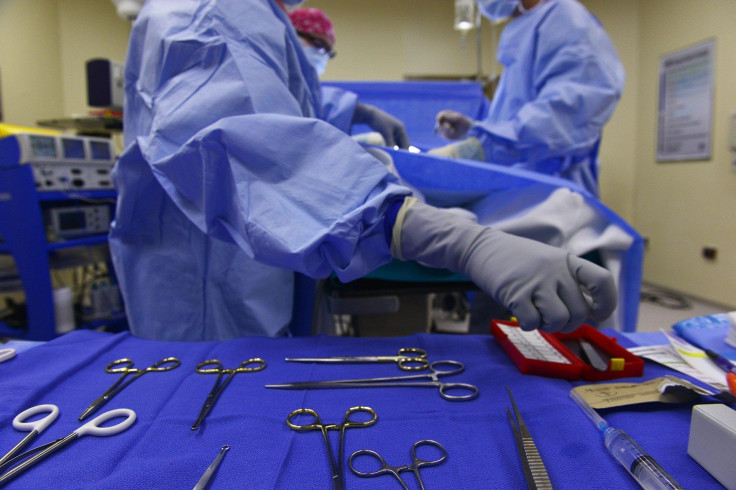 FOLLOW MORE IBT NEWS ON THE BELOW CHANNELS