Doctors Remove 30 Iron Nails, Rod And Screwdriver From Teen's Stomach After He Complains Of Pain
KEY POINTS
Teen was rushed to the hospital by his parents after he complained of severe stomach pain
The scan revealed that there were foreign bodies in the boy's stomach
He underwent emergency surgery the following day
The surgery was successful
In a bizarre incident, doctors removed needles, nails, and a screwdriver from a teen's stomach. The incident took place in the Indian state of Uttar Pradesh.
The teen, identified as Karan, was rushed to the hospital by his parents Sunday after he complained of severe stomach pain. The scan revealed that there were foreign bodies in the boy's stomach.
The following day, the 18-year-old boy underwent surgery during which iron tools including 30 three-inch nails, four needles, and a screwdriver were removed from his stomach. Doctors also removed a four-inch-long iron rod from the teen's stomach. The surgery lasted for over three hours and was successful.
The doctor who conducted the surgery told local news agency Indo-Asian News Service (IANS) that the teen's family members said the boy was mentally disturbed. They, however, did not know how he swallowed these tools.
"The patient appears to be mentally ill but is recuperating. He did not respond to our queries on how iron tools entered his stomach," Dr. Radha Raman Awasthi told the news agency.
The doctor added that though the surgery was successful, the next few days were crucial.
"There is a chance of him contracting sepsis, so the next seven days would be crucial. We are monitoring his condition round-the-clock," the doctor said.
The incident comes a few months after doctors in the southern Indian state of Telangana found 11 needles in a three-year-old boy's body. The boy's parents rushed him to the hospital after noticing a needle poking out of his back. Scans revealed that there were 10 needles inside the boy's body. The boy underwent an emergency surgery during which the doctors managed to remove eight needles. Doctors were unable to remove two needles that were found in a "sensitive area." The boy, however, remained in a stable condition.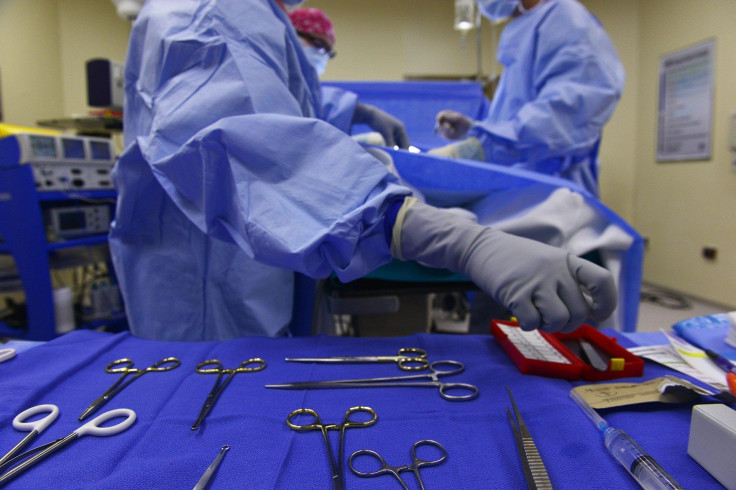 © Copyright IBTimes 2023. All rights reserved.