13 Celebrities Who Have Crashed Weddings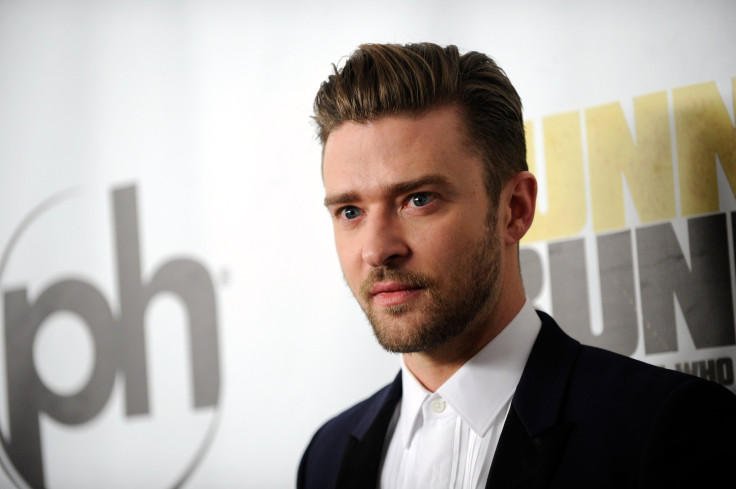 Justin Timberlake has just crashed a wedding in upstate New Hampshire.
According to TMZ, Chelsey Gaudet and Ryan Parks were just starting their pre-wedding photo session when the bride's dad happened to spot Timberlake near the event's venue. Gaudet's father asked the "SexyBack" hitmaker to drop by the photoshoot — and the Grammy-winning artist gladly granted his request.
Although the chances of a celebrity stumbling upon someone's wedding are slim, Timberlake is just one of the many popular personalities who have generously given some of their time to make someone's wedding extra special. Below are 13 other celebrities who have crashed weddings:
Taylor Swift
This past June, Swift crashed the wedding of Max Singer and Kenya Smith at the Brant Beach Yacht Club in Brant Beach, N.J. People reported that the pop star — with the help of the groom's sister, Ali — surprised the newlyweds on their special day with a stripped-down performance of "Blank Space."
Macklemore
Macklemore, together with his mom Julie, crashed a stranger's wedding in Washington, D.C. last May.
"I had one of my uncles coming up to me telling me, 'Oh, Macklemore is here!'" Fatima Kahn, the bride, told FOX 5. "I said, 'Wow!' And they had his songs playing and everything. So he was pretty nice about it … All of us, like 50 cousins and 50 aunts and uncles, were on the stage taking selfies with him."
Andy Cohen and Anderson Cooper
Holly Hilburn and James Roblee were tying the knot at the Four Season's Resort, The Biltmore Santa Barbara in California last March when Cohen and Cooper came to join the fun. According to Brides.com, Cohen and Cooper were touring the country as a dynamic duo for their joint lecture series "AC2: An Intimate Evening with Anderson Cooper and Andy Cohen" when they stumbled upon the wedding.
Backstreet Boys' Howie Dorough
Ryan Kastovich and his bride, Ariel, were in the middle of their wedding reception last Jan. 2015 at the Front Street Civic Center in Melbourne when they were handed a letter from the Backstreet Boys' management team. The letter, congratulating the couple on their marriage, was signed by four of the five Backstreet Boys' members. Shortly thereafter, the fifth member of the group whose name was missing, Dorough, walked into the reception.
ABC News reported that Dorough serenaded the newlyweds with the bride's favorite song, "All I Have to Give," and even gave the groom a chance to join in.
Amy Schumer, Judd Apatow and Glen Hansard
Eithne McAdam and J.P. Swaine's wedding day last Aug. 2015 was made even more special when actress Schumer, director Apatow and singer-songwriter Hansard joined the celebration at Grogans Pub in Dublin.
According to Vanity Fair, the bride and groom, along with Schumer and Apatow — who were in town for the premiere of their film "Trainwreck" — drank beer and participated in a sing-along led by Hansard.
Ed Sheeran
As organized by KIIS 1065's "The Kyle & Jackie O Show," Sheeran crashed Matt and Kya Debono's wedding in March 2015. With guitar in hand, the British crooner stepped up to the mic and sang his hit love song "Thinking Out Loud" for the couple's first dance as husband and wife.
Beyoncé and Jay Z
According to the Daily Mail, Beyoncé and Jay Z were in Portofino, Italy in Sept. 2014 when they decided to go inside a church. There, however, just happened to be a wedding going on, but it was a happy surprise for everyone, especially for the bride, who ended up taking a few photos with Queen Bey before they went their separate ways.
Serena Williams
While hanging out in Miami, Fla. in May 2014, Williams stumbled upon a beachside wedding. The tennis superstar not only crashed the nuptials, but she did it while wearing a leopard-print swimsuit.
Brad Pitt
Pitt was staying in the same hotel where Daniel and Abi Lingwood were holding their wedding reception in Sept. 2013. Pitt was shooting his film "Fury" at the nearby Pinewood Studios when he was spotted enjoying a drink at the bar of the Maidenhead Hotel by the eagle-eyed groom. According to the Daily Mail, it wasn't long until Daniel had persuaded the actor to come and meet his new wife, and pose for a quick snap.
© Copyright IBTimes 2023. All rights reserved.