13 Expensive Celebrity Divorces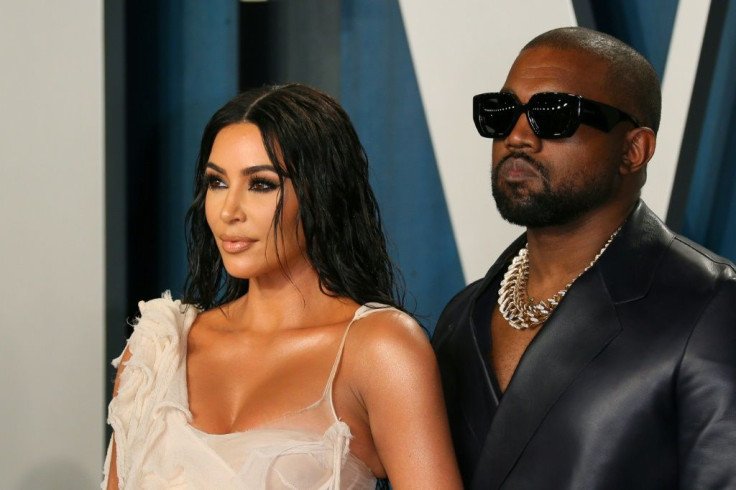 KEY POINTS
Kim Kardashian will receive $200,000 in monthly child support payment after finalizing her divorce from Kanye West
MacKenzie Scott received $38 billion in settlement in her divorce from Amazon founder Jeff Bezos
Melinda Gates walked away with at least $6.3 billion worth of stocks in her divorce from Bill Gates
Divorces are not uncommon in Hollywood, but some have made headlines due to the huge divorce settlements involved, ranging from hundreds of thousands to billions of dollars.
Here is a list of 13 expensive celebrity divorces through the years, according to Insider.
1. Kim Kardashian and Kanye West
Kim Kardashian and Kanye West finally settled their divorce Tuesday, nearly two years after the Skims founder filed to end their marriage in February 2021.
Kardashian and West agreed to waive spousal support, but the 42-year-old beauty mogul will receive $200,000 a month in child support, TMZ reported, citing the settlement.
The exes, who share 9-year-old North, 6-year-old Saint, 4-year-old Chicago and 3-year-old Psalm, got joint custody with "equal access" to their four children and agreed to split the kids' educational and security expenses.
2. Jeff Bezos and MacKenzie Scott
Jeff Bezos — currently the second-richest man in the world, according to Forbes — finalized his divorce from ex-wife MacKenzie Scott in April 2019. The exes, who were married for 25 years, did not have a prenuptial agreement, CNBC reported.
Their divorce settlement reportedly stated that Scott, 52, would give the 58-year-old Amazon founder all of her interests in the Washington Post and Blue Origin, as well as 75% of the Amazon stock they co-owned and voting control of her shares.
Scott was awarded 4% of Amazon, which was worth an estimated $38 billion at the time of their split. She is currently the fourth-richest woman in the world, with a net worth of $43.6 billion, according to Forbes.
3. Bill Gates and Melinda French Gates
Microsoft co-founder Bill Gates and Melinda French Gates announced their divorce in March last year after 27 years of marriage.
Their divorce agreement indicated that she would not receive spousal support or "money judgment." But French Gates received about $6.3 billion worth of stocks from her ex-husband, $1 billion of which she sold in August, Forbes reported.
The exes share three children, 26-year-old Jennifer, 23-year-old Rory and 20-year-old Phoebe.
4. Rupert Murdoch and Anna Mann
News Corp executive chairman Rupert Murdoch and Scottish journalist Anna Mann's split was hailed as the most expensive divorce in the world back in 1999, when it was finalized after 32 years of marriage.
Mann received $1.7 billion of the media tycoon's assets, with $110 million of it given in cash, ABC News reported.
5. Mel Gibson and Robyn Moore
After nearly 30 years of marriage, Mel Gibson and Robyn Moore divorced due to "irreconcilable differences" in 2009. Three years prior, the pair separated after the "Mad Max" star was arrested in Malibu for an investigation of driving under the influence, Los Angeles Times reported.
According to the former couple' prenup, Moore was entitled to half of everything the actor earned while they were married, which meant she walked away with an estimated $425 million, People reported.
6. Robert Johnson and Sheila Crump
Robert Johnson and Sheila Crump were married for over 33 years before they ended their marriage in 2002 due to the former's alleged infidelity.
The pair made their massive fortune through Black Entertainment Television (BET), founded by Johnson in 1980. BET was sold to Viacom for $3 billion back in 2012, according to Fortune.
The divorce settlement was an estimated $400 million, Insider reported.
7. Michael Jordan and Juanita Vanoy
NBA legend Michael Jordan and Juanita Vanoy got married in 1989, during his second season with the Chicago Bulls, in an intimate wedding ceremony held in Las Vegas. But despite efforts to make their marriage work, Jordan and Vanoy separated in 2016 after 17 years together.
The pair's lawyers revealed in a statement that the two "mutually and amicably" agreed to end their marriage, People reported.
The divorce settlement was around $168 million, according to Insider.
8. Neil Diamond and Marcia Murphey
"Sweet Caroline" singer Neil Diamond and ex-wife Marcia Murphey were together for 25 years before calling it quits in 1995.
According to Forbes, the pair split the singer's $300 million estate when they divorced. But years later, Diamond revealed to the Daily Mail that his ex-wife received less than $150 million, saying, "She got enough to live on for the rest of her life."
9. Tiger Woods and Elin Nordegren
Back in 2010, golf legend Tiger Woods and Elin Nordegren divorced after the former admitted to having multiple affairs during their marriage. The pair got married in 2004, a year after they were introduced by Swedish golfer Jesper Parnevik.
Nordegren reportedly received $110 million in the settlement, according to RadarOnline.
10. Steven Spielberg and Amy Irving
Veteran Hollywood director Steven Spielberg was married to Amy Irving from 1985 to 1989. During their divorce proceedings, a California judge refused to acknowledge the former couple's prenuptial agreement that was written on a napkin and awarded Irving $100 million, Forbes reported.
11. Harrison Ford and Melissa Mathison
"Indiana Jones" star Harrison Ford and Melissa Mathison did not sign a prenuptial agreement before tying the knot in 1983. In 2004, she won a payout estimated to be between $85 million and $118 million in their divorce, Daily Mail reported.
The settlement reportedly included a share of royalties from the films Ford made during their marriage, which included blockbusters such as "Patriot Games," "Presumed Innocent," two "Indiana Jones" films, "The Fugitive" and "Air Force One."
The veteran actor and Mathison called it quits in 2000 after 17 years together, amid reports that Ford was seeing a younger woman.
Mathison died in 2015 after battling neuroendocrine cancer. She was 65.
12. Madonna and Guy Ritchie
Madonna married Guy Ritchie in December 2000, a year after they met at a dinner party at Trudie Styler's London home. But after eight years of marriage, the pair split in 2008.
The "Material Girl" singer's publicist told the Associated Press that the divorce settlement amounted to at least $76 million.
Madonna and Ritchie share two children, 22-year-old son Rocco and 17-year-old adopted son David.
13. Kevin Costner and Cindy Silva
"The Bodyguard" star Kevin Costner and Cindy Silva announced their divorce in 1994, 16 years after they got married in 1978. The pair broke up due to conflicting opinions regarding Costner's career, as Silva did not approve of his "sexy roles," People reported.
The divorce settlement amounted to $80 million, according to the outlet.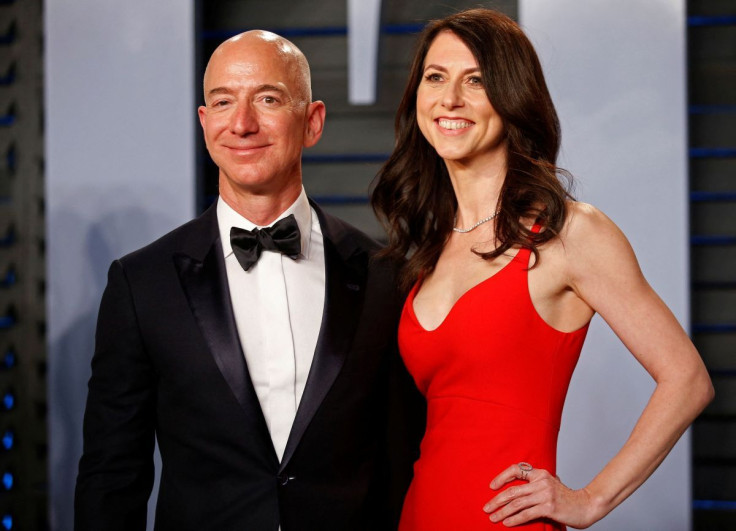 © Copyright IBTimes 2023. All rights reserved.
FOLLOW MORE IBT NEWS ON THE BELOW CHANNELS